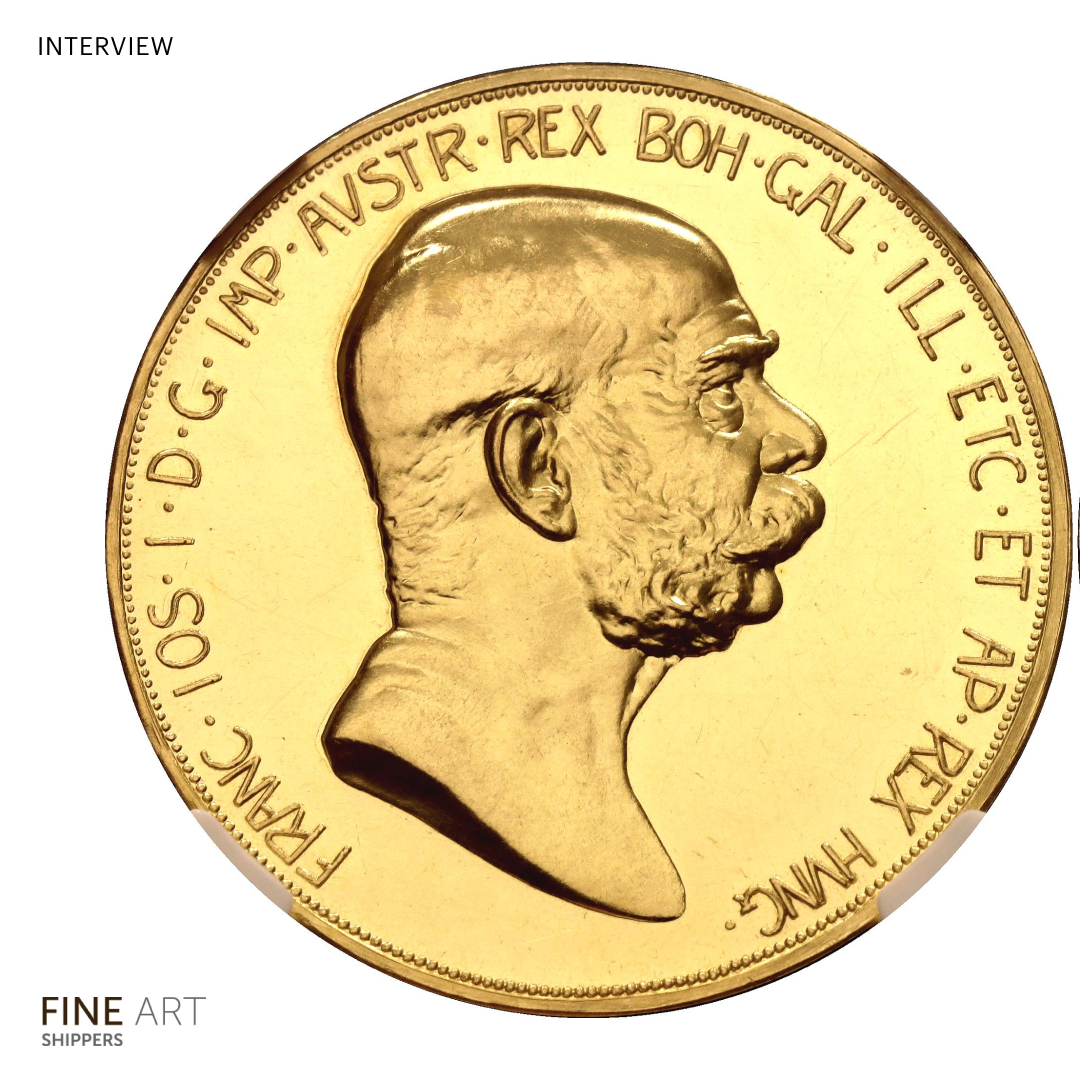 Numismatics is one of the most profitable areas for investors, and the market continues to grow. Stas Katz, the founder of Prague-based Katz Auction, which specializes in coins, banknotes, and awards, shared insights about the field and current market trends with Fine Art Shippers.
Katz Auction: Why You Should Invest in Numismatics
How was Katz Auction established, and how has it evolved?
Stas Katz: The auction was established about eight years ago. Initially, we were simply a company that bought and sold items. Later, we decided to launch our own auction, which proved quite successful from the beginning. Our sales displayed a strong upward trend, prompting us to continue the venture. We specialize in numismatics, notaphily (banknotes), and phaleristics (awards and orders). Starting this fall, we plan to expand into jewelry and antiques.
Today, we hold a leading position in the mid-price segment, specifically in the price range from 200 to 1000 euros. Our auction has always been entirely online, as I believe the era of live auctions is drawing to a close. Every month, we sell around ten thousand lots—a significant volume. We are now gearing up for our 100th auction, scheduled for October 28-29.
Why did you initially choose the areas you mentioned? Was it driven by personal interest or influenced by market trends?
Numismatics has always been my passion. I've been fascinated by it since I was six years old. By the age of 25, I realized I wanted to work specifically in this field, and that's precisely what I did.
Your auction is one of the largest in its niche. How did you manage to achieve such results?
When we first started, salaries in the Czech Republic were modest, which allowed us to keep our listing costs low. We didn't hesitate to list items for as little as five euros, capitalizing on the commission regardless of the sale price. In contrast, auction houses in countries like Germany, France, or England, burdened with higher operational costs, often cannot set base prices below 50-60 euros. Our processing cost per item was a mere 50 euro cents, giving us the flexibility to offer a wide range of objects. Moreover, we boast a large team of experts and photographers, which enables us to handle a high volume of lots.

What does your auction cycle look like?
Every month, we hold four auctions: two dedicated to banknotes and two to coins. Additionally, on a quarterly basis, we host a phaleristic auction focused on awards. Given its demanding nature, especially in terms of photography and detailed descriptions, this auction occurs less frequently. We are currently seeking specialists to streamline the description process.
Could you talk about the trends you've observed in the numismatic field? How do surges of interest in a specific category of items emerge and disappear?
In coin collecting, trends are always evolving. Particularly in Asian countries, bursts of activity are commonplace. Many items acquired by collectors remain in their collections for years. As a result, coins like the German thalers, once abundant two decades ago, are now rare finds in today's market. An emerging trend is the certification of coins, commonly referred to as slabbing. When a coin achieves a high grade during this process, its value can skyrocket, at times delivering returns that are four times the initial investment. Numerous collectors worldwide regard coin collecting as a premier investment, second only to art. When managed wisely, it can provide remarkable annual returns. Interestingly, Chinese collectors tend to oscillate between modern and vintage items. When an affluent individual in China starts collecting a particular item, it often sets off a nationwide demand for it. But these trends aren't stable.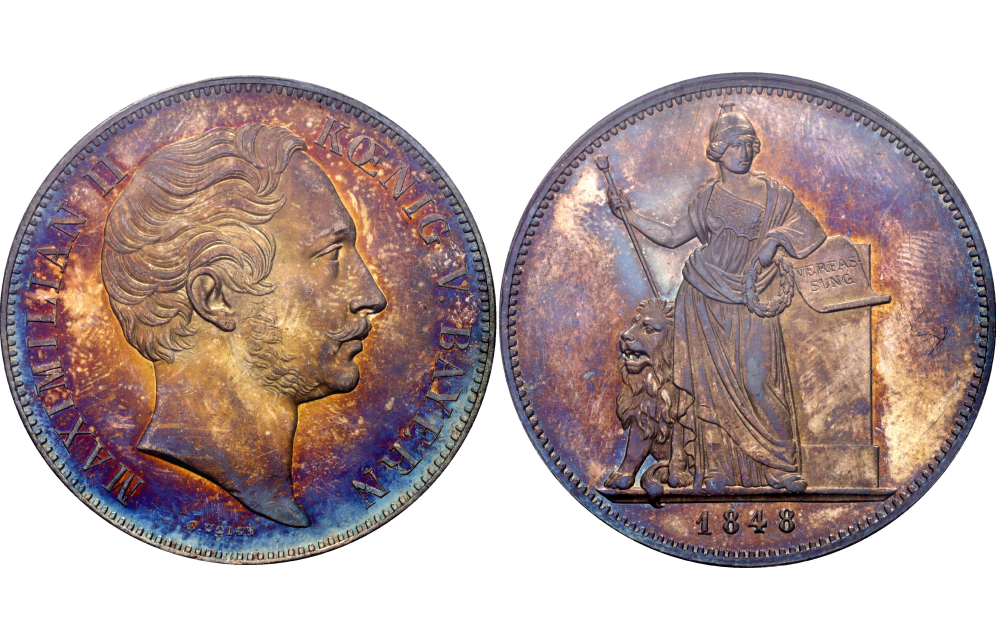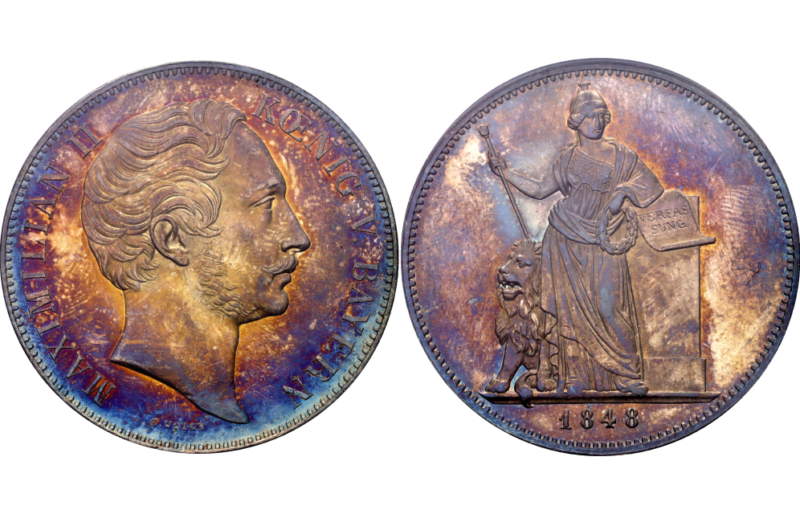 What items or categories of items have been especially popular at the Katz Auction in the past year?
Being based in the Czech Republic, we consistently see a keen interest in Austro-Hungarian memorabilia. Furthermore, our auctions enjoy significant popularity in Bulgaria, where we consistently record impressive sales of Bulgarian coins. By listing even the more affordable coins, we've incrementally raised their market value. This surge in demand can be partially attributed to the lack of local auction houses in Bulgaria, which limits the availability of items for collectors.
Furthermore, there's a growing global trend in collecting items from the former Socialist Bloc. As these countries' economies have grown and more rich people have appeared, there's a strong desire to reclaim important cultural items. For example, in Bulgaria, Hungary, and Romania, the value of collectibles has significantly increased in a short span of time. On another note, gold coins remain ever-popular. A significant number of investors are keen on diversifying into gold, finding it preferable to possess tangible gold coins over conventional bank savings.
Interview by Inna Logunova

Photo courtesy of Katz Auction