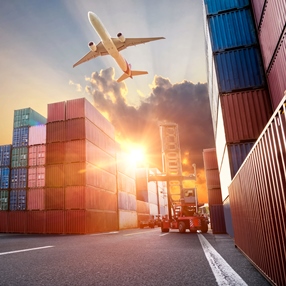 Fine Art Shippers is a family-operated art logistics company headquartered in New York City. For today, we provide a full range of fine art shipping services, ranging from picking up artwork from galleries and auction houses to moving art and antiques of any size, weight, and value. Moreover, as one of the best art moving companies in NYC, we also offer a variety of temporary and long-term art storage solutions to meet any need of our clients. Plus, while our team of art shippers is based in New York, we also provide comprehensive international art crate and shipping services of the highest quality, and in this blog post, we want to tell you more about them.
Art crating services
Whether it comes to paintings, sculptures, religious artifacts, or any other valuables, if you want to transport artwork overseas safely, you need to find a reliable company providing both international art crate and shipping services. After all, while standard packing and cardboard boxes have their place, custom crating is the only proven way to protect art in transit. This is especially true if you need to ship large, fragile, bulky, or odd-shaped items over a long distance. At Fine Art Shippers, we offer professional art crating services in-house to ensure that every single object we are trusted to transport is properly protected to withstand any rigors of the shipping process. Besides, our team of crate makers can build custom wooden crates in the client's location if necessary.
Art shipping services
Providing professional international art crate and shipping services means that the company operates around the world and has a wide network of partners abroad. This is exactly what we can offer you at Fine Art Shippers. Our safe art transport options include ground freight shipping, air cargo, and sea freight services, as well as multimodal transportation solutions for destinations with complex geographical constraints. In other words, we can ship any item to any location in the world, so feel free to contact Fine Art Shippers with even the most serious art shipping problem you have!
Whether you are moving to your new home or need to transport a single artwork overseas, our international art crate and shipping services are exactly what you are looking for! Our team of dedicated art shippers will ensure that your possessions arrive at the destination on time and without a scratch!