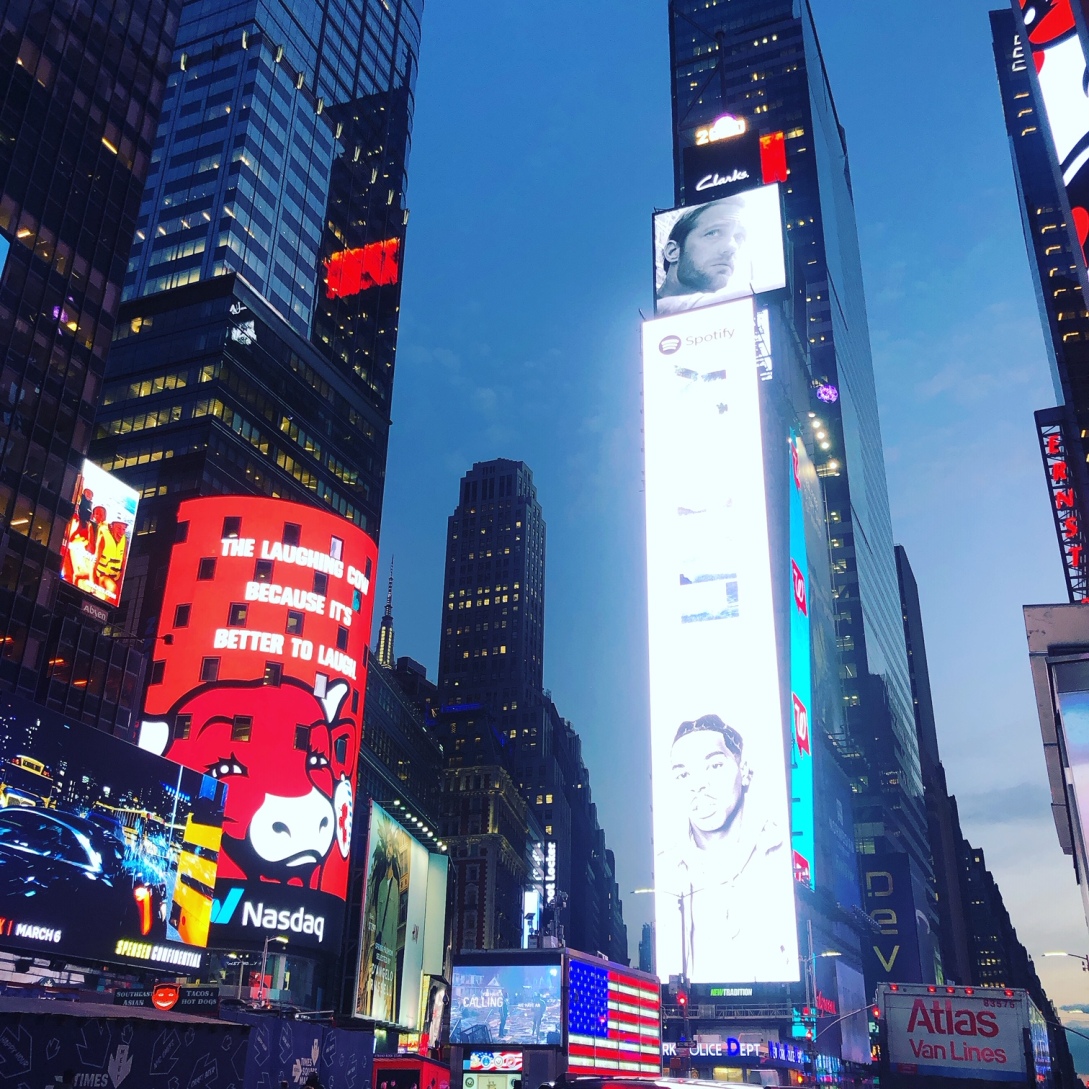 NYC is known for many things, from fine art galleries to mind-blowing skyscrapers. The city is full of iconic places, but Times Square is probably the first that comes to mind whenever New York is mentioned. Visited by more than 50 million people every year, Times Square is all about the glitz and the show. Whenever you come to this place, your heart will beat with joy. The overcrowded shopping malls, lovely cafes, noisy bars, character performers, and bright neon advertisements create an atmosphere full of life and vigor.  If you want to find out more about Times Square, check out the following interesting facts about this famous place.
Interesting facts about Times Square
Times Square had another name
Did you know that Times Square used to have another name? Initially, it was known as Longacre Square, but the name was changed after The New York Times moved their head offices to the square in 1904. As for the word "square," it also needs clarification. Although this tourist destination serves as a town square, it is actually not a square. Mostly, the junction of Broadway and Seventh Avenue resembles the shape of a bowtie made up of two triangles.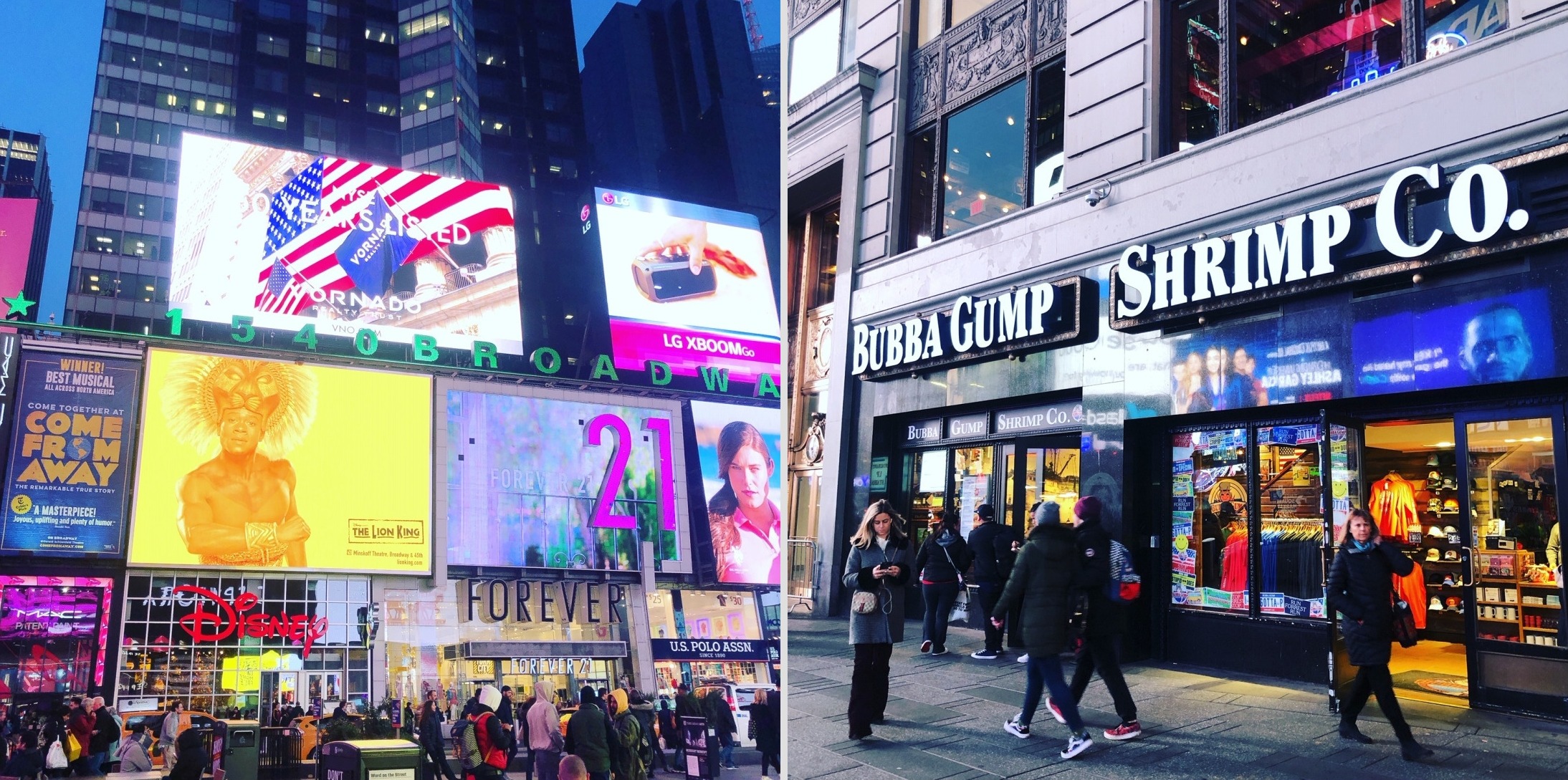 Times Square can be seen from space
Lit up with bright colors, Times Square looks the most majestic and mysterious in the evening. If you have ever wondered whether it is visible from space, the answer is 'Yes'. Times Square is so bright at night that it can be seen even by astronauts from space, which is, without a doubt, one of the most impressive and interesting facts about this place.
Times Square is full of street art
Times Square, with all its billboards and numerous people moving around, is one of the most artistic places reflecting the big sense of the global art scene. Street art here is represented by many performers, public art programs, art installations, murals, subway art, and more. One notable example is a mural by the prominent American artist Roy Lichtenstein, which decorates the wall of the subway station.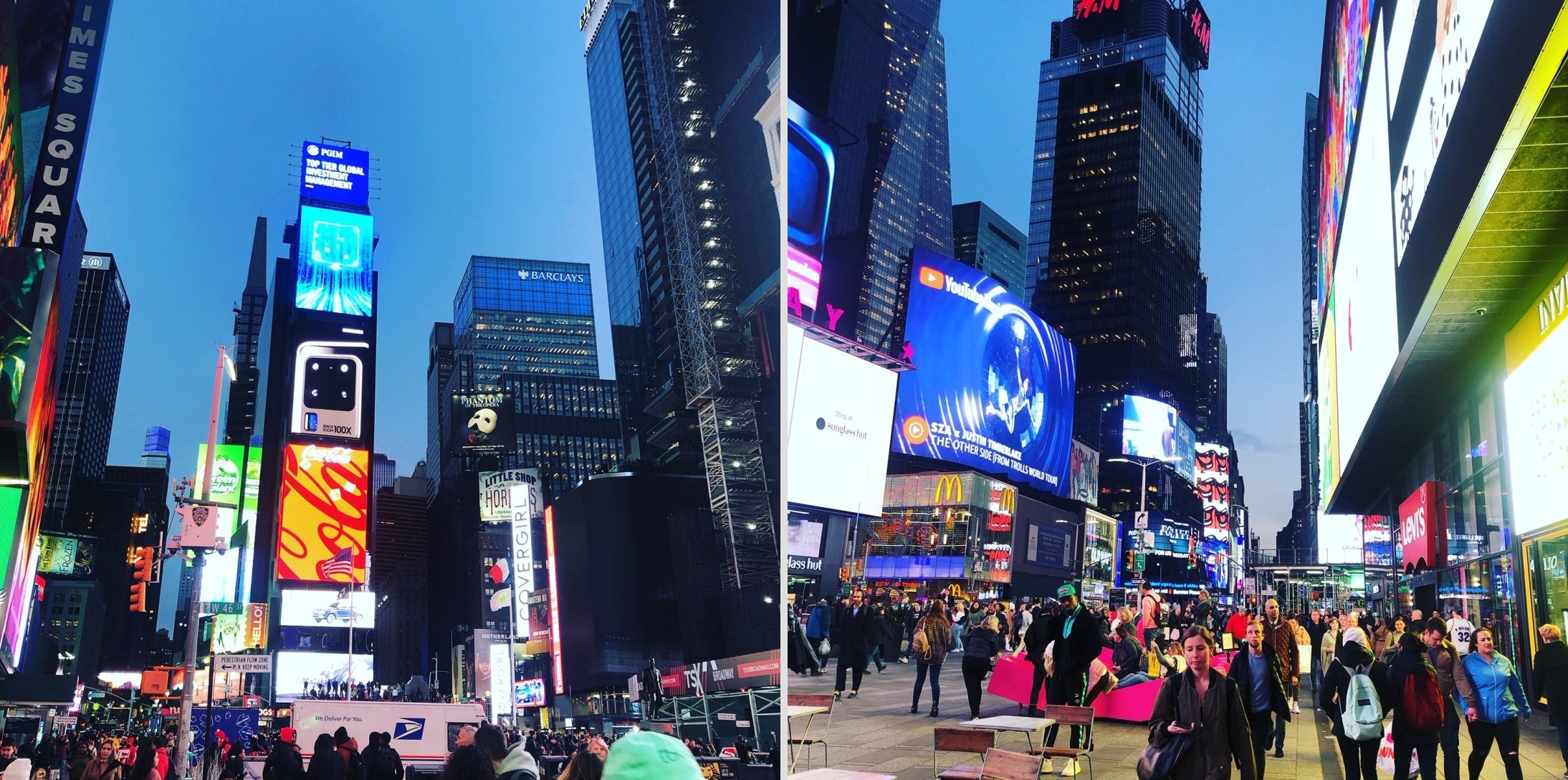 Times Square is home to Madame Tussauds
One of many NYC museums, Madame Tussauds is located right on Times Square. Being the place where the visitors can not only meet but also take photos with many A-List celebs, it is highly popular with both locals and tourists. The wax figures presented at the museum include President Obama, Justin Bieber, Madonna, Paris Hilton, Kim Kardashian, and many more.
As you can see, there is much to talk about Times Square. Hopefully, our interesting facts have made you want to visit this fantastic place in the nearest future!