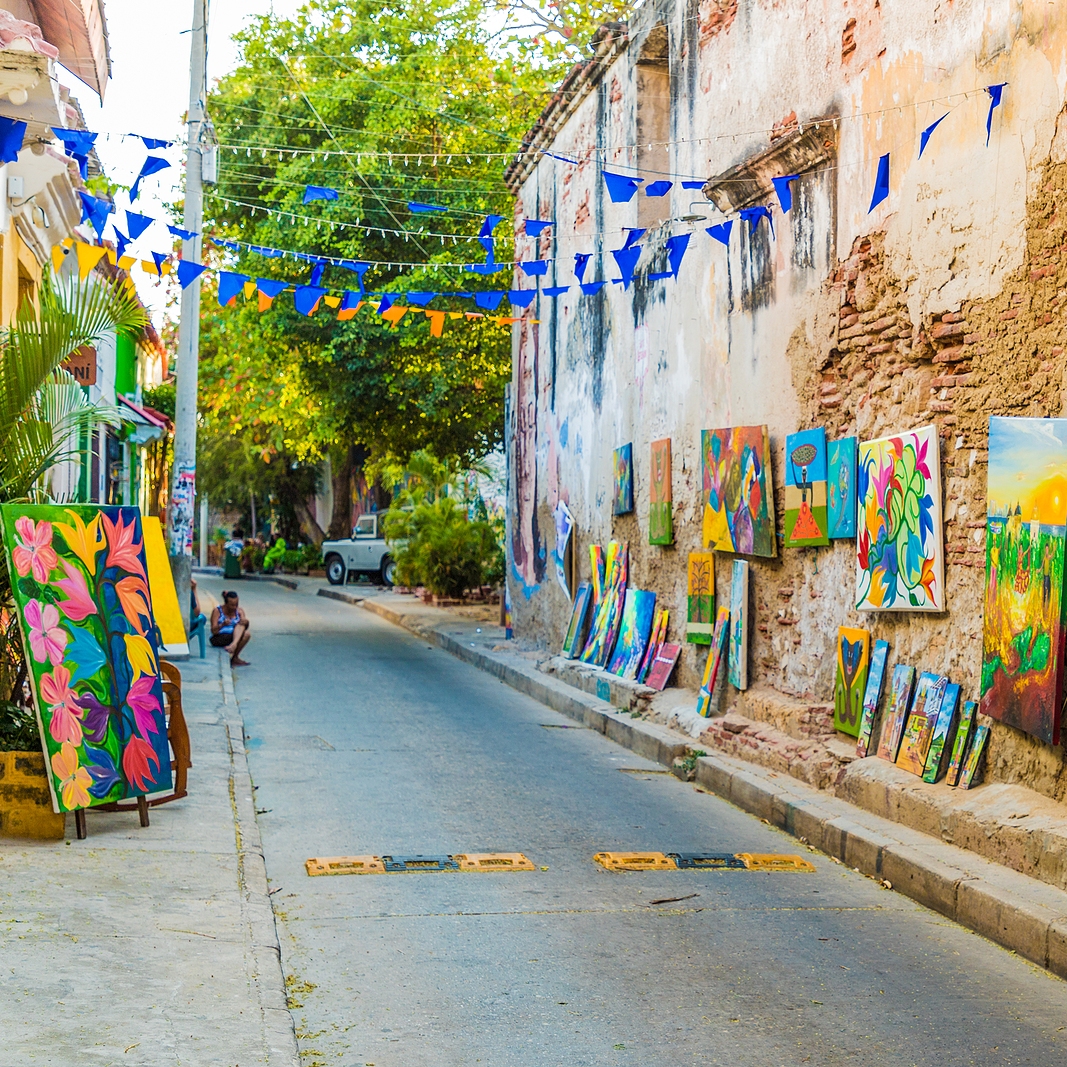 In recent years, Colombia has received considerable attention from the international art world. The local art scene in the "gateway to South America" is truly thriving, with many talented Colombian artists exhibiting their works across the globe and some of the best international artists bringing their art to Bogota, Medellin, Cali, and other cities. It is no wonder that at some point, you may need to ship art from the United States to Colombia or vice versa. Hence the question arises, how to do it right and without spending a fortune? Fine Art Shippers has the answer.
How to Ship Art from the United States to Colombia?
Fine Art Shippers has long been shipping fine art to/from Colombia. We are happy and proud to serve many local artists, private collectors, and art galleries, helping them with handling and transporting valuable artworks between the United States and Colombia. Our international art shipping services are flexible and can be customized to meet any needs and requirements. Besides, we deal with shipments of any size, be it only one painting or an entire collection of valuable art, providing our clients with efficient and cost-effective solutions to any artwork shipping task.
If you need to ship art to/from Colombia, please feel free to contact Fine Art Shippers. We can pick up art pieces from any location and deliver them to any destination safely, securely, and on time. We also offer a whole range of additional services, such as art installation and art insurance, not to mention professional fine art packing and custom crating services performed according to the highest museum standards. Such a high level of service is possible thanks to our partnership with Somos Art En Movimiento, one of the most experienced and reliable art handling and shipping companies in Colombia.
To ship art from the United States to Colombia or vice versa is easy and hassle-free if you work with Fine Art Shippers!