How to ship a large painting so that it arrives at the destination without a scratch? This question is indeed an important one for both those who need to ship an oversized artwork and those who want to receive it in perfect condition. In other words, whether you are an artist, a gallery owner, or a collector, you should decide on the best way to transport your precious piece of art. So how to ship a large painting safely and securely? Fine Art Shippers can help you with that!
Fine Art Shippers has been providing fine art shipping services since 1995. We are based in New York City and work all over the Tri-State Area, handling and transporting art and antiques for artists, dealers, collectors, galleries, interior designers, auction houses, and public institutions. Besides, in addition to our local art transportation services, we also operate all over the United States and internationally thanks to our wide network of representative offices and partners worldwide. For example, we can easily ship your artwork to Russia, China, Germany, France, Canada, Australia, and the United Kingdom, as well as from any of these countries back to the United States.
What is no less important, at Fine Art Shippers, we know exactly how to ship a large painting and ensure that it arrives at wherever it needs to be safe and sound. Our team has great experience working with established and emerging contemporary artists who create oversized paintings in various mediums. These include Tom Lieber, Vladimir Nazarov, Mikhail Zvyagin, Matt Kleberg, Artem Mirolevich, and certainly Tigran Tsitoghdzyan. In the photos below, you can see our team delivering one of Tigran's amazing works to its new owner in New York City.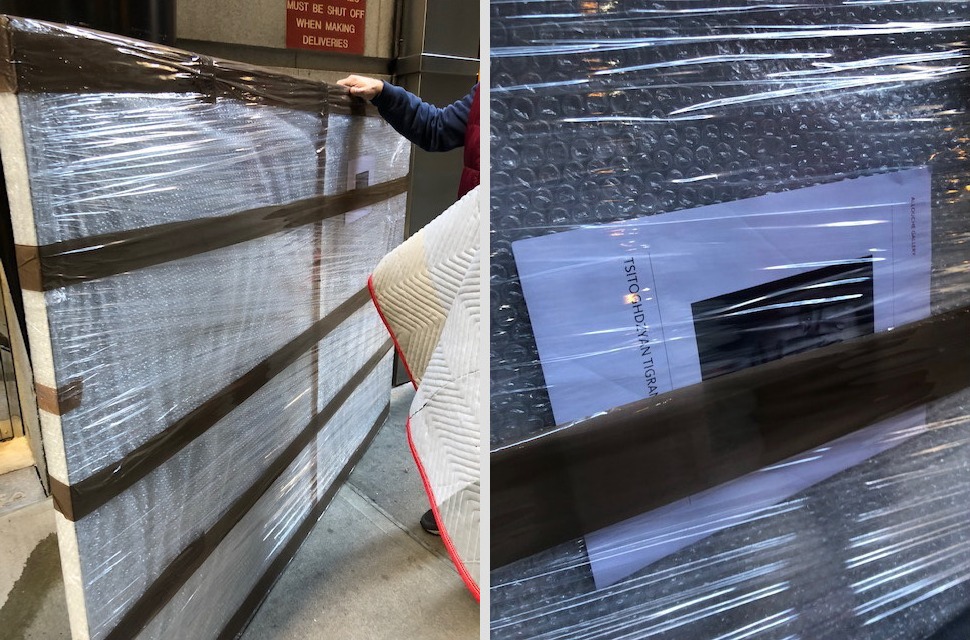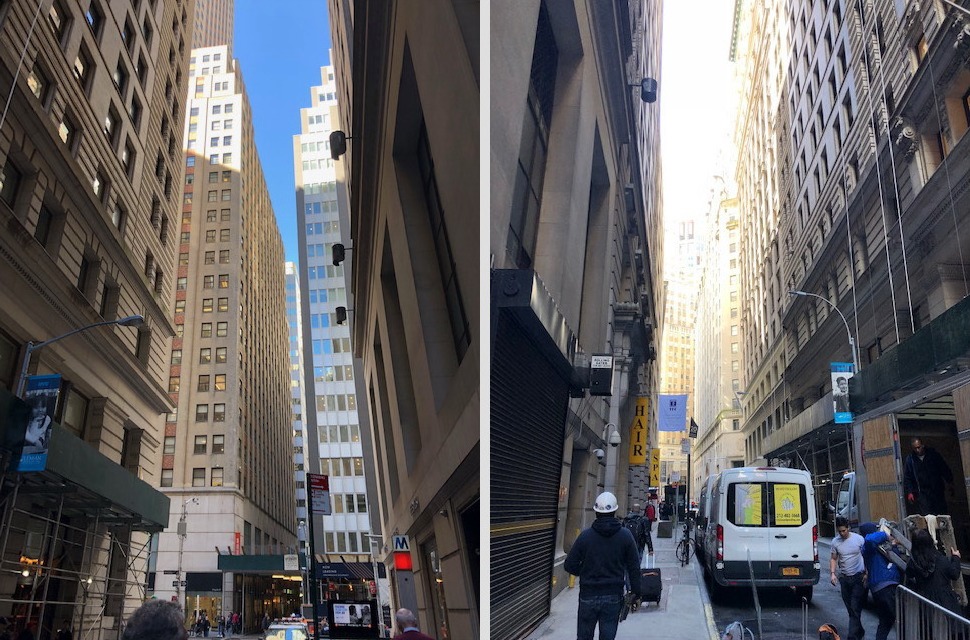 It is also important to note that in addition to shipping fine art nationally and internationally, Fine Art Shippers provides professional art installation services. We can install artwork of any size and in any location in full accordance with the client's requirements. Besides, we can dispose of all the packaging and crating materials in the most environmentally friendly manner possible. Plus, all our services are available at very competitive prices to meet the budget of any client.
Now that you know how to ship a large painting safely, please feel free to contact Fine Art Shippers! We will do our best to ensure that you are completely satisfied with the result of our work!