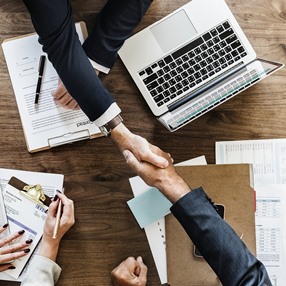 Whether you are a collector purchasing art and antiques in large quantities, or you are operating a business that deals in physical goods, you want your cargo to arrive at the destination intact and on schedule. The only right way to achieve this gold is to work with experienced crating and shipping companies. However, while to find the right freight shippers is undoubtedly very important, it is no less important to ensure that all the services they offer come at reasonable prices. The next question is: can you negotiate rates with crating and shipping companies?
Whether you are looking for a reliable art crating service, want to safely ship a collection of antiques overseas, or need a smart heavy equipment transport solution, the truth is that you can always negotiate rates with crating and shipping companies. For example, at Fine Art Shippers, we not only offer our art shipping services at very competitive prices, but we are always ready to look for the most cost-effective solution suitable for the client's requirements. This does not mean that we will reduce the quality of our services; this means that we will provide you with different options within your budget so that you could make a fully informed decision.
Here are several more tips that can help you negotiate rates with crating and shipping companies:
Ask about discounts. The more you ship, the better rates you get. Besides, many crating and shipping companies offer discounts based on volume, various memberships, type of the transported items, and other factors.
Establish a long-term relationship. In most cases, if you establish a long-term relationship with a freight company, you will get better deals without sacrificing the quality of service and speed of delivery.
Understand the factors that affect shipping costs. Instead of negotiating the entire shipping cost, try to understand which factors directly affect the quote. While you cannot change the weight, quantity, and destination of the transported items, you can lower the cost of some other factors, such as the number of people involved in the transportation process or the type of vehicle used.
Know the rates of the company's competitors. Do some research to know the rates charged by other crating and shipping companies for the same services. This will help you negotiate with your freight shippers.
Hopefully, these tips will help you find the right freight shippers and lower the costs of the shipping process!