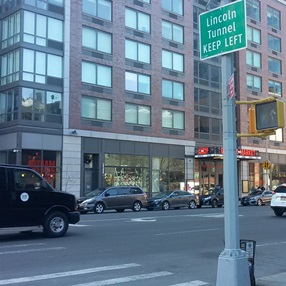 Moving to New York is exciting, but it is not as easy as all dream it to be. This is especially true if you are moving with your precious collection of art. How to ensure that everything arrives at the destination safe and sound? The answer is simple: the most reliable way to move fine art to New York is to hire art shippers who are not only proficient in local art moving but also able to ship fine art from another state or even country.
Fine Art Shippers is a perfect company to come for help. Possessing 20+ years of experience in the sphere of art logistics, we can easily move fine art to New York from literally anywhere in the world. Moreover, since we are a small family-owned business, our art and antique moving services are reasonably priced, so no need to worry about the cost. We are here to provide you with the best services possible while staying within your budget!
Long-distance and international art transportation
If you are looking for the best way to move fine art to New York, most likely you are looking for professional long-distance or international art transportation services. At Fine Art Shippers, we offer a variety of cost-effective shipping solutions tailored to fit the needs of the art community. Our expertise and knowledge allow our team of art movers in New York to work with many galleries, auction houses, artists, and private collectors as well. Besides, while our head office is located in Midtown Manhattan, we also have warehouses in Brooklyn and Elizabeth, New Jersey, which gives us an excellent opportunity to organize and pick up air and sea shipments in the fastest manner possible.
However, what makes us unique is that we do everything in-house, including packing and crating of art and antiques. After all, custom crating is an integral part of the art shipping process, and we pride ourselves on building the best wooden crates that can withstand any long-distance or international move. Here are several photos showing our small team unloading art crates in Hell's Kitchen, right next to the famous Intrepid Sea, Air & Space Museum in NYC.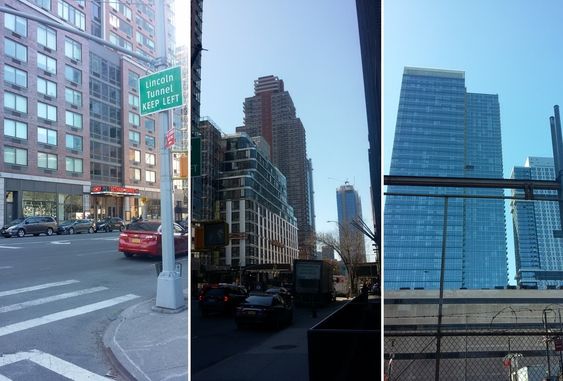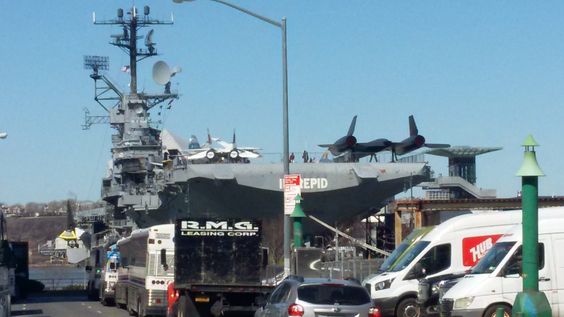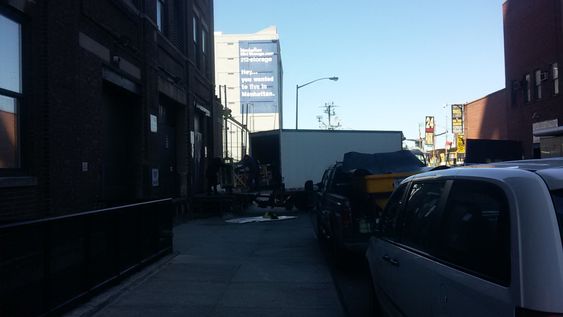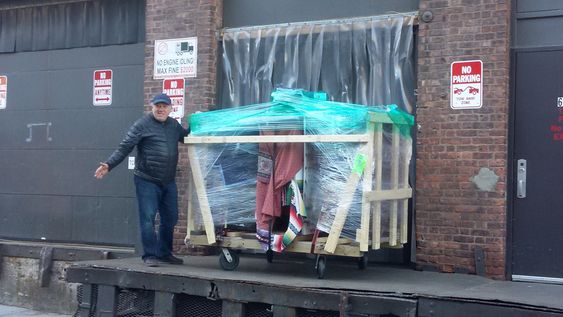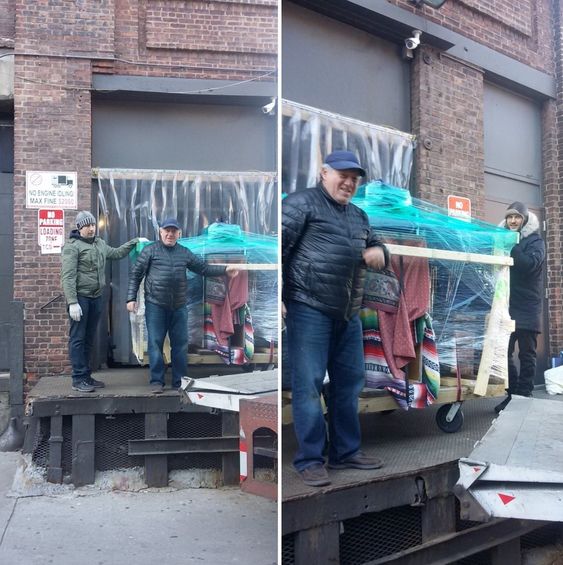 If you need to move fine art to New York, Fine Art Shippers is your best option, no matter whether it comes to several oil paintings or a complicated delivery of the entire art collection. Besides, we are experts in handling and shipping large pieces, including modern sculptures and antique furniture. To move fine art to New York is much easier if you deal with Fine Art Shippers!