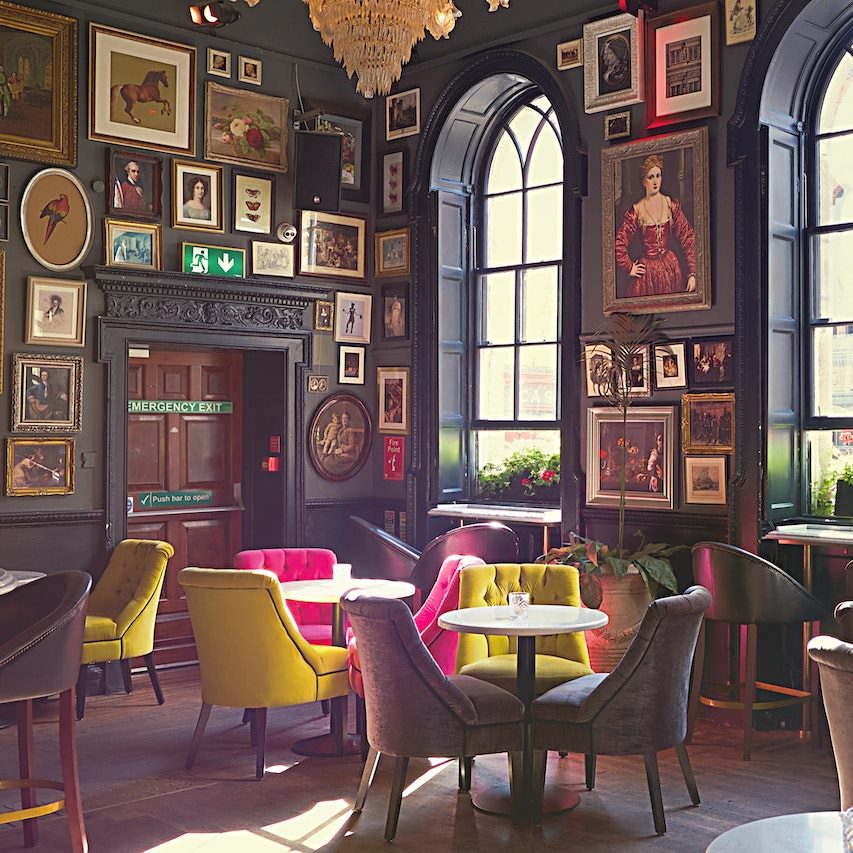 Dining or enjoying a drink in an upmarket venue is truly a 360-degree experience that engages all senses. And, the atmosphere you are able to create for your customers will impact their journey and experience in your bar or restaurant.
Investing in fine art pieces can be a key strategy to enhance your venue's atmosphere, create added value for your offer, and hone your unique selling point.
But how do you get started with fine art investments? The guide below can help.
Partner with Art Installation Experts
Investing in fine art is something that requires specialized expertise and knowledge – especially if the art in question is to be exposed in a hospitality venue.
That is why, if you are thinking about introducing art installations in your hotel or restaurant, you should start by consulting an expert in the field.
Thanks to specialized art installation services, you can better understand what kind of fine art would better suit your establishment and what artworks will better compliment your food and color theme. What's more, a specialist will be able to assist with placing the artworks around the venue in a way that is both logical and beneficial to the customer journey,
Define Your Goals and Budget
Often, the general goal of investing in fine art for a restaurant or bar is to enhance the physical space and create a sophisticated atmosphere. However, when choosing the right artists, artworks, and collections to exhibit, it is important to be clear on your specific objectives.
For example, if your goal is to create a unique selling point, you might invest in a single, prestigious art piece by a famous artist. Or, you could tell the story of a landmark hospitality venue through vintage photos, drawings, and paintings of the same building.
Alternatively, you could turn your restaurant or bar into a living exhibition for young and emerging local artists.
Just make sure to be clear on what the goal of your project is and the budget you are comfortable investing in it.
Think about How Your Fixtures and Fittings Will Work with the Artworks (e.g., Your Beer Taps)
Undoubtedly, the artworks you choose to exhibit in your restaurant or bar should enhance the aesthetics of your interior design and create a fully immersive customer experience. But, they should also be functional and in line with the design of your fixtures and equipment.
For example, if you are in the process of designing your hospitality venue and choosing fittings and fixtures, you should look at the pros and cons of different tap systems and select one that will create a continuum with the artworks you wish to exhibit.
Combine Multiple Forms of Fine Art and Create a Cohesive Customer Experience
Your restaurant's interior design and decor are essential elements that will influence the customer experience. But, even more importantly, interior design elements such as artworks impact customer psychology, your marketing strategy, and your branding as a whole.
So, when choosing the artworks to exhibit in your restaurant, make sure to select pieces that align with your brand's values and identity to create a cohesive experience for your customers.
For example, if you are looking to deliver an alternative fine dining experience, consider opting for the works of modern and emerging artists. Vice-versa, if your restaurant's pièce de résistance is the love for tradition, classical art will add value to your offer.
Don't forget that fine art includes much more than just paintings and drawings. Consider merging multiple art forms by hosting musicians and poets or exhibiting sculptures and photographs.
Learn How to Boost Your Returns
Investing in art can be a winning strategy for your restaurant, bar, or hotel. However, once you have your live exhibition and your interior is complete with the best artworks for your venue, it is time to maximize your return on investment.
Some great ways to make your art work harder for you include hosting evenings with the artist, using your enhanced interiors as part of your marketing strategy, and planning themed dinners. And, don't forget to train your staff and managers about each artwork's history, style, and creator.