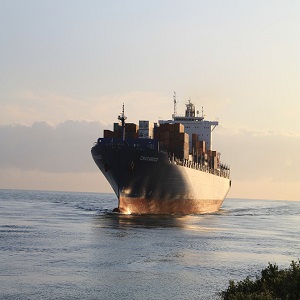 Given the availability of vehicles and various ways of transportation, one can easily ship small and large objects overseas. However, if you have too many different belongings to relocate or plan to ship some valuable items like the pieces of art, you may face some challenges. Therefore, there are many professional shipping companies that help clients manage their moving to another place or organize shipment of some items. This article tells you more about how these companies work.
Shipping Liners and Other Ways to Relocate Your Treasures
The very first step to relocate your belongings overseas is to decide how to do it. All transport companies offer three ways of transportation: by road, by sea, and by air. Let us see all their advantages and disadvantages from the perspective of fine art shipping.
Transportation by Road
According to the opinion of professional art handlers, this way is considered the best for artworks relocation. By choosing this option, one may create a well-planned route so that to use the best road conditions for safety driving, which is the key to the successful delivery of your treasures. However, in case of overseas shipment, transportation by road is impossible; therefore, other variants are needed.
Shipping Liners for Relocation by Sea
Another variant to relocate your possessions overseas is the use of shipping liners. Shipping liners are useful because they give an opportunity to save much money. It is possible to share transport containers on shipping liners to pay less. However, such an approach needs time, and relocated items should be properly packed and stored to prevent any damage.
Transportation by Air
This kind of transportation is suitable for urgent relocation because it is the fastest way to transport your belongings from point A to point B. As for the disadvantages, it is necessary to note that air transportation is very expensive and depends on the weight of cargo. Moreover, this way of transportation is not suitable for certain types of artworks. For example, paintings should be packed very carefully because they are too sensitive to temperature drops.
To summarize, transportation by road is considered the best option, but you should consult a specialist about it to decide whether it works in your case. Moreover, if you plan overseas shipment, it is much better to hire a shipping company that will help you to cope with this challenging process. Artworks cost a lot, but memories connected with your art collections are ever more valuable, so do not hesitate to pay for professional services if you want your precious items to be safe.