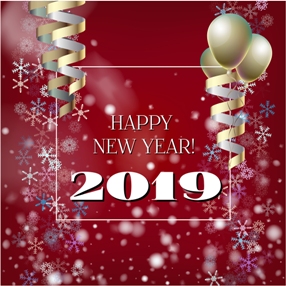 2018 was an amazing year for our fine art moving and shipping company, full of unforgettable meets and, of course, incredible art events! Besides, 2018 gave our team so many excellent opportunities to apply our skills, experience, and knowledge when shipping fine art for galleries, auction houses, museums, artists, dealers, and private collectors from around the world. At Fine Art Shippers, we would like to thank our clients, partners, and all those who somehow have been with us in the outgoing year! It was an honor for our art moving and shipping company to work with you and help you achieve your goals!
At Fine Art Shippers, we want to especially thank our trusted partners and friends at Elite Export Cargo Services, a global provider of freight and logistics services in New York. These highly professional people are true experts in everything they do, and they never let us down when we need them.
We want to thank Shapiro Auctions for their wonderful support and for trusting us in setting up and arranging all of their pre-sale exhibitions. It is a real honor for Fine Art Shippers to be a preferred art moving and shipping company for this reputable auction house, and we hope to do more for you guys in 2019!
We want to thank Sotheby's auction house and everyone at their storage and shipping facility at Crozier location in New Jersey for making our job a bit easier and smoother. It is always a pleasure for Fine Art Shippers to work with Sotheby's highly knowledgeable and friendly staff when picking up merchandise for our clients.
We want to thank Tigran Tsitoghdzyan and other established artists for being with us and supporting us during 2018. Most importantly, we want to thank all the upcoming and hardworking artists who have chosen our moving and shipping company to spread their art around the world. We are always ready to ship your beautiful art pieces and help you with any of your art installation and exhibition needs!
At Fine Art Shippers, we wish all of our friends, clients, associates, and partners lots of luck in the upcoming new year! As for our team, we are planning to work even harder to help you further grow and become even more successful in your professional life and career, and we will definitely continue to provide high-quality fine art handling and shipping services at the most competitive prices possible!
Happy New Year 2019!