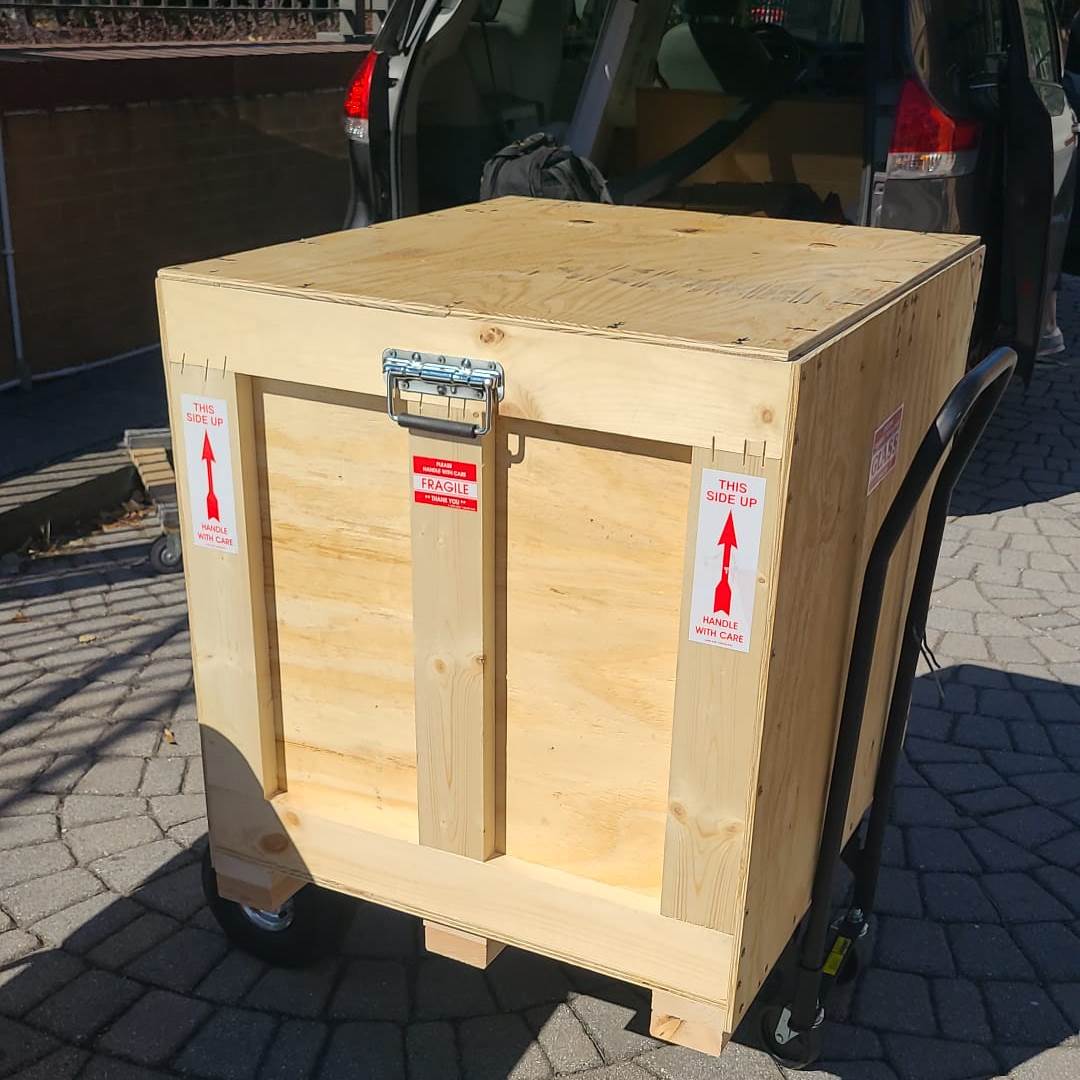 Shipping fragile items is a special sphere in the shipping industry, which requires separate training and qualification. The reason for this is that fragile objects can be easily damaged in transit, even if they don't fall down or endure pressure or vibration. Such items are usually made of delicate materials that can be affected even with minor impact, and they usually require a fragile goods courier for safe transportation.
First, let's clarify the terminology. What do we mean by a fragile goods courier? You should think of this professional as a personal assistant who will monitor your precious property from start to finish. This way, your shipment will be in the safe hands of a person who knows how to deal with fragile items and handle them in full compliance with safety principles. Courier companies specializing in the delivery of fragile items usually have specially equipped shuttles with air-ride suspension, advanced vibration and physical shock minimization equipment, and a controlled climate for full protection of your valuables.
When Do You Need a Fragile Goods Courier?
You should surely consider hiring such a courier if you need to transport glassware, artworks, antiques, and other sensitive objects that can easily break.
Another situation is the transportation of a delicate and exclusive object of high value. In this case, you can't allow any emergency or careless moment to deprive you of your precious property, and you may want to hire a person who will track the progress of delivery with the utmost care and attention.
Third, fragile goods may require specialized courier delivery if they need to travel a long way, with many transit points and changing modes of transportation. These situations are risky for fragile items, as they pass many hands and can undergo many tiny external impacts with far-reaching consequences for their condition.
Fine Art Shippers: Your Dedicated Shipper of Fragile Items
Once you face the need to move fragile items or delicate artworks, it's time to hire a professionally trained fragile goods courier from Fine Art Shippers. We have experienced, well-trained experts on board and will be happy to deliver such services to you in NYC or across the US. Contact us at (917) 658-5075 to discuss your shipment, and you're sure to get the most careful and considerate treatment for your fragile possessions.