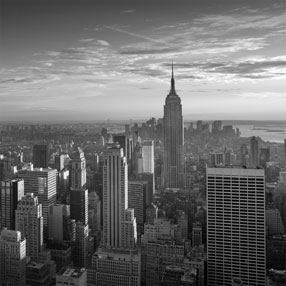 On May 9, Yayoi Kusama, who is considered the most popular artist of the previous year, brought her «Give Me Love» exhibition to New York. The exposition is presented at the David Zwirner contemporary art gallery. Visitors are invited to enjoy artist's new works, including the polka-dotted pumpkin large sculptures, view paintings from the already famous My Eternal Soul series, and also "contribute" to the Obliteration Room art installation by placing round stickers on items located in a monochrome room.
The postwar and contemporary art works by this artist are called figurative, abstract, and autobiographical at the same time. All of them are permeated with brightness, passion, energy, and vitality. Pop art and abstract art, minimalism and conceptualism are all combined in Yayoi Kusama's practice that spans sculpture and painting, room-sized and outdoor art installations, performance and the written word, as well as films, design, fashion, and also architectural interventions. For today, her works are presented in different museums worldwide, including the Centre Georges Pompidou in Paris, Museum of Modern Art in New York, National Museum of Modern Art in Tokyo, Tate Gallery in London, Hirshhorn Museum and Sculpture Garden in Washington, D.C., and many others.
Don't miss a chance to visit the David Zwirner gallery's second exhibition with Yayoi Kusama in New York! It is free and open to the public until June 13, 2015.
Hours: Tuesday – Saturday, 10 AM – 6 PM
Address: 525 W 19th St., New York, NY 10011
Phone: 212-727-2070 Fax: 212-727-2072