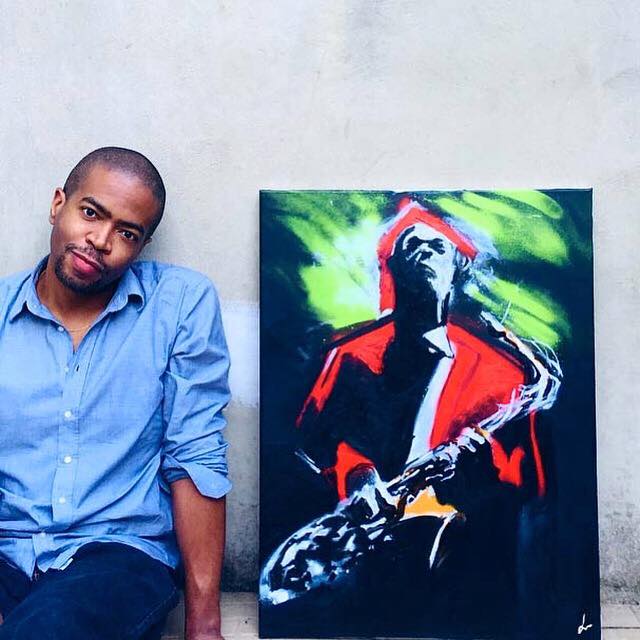 Visual arts and music have long shared connections. From fine art music photography to music-inspired paintings and sculptures, art and music go hand in hand in all parts of the world. Both of them are the fundamental elements of our society, and both of them have the power to bring peace. At Fine Art Shippers, we are proud to work with people who love music and art as much as we do, and we never miss a chance to share some great works by truly talented contemporary artists. For example, we were lucky to meet Lionel Thomas whose amazing music art is genuinely captivating.
Lionel Thomas
Lionel Thomas is a French-born international artist with Cameroonian roots. His great passion for art and unique ability to turn sounds into visuals have made Thomas one of the most vibrant contemporary talents, whose colorful works are rich in musical culture. His incredible paintings are inspired by the dynamic energy of Jazz and Blues, often being created in sync to what the artist happens to be listening to.
Lionel Thomas is a self-taught artist with his very own, unique style of painting. His art opens the doors to new experiences, helping the viewers unlock their feelings and dreams. Thomas literally injects new life into the world of contemporary art, bringing a colorful perspective with his myriad of captivating works. The artist is currently living in St. Petersburg, FL, a beautiful city with booming arts and music scenes, where he continues to break the boundaries with his innovative music art.
Join Lionel Thomas on social media: