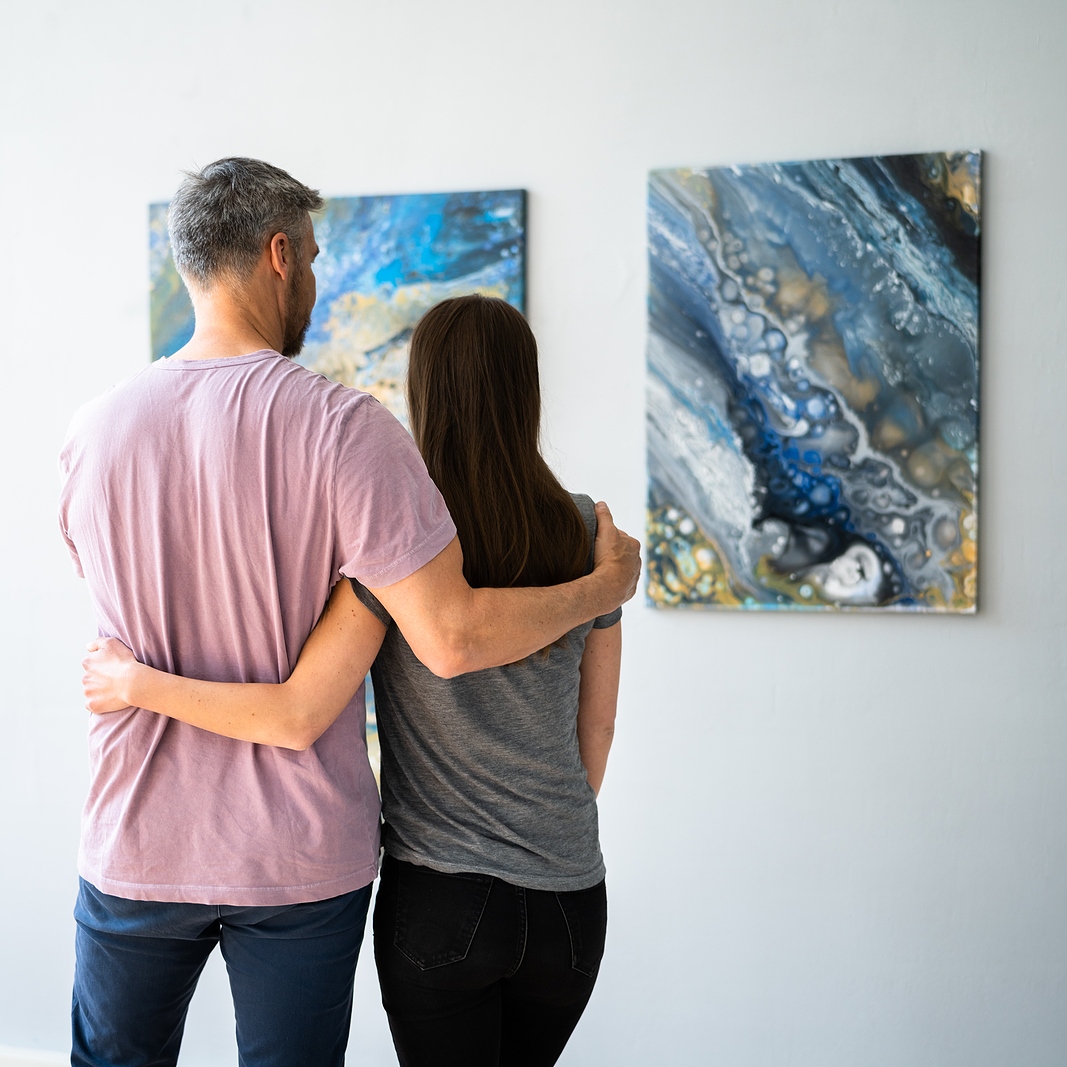 Creating a personalized art display at home can truly transform your space, infusing it with an essence that is uniquely you. A gallery wall, if designed properly, can become an extension of your personality, with each piece telling its own tale. The magic lies in the medley of different artworks that can showcase your style, passion, or experiences.
So, here's a curated list of gallery wall ideas to help you create a spectacular art display that tells your story beautifully.
1. Travel-Inspired Gallery Wall
Traveling often leaves us with countless memories and experiences. If you're someone who loves exploring new places, why not bring that passion to your walls? Start with a centerpiece like a travel world map from Canvas Art Bay.
This bespoke piece of art can mark all the places you've visited, letting you travel the world from your living room. Surround it with photos of your favorite travel memories, postcards, or small art pieces you've collected during your trips. This gallery wall will be an ever-evolving testament to your wanderlust.
2. Monochromatic Magic
If you have a penchant for the minimalist or modern aesthetic, a monochromatic gallery wall could be your go-to. Choose shades of a single color or even just black and white. Mix and match textures, patterns, and shapes. This could include line drawings, typographic prints, or abstract art.
The uniformity in color will bring cohesion, while the variation in designs will add an interesting dynamic to your wall.
3. Vintage Vision
Give your room a hint of nostalgia with a vintage-themed gallery wall.
This could include old family photos, antique portraits, vintage botanical prints, or even aged maps. You can also incorporate antique frames or distress new ones to match the aesthetic. A vintage wall gallery can transport you and your guests back in time, creating a charming, timeless appeal.
4. Shelf and Artwork Combo
Who said a gallery wall can only have pictures and art prints? Add depth and versatility to your wall by including floating shelves. On these, you can display mini sculptures, potted plants, books, or small photo frames. The mix of 3D objects with 2D prints will give your gallery wall an engaging layered look.
5. Inspirational Quotes and Typographies
Words have immense power to inspire.
Create a gallery wall that uplifts your spirit by using prints of your favorite quotes or typographic designs. These could be a single powerful word, a line from a song, or a motivational quote. Not only will this make your wall aesthetically pleasing, but it will also serve as a constant reminder of positivity and inspiration.
6. Kids' Artwork Display
If you're a parent, you're probably no stranger to the stacks of artwork your children create. Why not dedicate a gallery wall to display their creativity?
You can use clipboards or picture ledges to make it easy to switch out the pieces. This is a wonderful way to cherish their art and make them feel proud of their creations.
7. Theme-Based Gallery Wall
Choose a theme that resonates with your interest. It could be anything from the ocean, forest, and cityscapes to patterns like geometrics or florals. Collect prints and photos that align with your chosen theme and create a gallery wall that's a visual representation of your preference.
8. Celebrating Cultural Heritage
A fascinating way to create a personalized gallery wall is to celebrate your cultural heritage. If you hail from a rich cultural background or have a strong connection with a particular culture, incorporate elements of that culture into your gallery wall.
This could include traditional artwork, fabrics, masks, or photographs of festivities from your culture. You can even mix in some modern interpretations of traditional elements. This gallery wall can be a powerful and personal expression of pride in your heritage, as well as a beautiful conversation starter for your guests.
In essence, a cultural heritage gallery wall not only decorates your space but also connects you to your roots, offering a sense of identity and belonging every time you look at it.
In Conclusion
Creating a gallery wall is more than just hanging art pieces on a wall. It's a creative process that allows you to build a personal narrative through art. Whether you're an avid traveler, a lover of minimalistic design, a vintage enthusiast, or a parent cherishing your kids' creativity – these gallery wall ideas cater to varied tastes and styles.
Remember, the secret to a stunning gallery wall lies in finding the right balance. Don't be afraid to experiment with the layout, mix different types of art, and play with sizes and frames. After all, this wall is a canvas to paint your personality.