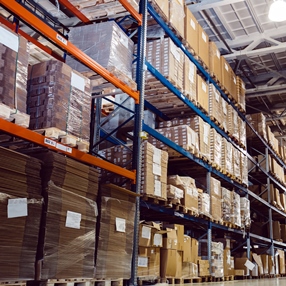 Since 1995, Fine Art Shippers has grown into a full-service fine art shipping company offering smart and cost-effective solutions for any shipping, packing, and crating need. For today, our reliable team of art shippers can handle literally any task, no matter whether it comes to the local residential move or shipping freight of exceptional value overseas. This all allows us to say with confidence that if you want your possessions to arrive at their destination in perfect condition, you should pay special attention to their packaging. Moreover, you need to use high-quality freight shipping supplies as it is the only way to provide your precious cargo with the utmost protection in transit.
Why are high-quality freight shipping supplies important?
For today, there is a huge variety of freight shipping supplies for any need and budget. It is interesting that some of them can be even turned into art. For example, such talented contemporary artists as Bradley Hart, James Grashow, Max Zorn, and Giles Oldershaw create real masterpieces from standard freight shipping supplies like bubble wrap, corrugated board, and packing tape. However, when it comes to shipping valuable items, you need not just any freight shipping supplies – you need high-quality materials able to protect fragile and delicate objects while they are in transit. Otherwise, you risk getting your treasures in pieces. Thereby, whether you are moving to a new home or shipping the entire collection of art to another country, opt for only high-quality freight shipping supplies and materials. Moreover, this applies to everything from blankets and sliders to bubble wrap and packing tape.
Professional packing services
It is needless to say that in addition to having high-quality freight shipping supplies, you should also know how to properly pack your items so that they do not get damaged in transit. In case you don't, it is better to hire a reliable fine art shipping company offering comprehensive art packing and crating service. At Fine Art Shippers, we have years of experience in packing and crating fragile, delicate, and valuable items of any type and know how to secure each of them for its safety during the move. Besides, we always use the best freight shipping supplies carefully chosen according to the specific needs of every transported item. What is no less important, we can accommodate absolutely any request, so whatever your shipping needs, feel free to contact Fine Art Shippers for help!