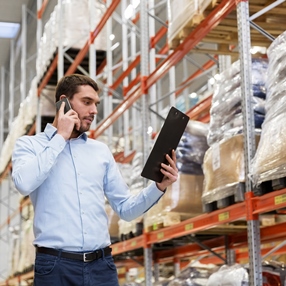 No matter what type of goods you need to transport, shipping freight over a long distance is never easy, especially for first-time shippers. This task becomes even more complicated if you need to ship fine art or any other valuable and fragile cargo overseas. Such items are highly vulnerable to damage and always require special attention and proper packing. However, it does not mean that if you are shipping furniture pieces, musical instruments, electronics, or anything else, careful preparation is not so necessary. The truth is that shipping freight over a long distance is a challenging process, and you should be properly prepared for it. Hopefully, the following guide will help you with that!
1. Find the right shipping company. The most important thing to do is to find the right company specializing in shipping freight over a long distance. There are many reputable freight companies in the USA, so take your time to learn more about each of them in order to find the best one.
2. Properly prepare your shipment. Make sure all your items are properly packed to withstand the long-distance transportation. Keep in mind that you may need to order custom wooden crates for the most delicate and fragile objects. However, since most crating and shipping companies additionally offer comprehensive packing services, you can always entrust this job to professionals.
3. Correctly fill out a bill of lading. A bill of lading is a legal document between a carrier and a shipper, which states what exactly is being shipped, the quantity of the transported items, from where the cargo is coming, and what the final destination is. Thereby, it is very important to fill out this document correctly when shipping freight of any type.
4. Label your cargo. Make sure that all the necessary addresses and names are visible on each item you are going to ship. This will help you ensure that the entire shipment arrives intact and nothing is lost in transit.
5. Provide the details of the pickup. If you are shipping freight door-to-port or port-to-port, do not forget to arrange the pickup and provide the recipient with all the required information and documentation.
At Fine Art Shippers, we are specialists in shipping freight of any size, weight, and value, not to mention that we offer various methods of transportation to meet any need. Call us now, and our team will make the entire shipping process as easy and stress-free for you as possible!