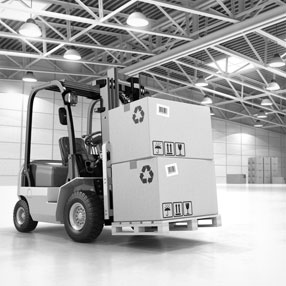 Since secure art storage is an integral component of the fine art shipping process, every reliable company should provide such services to their clients. After all, if you are moving or shipping your art collection to a new destination, you may need to store your possessions for some time to ensure that everything is properly packed. Besides, most delicate and fragile items should be transported in special crates, which also requires time and storage space. Being one of the best fine art shipping companies in NYC, we understand the importance of a secure art storage facility and, therefore, are always ready to provide our clients with customized climate-controlled storage options to accommodate art pieces of all sizes.
At Fine Art Shippers, we have a range of warehouses constructed for storing art, antiques, and other valuable items in the majority of US cities, including New York, Boston, Chicago, Los Angeles, Houston, Philadelphia, and Miami. Each of them is equipped with the most innovative and advanced technology in the industry to create the most appropriate environment for our clients' belongings. Thus, all our art storage facilities possess a number of features to ensure your art pieces, antiques, and other valuables are safe and secure. These include:
Convenient location
Data security and privacy control
Emergency and disaster recovery plans
Fully automated fire sprinkler system
Heat and smoke detection
Sophisticated security system guarding 24/7
Modern climate control system
Umbrella insurance that provides extended liability coverage
Rigorous environmental monitoring
In addition to all of the above, our art storage facilities are constantly monitored by our highly-trained team of experienced art technicians and handlers who ensure maximum security for your property.
Thereby, whether you need to store a large outdoor sculpture, a valuable painting, a whole art collection, or any other art object, our storage facilities are exactly what you are looking for. Moreover, we offer only cost-effective solutions tailored to the client's particular needs, which means that dealing with us is not only safe and secure but also affordable. As you might have already guessed, such shipment options are highly suitable for artists, art dealers, and art collectors who purchase and ship art pieces in large quantities. However, even if you need to move, pack, or store a single item, our art storage and fine art shipping services in NYC or any other city are still the best choice. Try for yourself!