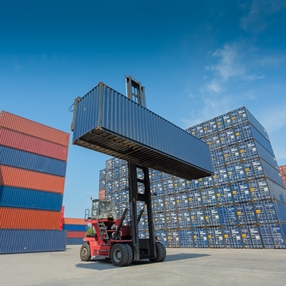 Whether you are looking for the safest yet cost-effective way to move a collection of valuable art over a long distance, or you are shipping several large parcel packages in one shipment, it is important to find the right shipping service in the USA. It is needless to say that not all international freight shippers can ship fine art and antiques, as well as not all art moving companies can handle large shipments. However, there are exceptions, and Fine Art Shippers is one of them! We are happy to offer our clients both fine art shipping and freight services at very competitive prices! Moreover, since we operate nationally and internationally, we can deliver your possessions to literally anywhere in the world!
Fine Art Shippers has long been providing fine art shipping and freight services of the highest quality to meet any need of our clients. Besides, unlike many other art moving companies, we have all the required equipment, tools, knowledge, and resources to ship freight of any value, size, weight, and shape, which makes our team the number one choice for many art business professionals and individuals. So what do our fine art shipping and freight services include?
Fine art shipping services
At Fine Art Shippers, we have been working with art dealers, collectors, galleries, museums, and auction houses for 20+ years, moving and shipping fine art internationally and across the United States. Our team of art shippers can handle artwork of any kind, including:
paintings and works on paper;
sculptures and statues;
porcelain and ceramic items;
museum artifacts;
icons and religious items;
antique furniture;
musical instruments;
glassware and crystal;
stone and metal items;
art installations and more.
Freight shipping services
As it has been already said, Fine Art Shippers offers both art shipping and freight services, meaning that we can ship absolutely any item, even if it is not related to fine art. For example, these include:
vehicles of any type;
heavy equipment;
home appliances;
computers, servers, and electronics;
commercial goods;
medical equipment;
entire estates.
Thereby, whether it comes to shipping a car, a motorcycle, a boat, your home appliances, or a collection of priceless paintings to another city or country, Fine Art Shippers can do it for you in the fastest, safest, and most cost-effective way possible! Our comprehensive fine art shipping and freight services are always at your disposal!