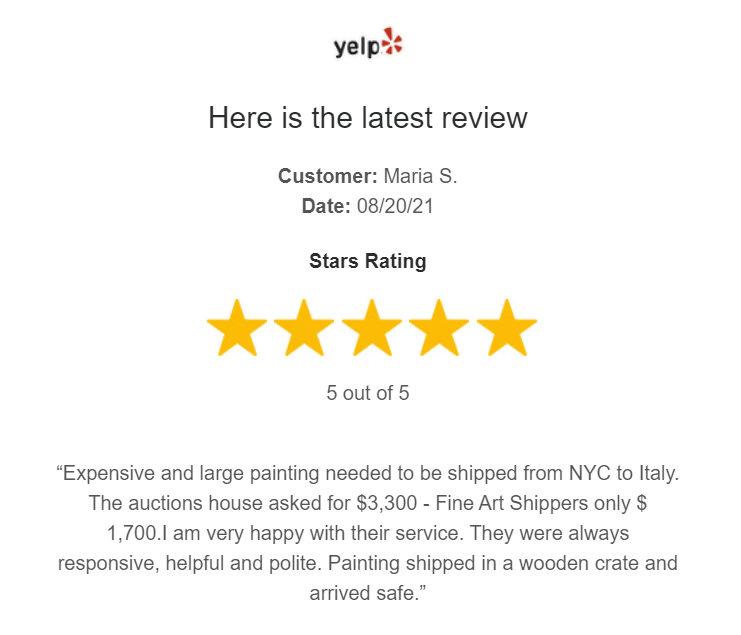 Packing and shipping fine art has never been easy. Even though modern technologies and durable packing art supply greatly facilitate the process, all the responsibility falls on shippers' shoulders. Finding the right fine art logistics company is a half success when it comes to safe art transportation. In this, you can entrust your most delicate valuables to Fine Art Shippers. We are art shipping experts who know our own worth and can prove it with numerous positive customer reviews and feedbacks.
Fine Art Shippers, Your Most Trusted Fine Art Logistics Company
Since the foundation of the company in 1995, Fine Art Shippers has been dutifully following the same principle: quality is remembered long after the price is forgotten. Whenever we provide our fine art services, we are doing it with our client's needs in mind. No matter what you want to deliver, we make sure that nothing can affect the integrity and condition of your items. Thanks to our dedication to work, we have built a vast client base that we are particularly proud of.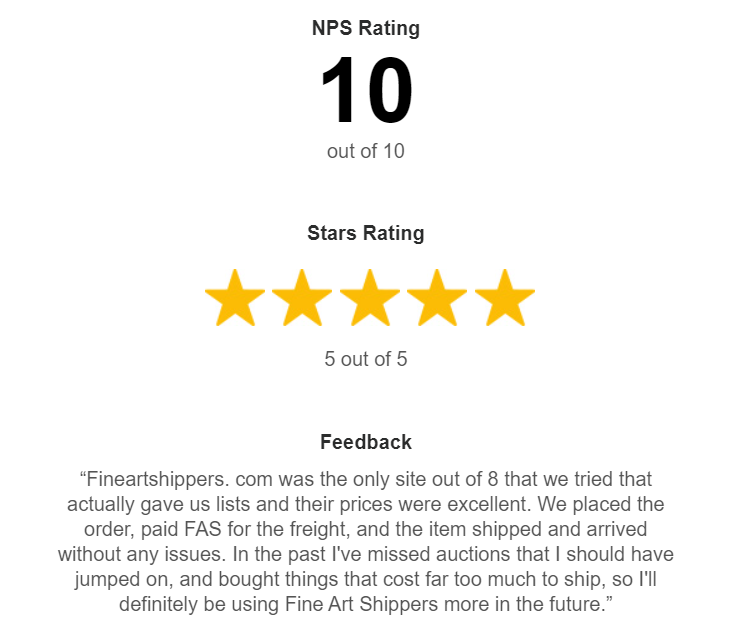 Service quality is not the only factor making a good fine art logistics company. The flexibility of shippers is not a less important component to consider. Basically, it means how skillful workers are. Fine Art Shippers consists of only experienced and well-trained experts who know everything about art logistics and fine art. We offer our clients a diverse variety of services that will come in handy in different life situations. From art insurance to piano shipping, our services are tailored for your specific needs.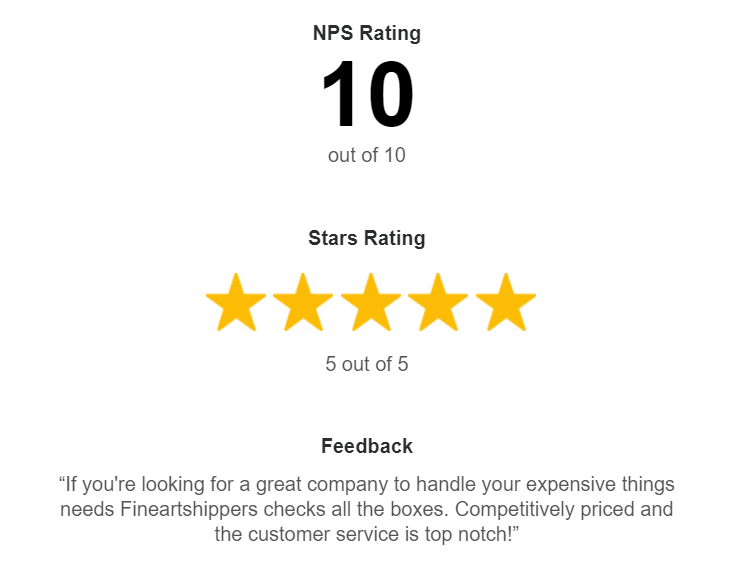 Fine Art Shippers is all about quality, trust, and experience. Our fine art logistics company is ready to accept any challenge and help art owners with any delicate freight. Please feel free to contact us if you need our art shipping help. We look forward to working with you!