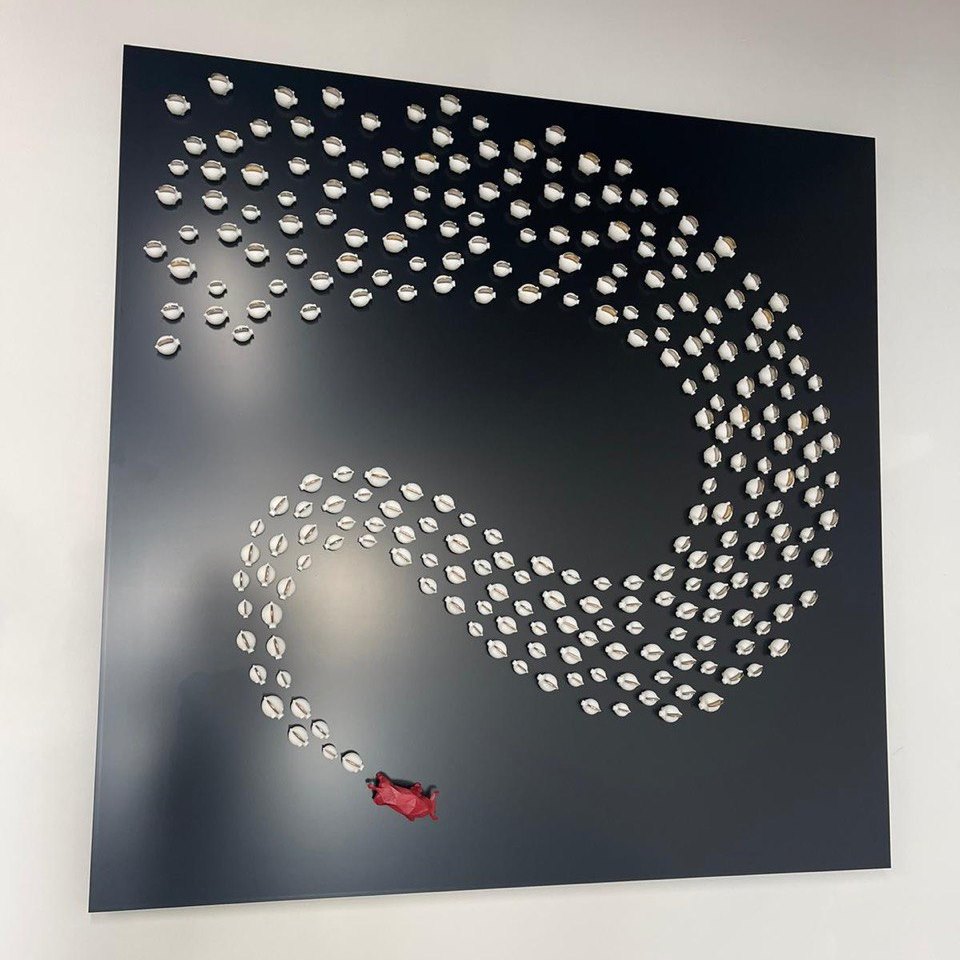 On June 1, Fine Art Shippers had the pleasure to attend the opening of EXODUS IN NY, an exhibition of works by the talented Brazilian artist Alexandre Frangioni. Presented by South Art Dealer and Chashama, EXODUS IN NY features a series of Frangioni's recent mixed-media pieces. The exhibition is on view at 135 Bridge Park Drive in Brooklyn, NY, through June 28, 2023.
EXODUS IN NY | Alexandre Frangioni
Alexandre Frangioni was born in São Paulo, Brazil, in 1967. He is a self-taught artist who initially graduated with a degree in Engineering but decided to pursue art later in life. Over the 17 years of his career, Frangioni has shown his works at many reputable venues, including Museu de Arte Contemporanea de Blumenau, Museu de Arte de Goiania, and The Museu de Arte de Ribeirao Preto, among others.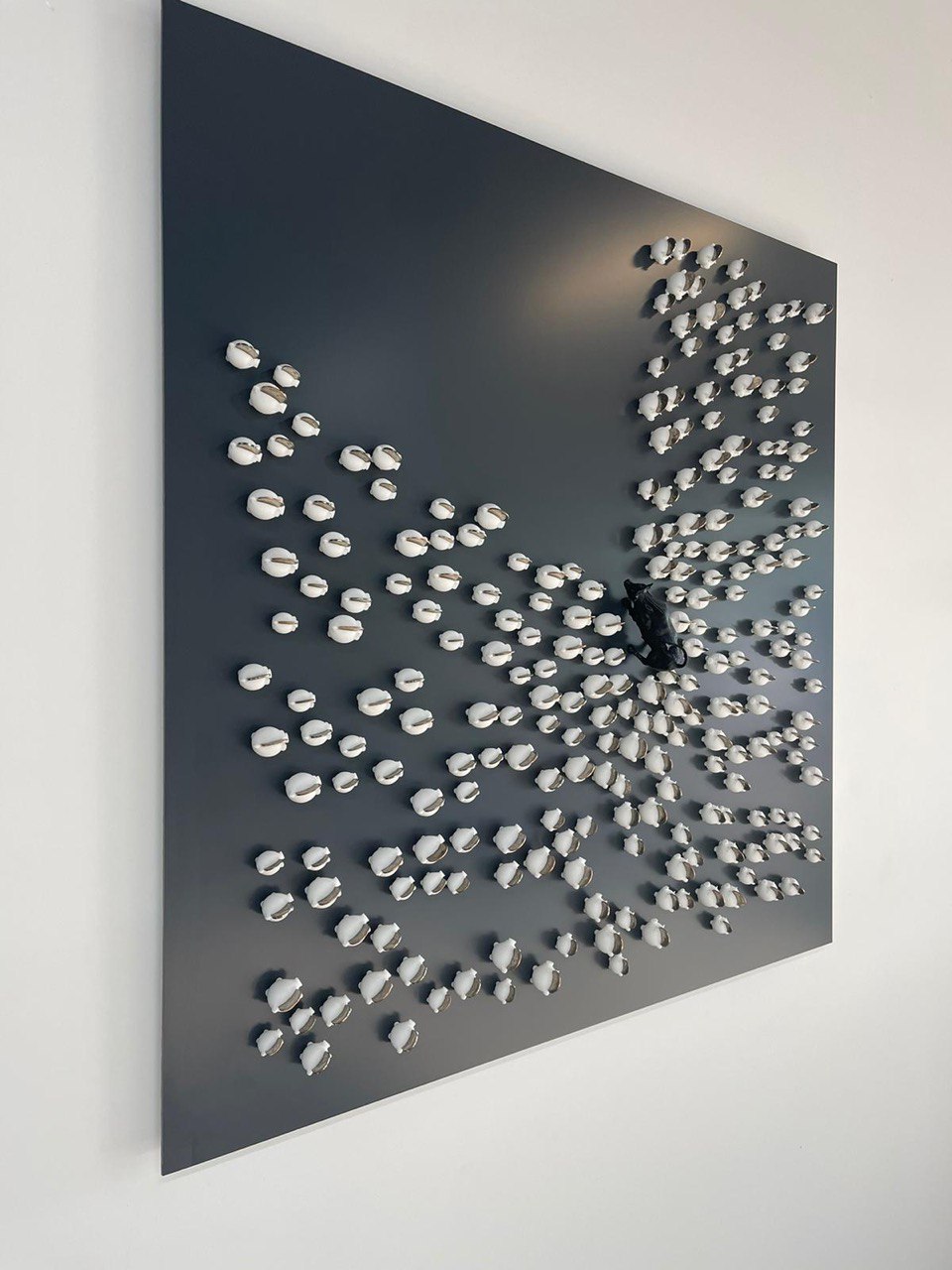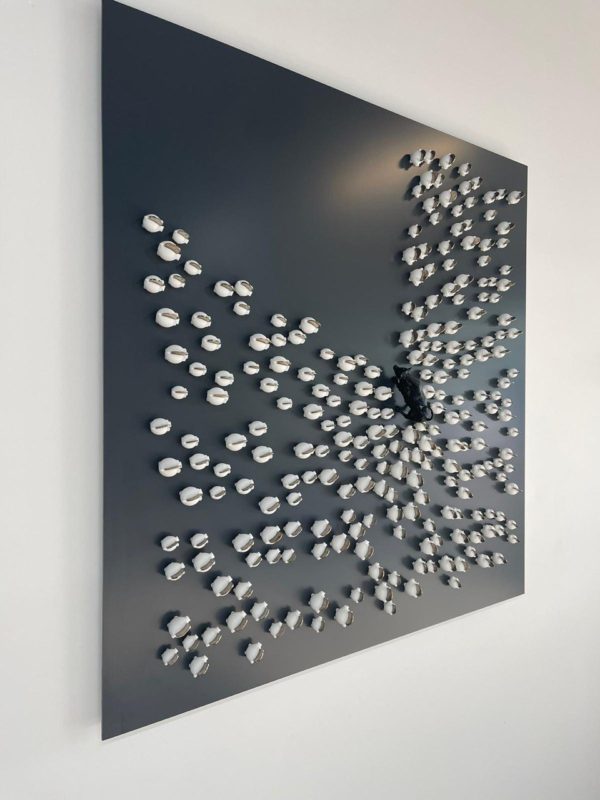 EXODUS IN NY is an exhibition exploring the true value that money has in today's society and the way it alters our understanding of morality. A large portion of Frangioni's work deals with political and socio-economic issues, such as that of colonialism and its effects on the modern world. The title of the exhibition reflects the artist's interpretation of the history of humankind. Frangioni is not afraid to dabble in different mediums and is constantly experimenting with materials. His latest pieces include 3D-printed figurines of animals and real coins.
Fine Art Shippers had the honor to deliver works by Alexandre Frangioni from Miami to New York for South Art Dealer, an art gallery representing the artist. South Art Dealer was founded by Carly Aguilera whose special interest lies in Latin American art. She was one of the first art dealers to forefront art by Latin artists and to draw the attention of American collectors to their work.
Artworks by Alexandre Frangioni were delivered from Miami to New York by our recent East Coast art shuttle. Our shuttles have long proven to be a fast and safe way to ship all kinds of valuables across the US. If you would like to learn more about available art shuttle options, feel free to contact our team by giving us a call, filling out the online contact form, or via email. We are always ready to provide you with all the necessary information on our services, rates, and schedules.