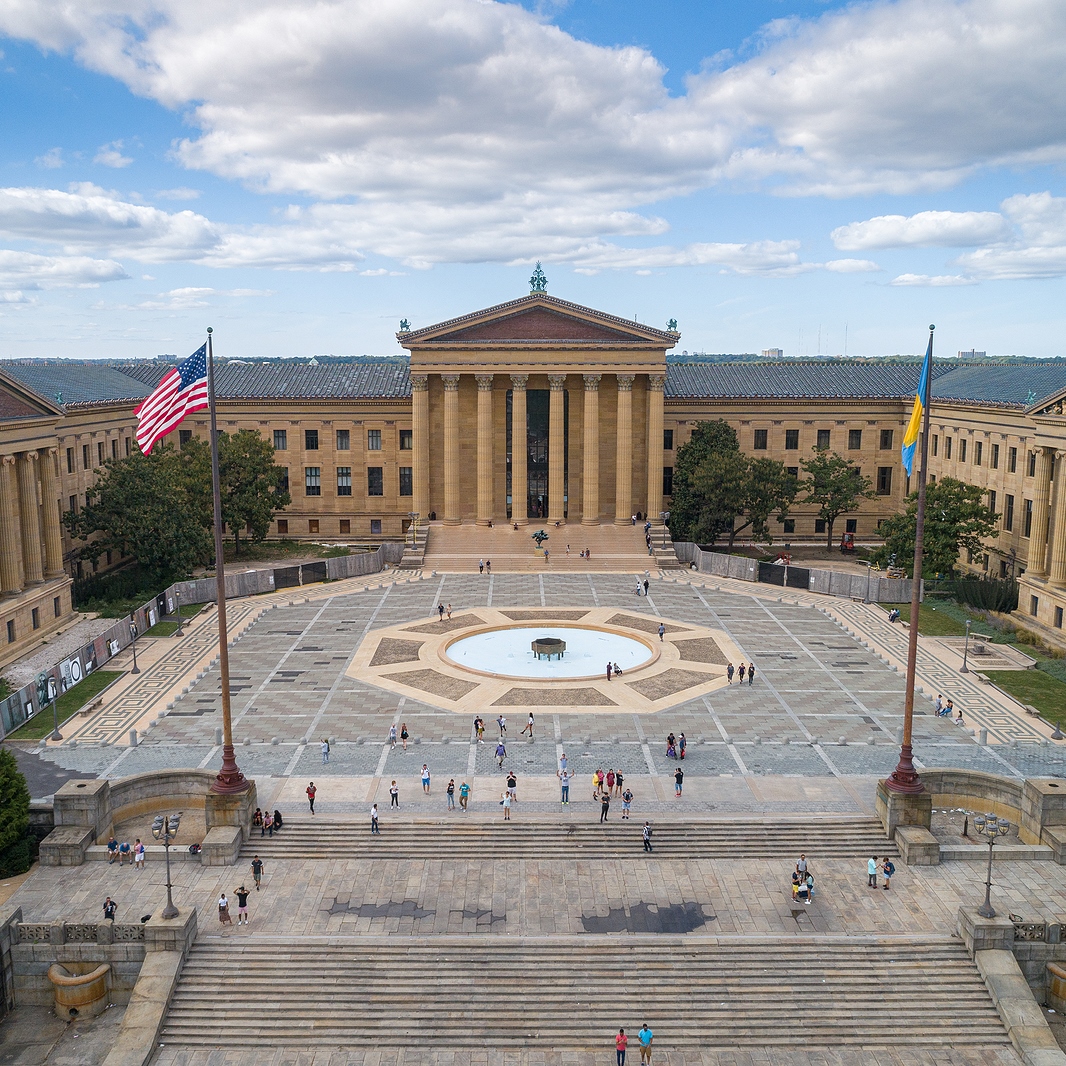 As the weekend is approaching, and Father's Day and Juneteenth are just around the corner, people are looking for ways to spend their long-awaited free time and engage with their local community. In the meantime, the Philadelphia Museum of Art is hosting a series of events spanning several days, and we are glad to say that we will be attending one of them. Fine Art Shippers was invited to the Saturday Night House Party organized by the Philadelphia Museum of Art, one of the largest fine art museums in the United States.
Fine Art Shippers to Spend June 17 with the Philadelphia Museum of Art 
The Philadelphia Museum of Art (PMoA) is gathering the members of the local community for a multi-day celebration right in the Museum's building. Calling this event a "house party" would be an understatement — it is the biggest "house" in town. This Saturday, June 17, the Museum will host live musical, visual, and dance performances by REVIVAL!, Great on Skates, Urban Movement Arts, and other Philadelphia-based artists at Williams Forum. The visitors will be able to participate in screen printmaking with Fleisher Art Memorial, taste delicious locally-distilled beverages, relax in chill zones, and take pictures at selfie stations.
Fine Art Shippers is a proud member of the Philadelphia Museum of Art. This membership means a lot to us because we dedicate ourselves to preserving works of art and supporting the Museum in its mission of making the world of art as accessible as possible. The beautiful thing about being a member of PMoA is that anyone can become one and help the Philadelphia art scene thrive. Besides, by becoming a member of the Museum, you also can get exclusive benefits, such as members-only tours, socials, previews, and even access to special exhibitions. Plus, you will get discounts and other pleasant bonuses.
PMoA is a definite cultural hub of the state. Apart from having an enormous collection of over 240,000 items, it offers various opportunities for visitors to learn more about art through a more practical and hands-on approach. The Museum is an incredibly important element of the city's life, known for doing immeasurable work of uplifting local communities and providing space for education, development, and improvement. Fine Art Shippers is thankful to be part of such an amazing cause. Hopefully, we will celebrate it together with you at the Saturday Night House Party.