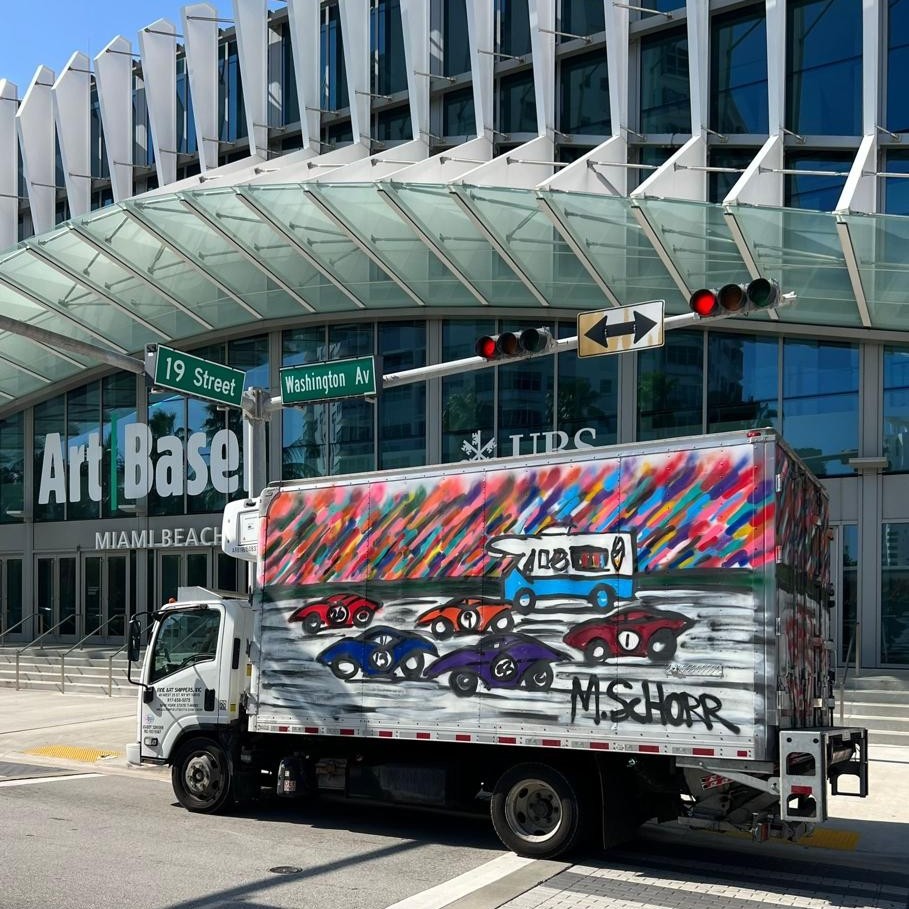 Each December, Miami becomes the happening place for art lovers in the US and across the globe. Miami Art Week 2023 is approaching fast, with Art Basel as its main highlight. But this time is busy not only for collectors and artists. As the biggest names in the global art market are preparing for the event, the demand for high-quality art logistics services also skyrockets. Fine Art Shippers is happy to join the wonderful celebration of art and creativity that is Art Basel Miami Beach and Miami Art Week overall to provide fine art services to the participants and guests of the art fairs.
Fine Art Shippers to Provide Fine Art Services During Miami Art Week
Our team of art handlers will be staying in Miami for the duration of Miami Art Week to ensure that everyone who needs help moving their valuables receives the best experience possible. We will be performing fine art services locally and across the country, which means we can deliver your collectibles from Miami anywhere in the US after an exhibition or art fair. Our art shuttle will be there if you want to transport your pieces efficiently and safely to another city or state. We can also pick up your artworks anywhere in the US and ship them to Miami for the show. Besides, Fine Art Shippers offers international transportation, making this process as easy and stress-free as possible.
Apart from fine art shipping services, our company can pack your pieces to ensure their utmost protection during transit. We have been honing our skills for over twenty-five years and can say that we feel confident handling all kinds of artwork. Installation of paintings, sculptures, and other items, no matter their size, weight, shape, or construction, is no issue to our company. Fine Art Shippers always makes sure your pieces are securely installed and presented in the best light possible.
Fine Art Shippers is proud to be offering a full range of fine art services that are invaluable during any art show. As anyone who loves art knows, each piece is unique and delicate in its own way. Thus, every stage of the art shipping process should be tailored to a specific work of art. From packing to installation, our team of experts will ensure that your piece arrives in perfect condition and just in time for the big event.
Contact our Operations Office to arrange a pick-up or delivery as soon as possible. See you in Miami!