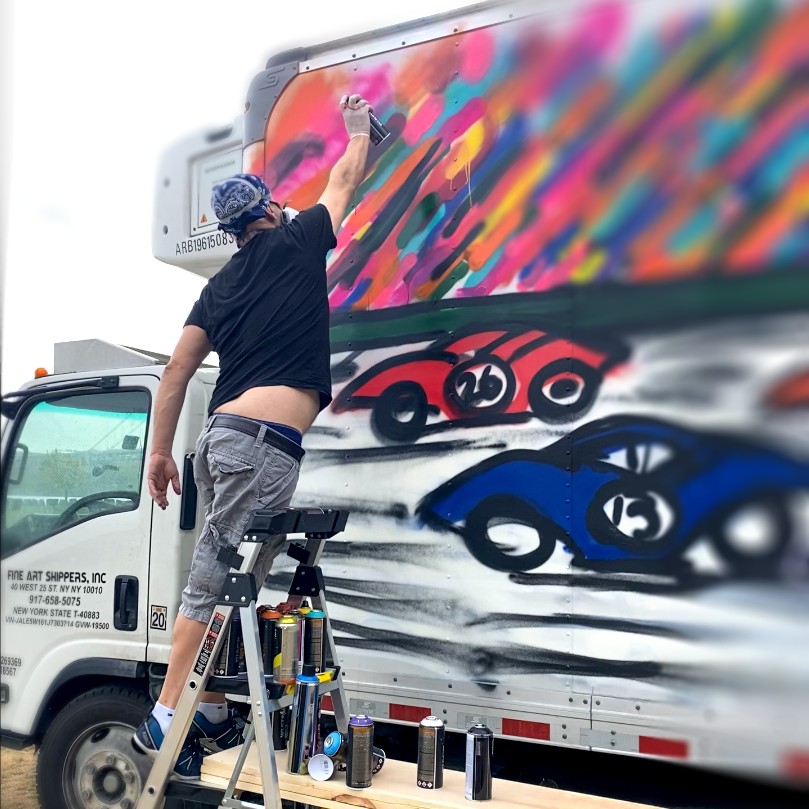 Fine Art Shippers will participate in the upcoming Hamptons Fine Art Fair (HFAF), taking place from July 13 through July 16 at Southampton Fairgrounds. We are looking forward to seeing old friends, meeting new partners, and, of course, delivering whatever art you are bringing or buying at the fair.
Hamptons Fine Art Fair: An Art Lover's Paradise
The air in the Hamptons community is buzzing with anticipation for the upcoming Hamptons Fine Art Fair. With 140 exhibitor galleries and sponsors hailing from 14 different countries, this is set to be the largest art fair on the East End to date. Over the course of four days, more than 800 artists, from emerging talent to blue-chip masters, will be showcasing their work for over 12,000 art-loving Hamptonites.
This year, HFAF isn't just the largest art fair in the Hamptons; it's the largest international art fair in the nation. With unique exhibits and a host of special events, the Hamptons Fine Art Fair is sure to be a highlight of the summer.
A Fresh Global Perspective
This year's fair boasts a fresh selection of over 60 high-quality galleries, many of which are making their Hamptons debut. From the UK to Japan, Germany to Canada, the global representation at HFAF is truly impressive. Each gallery brings its unique perspective to the table, creating a rich tapestry of worldwide artistic expression.
The fair also offers a stunning selection of work from both significant emerging artists and established masters. From Picasso and Van Gogh to Basquiat and Warhol, the variety and caliber of artwork on display is truly astounding.
An Immersive Art Experience
The HFAF experience goes beyond galleries. This year, visitors can enjoy the most eye-catching sculpture park ever assembled in the Hamptons, featuring 15 dramatic pieces. There are also a record number of themed gallery displays, focusing on periods or genres such as European mid-century art, world-class dinosaur fossils, and more.
For selfie lovers, the fair presents a rare opportunity to snap a photo with the famed Astor Place Cube. On loan from NYC for four days, this iconic piece celebrates sculptor Tony Rosenthal's induction into the Hamptons Artists Hall of Fame.
Special Events at the Hamptons Fine Art Fair
Beyond the art, HFAF offers a lineup of special events. Kick off the fair at the glamorous Opening Night Vernissage, a perfect chance to mingle with the art scene's glitterati. Celebrate the 50th anniversary of Picasso's death with a stunning showcase of his work. Indulge your senses at the centrally located Museum Bar, serving fine French wine and bubbly, and at the two gourmet mobile restaurants offering delectable fare.
Show your support for the LGBTQ+ community at the Mid Summer Bastille Tea Dance and fundraiser. Or simply take a leisurely stroll through the Luxury Pavilion and entrance, exploring an array of luxury products and services.
With such an exciting lineup, the 2023 edition of the Hamptons Fine Art Fair is not just a celebration of art – it's a celebration of culture, community, and connection.
We hope to see you there.