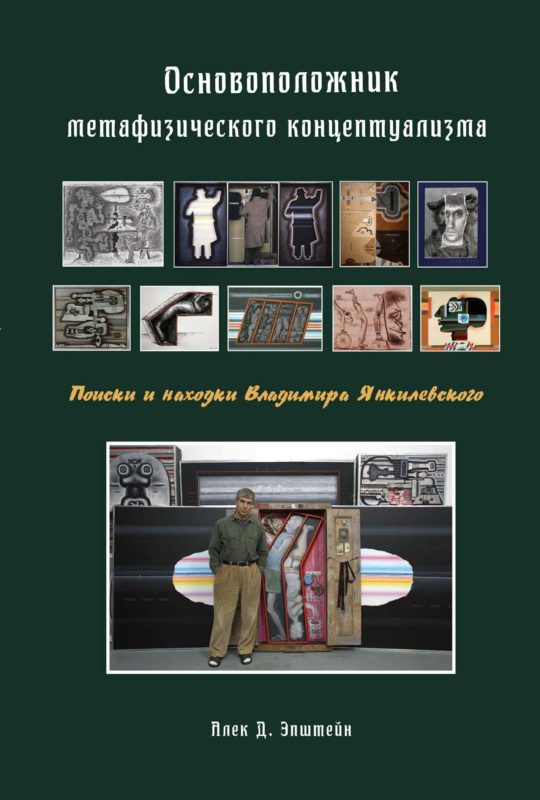 The St. Petersburg publishing house "Dean" has announced the forthcoming publication of a new book dedicated to the renowned Russian artist Vladimir Yankilevsky (1938–2018). The book, marking the 85th anniversary of the artist, will be released later this year. 
Fine Art Shippers Supports a Major Book on Vladimir Yankilevsky
In his works of the 1960s and 1970s and his essay-manifesto titled L'Art: une appréciation humaine du monde ["Art as Human Experience of the World"], Vladimir Yankilevsky prophetically anticipated many of the central tenets of conceptual art. His innovative and emotionally powerful works, such as "Twilight," "Door (Dedicated to the Parents of My Parents…)," Pentaptych No. 2 "Adam and Eve," Triptych No. 14 "Self-Portrait (In Memory of My Father)," and the series "People in Boxes," are essential for comprehending the genesis of socially-oriented Russian art, ranging from the paintings of Oscar Rabine (1928–2018) to the paintings and objects of Mikhail Roginsky (1931–2004), to the total installations of Ilya Kabakov.
However, despite having his works collected as early as the 1960s by insightful George Costakis (1913–1990), and personal exhibitions held at the Tretyakov Gallery in Moscow and the Russian Museum in St. Petersburg, the conceptual message behind Yankilevsky's creativity was overlooked by both critics and those who shaped the canon of Russian conceptualism's history. Additionally, the notion of Vladimir Yankilevsky as the founder of metaphysical conceptualism, not only in Russian art but potentially in world art, has not been fully articulated. This book aims to substantiate this idea through an analysis of the artist's installations, paintings, and graphic works.
The author of the book is Dr. Alek D. Epstein, a well-known Jerusalem-based sociologist and cultural theorist, a finalist for the Kandinsky Prize (Moscow) and the Kurekhin Prize (St. Petersburg). He has authored seventeen highly-acclaimed art books, among them: "Oscar Rabine: A Life Captured on Canvas" (2015); "Expressionism of Tragedy and Revival: Artists of the East European Jewish Diaspora after the Holocaust" (2018); "Enthusiasts of Montparnasse: Artistic World of the Russian/Jewish Paris" (2020); "Kenda and Jacob Bar-Gera and their Unique Collection: The Untold Story of Passion for Art and Dedication to Building Bridges" (2022), and others. 
Dr. Epstein had a personal connection with Vladimir Yankilevsky, having visited his Parisian studio on multiple occasions, conducted interviews with him, and maintained correspondence with both him and his wife, Rimma Solod. This thought-provoking correspondence will be published for the first time in the forthcoming book. The monograph showcases reproductions of works by Vladimir Yankilevsky that have gained worldwide recognition, as well as works being reproduced for the first time, and includes never-before-published archival photographs of the artist.

The publication of this book was made possible by the support of Ilya Kushnirsky, the head of the art logistics company Fine Art Shippers  (New York), as well as Natalia Opaleva, the founder and CEO of the Anatoly Zverev Art Museum in Moscow; collectors and philanthropists Mikhail Karminsky (Frankfurt), Jean-Jacques Gueron (Paris), and Faina Stolin (Tel Aviv–Frankfurt).
As Ilya Kushnirsky himself noted in his preface to the book, "I am pleased to support this important publication, published in St. Petersburg – the city where I was born, where our family lived for many years. The life of the outstanding artist Vladimir Yankilevsky took place in different countries and on different continents: he created his works in Moscow and Cologne, in Paris and New York… Many of his works – and he created forty triptychs and three pentaptychs! – are very large in size; museums and collectors who acquired them and provided them for exhibitions should be confident that the transportation of these masterpieces is carried out with the highest quality, and that the complete and absolute preservation of each work is ensured.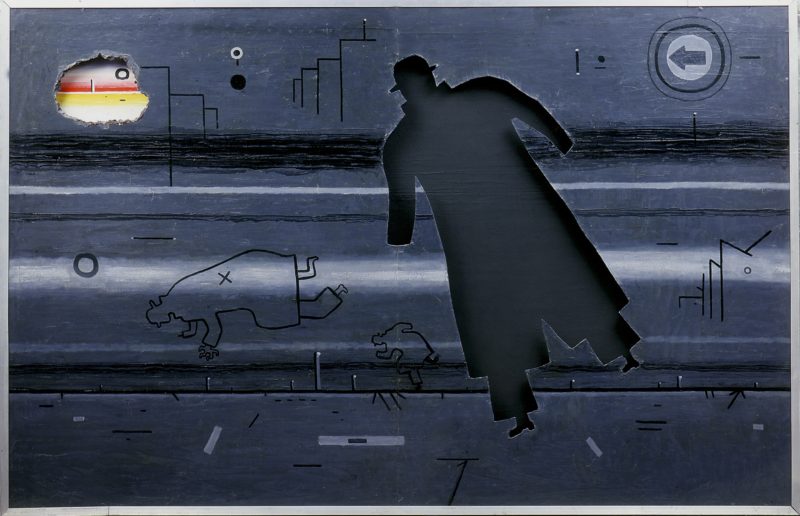 Our company, Fine Art Shippers, was established in New York in 1995 and now operates worldwide, ensuring that artworks are transported with the highest level of care. We take pride in having helped thousands of works of art, including unforgettable pieces by Vladimir Yankilevsky, find new homes over the years. These works have been created in New York and other cities and countries, and we have been there to assist with their transportation.
As a hereditary collector of art myself, I have a deep understanding of the needs and aspirations of those who collect paintings, graphics, sculptures, and art installations. Our pride goes beyond our business, as we are also passionate about philanthropic projects, including our contribution to the publication of this exceptional book. Vladimir Yankilevsky's works transcend space and time, successfully overcoming state borders. We at Fine Art Shippers strive to follow his example."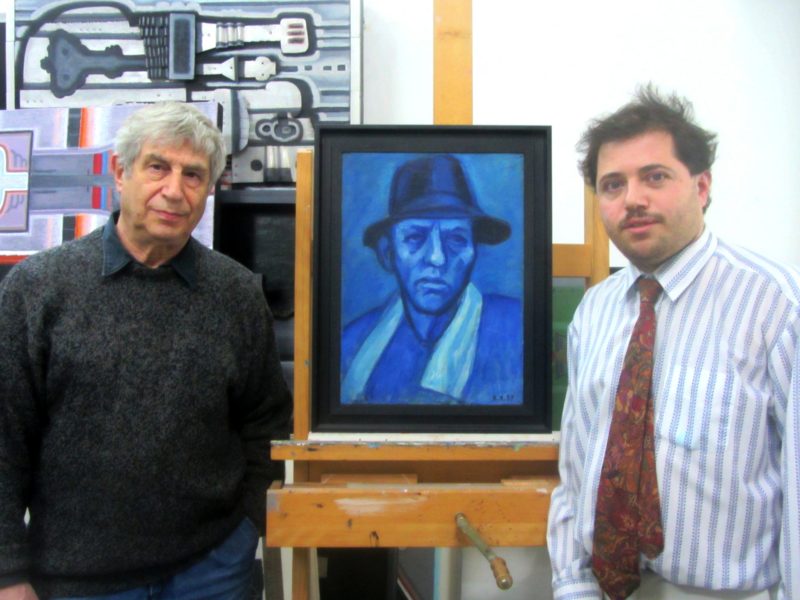 Illustrations in the order of appearance:
1. Book cover
2. Vladimir Yankilevsky, Pentaptych No. 2 "Adam and Eve," 1980. Zimmerli Art Museum, New Brunswick, NJ
3. Vladimir Yankilevsky, "Twilight," 1970. The New Museum, St. Petersburg
4. Vladimir Yankilevsky and Alek D. Epstein at the artist's studio near "Portrait of a Man" (1958), Paris, October 24, 2015