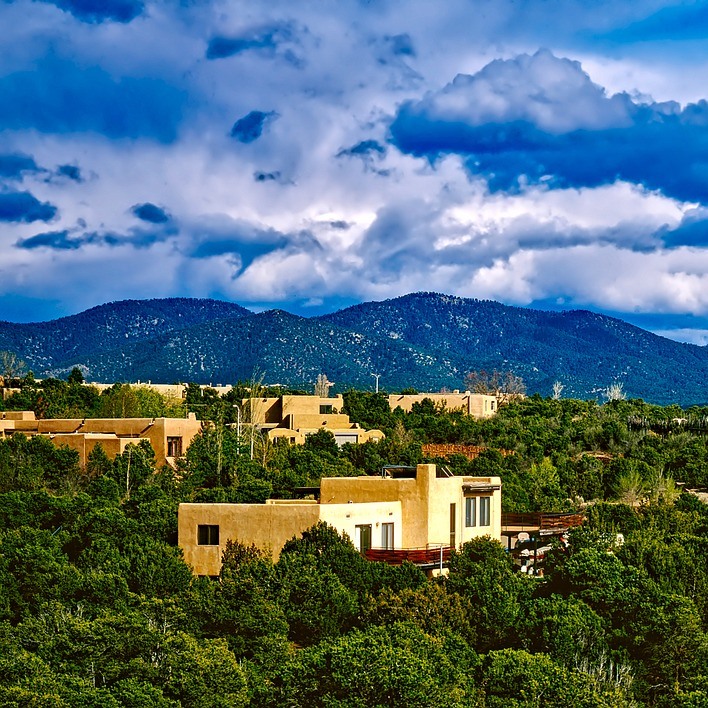 If you are going to ship some valuable pieces of art from, let's say, New York or Miami to Santa Fe, you will likely need help from a professional art shipping company. Most art logistics service providers will offer you individual shipping solutions that may appear to be quite expensive, especially if you are shipping something bulky. Hence the question arises, is there any cost-effective option to ship art interstate? Luckily for you, you are at the right place because Fine Art Shippers can offer the best way to ship art to Santa Fe without spending too much money. So, what is it?
Art Shuttle as the Best Way to Ship Art to Santa Fe
Fine Art Shippers is widely known for providing consolidated art shuttle services that have long proven to be the best way to ship art interstate. We deliver fine art to Santa Fe from New York, Miami, Houston, Dallas, Chicago, Denver, Los Angeles, San Francisco, Washington, DC, and a whole range of other cities throughout the country. Our team can also pick up art from any location in Santa Fe and deliver the pieces anywhere across the United States. When we say 'art,' we mean everything from paintings and framed photography to home décor and antique chandeliers. Fine Art Shippers can actually ship any item, so you can contact us even if you have something unusual or bizarre.
Our art shuttles running to Santa Fe are safe, secure, and designed specifically to transport delicate and fragile items. What is no less important, this service is cost-effective, making it the best way to ship art from one state or city to another. You can check it yourself by requesting a free shipping quote online.
If you need a professional art shipping service to/from Santa Fe, our consolidated art shuttle is your best option. The service is available every 3-4 weeks and can be customized to meet any requirements.