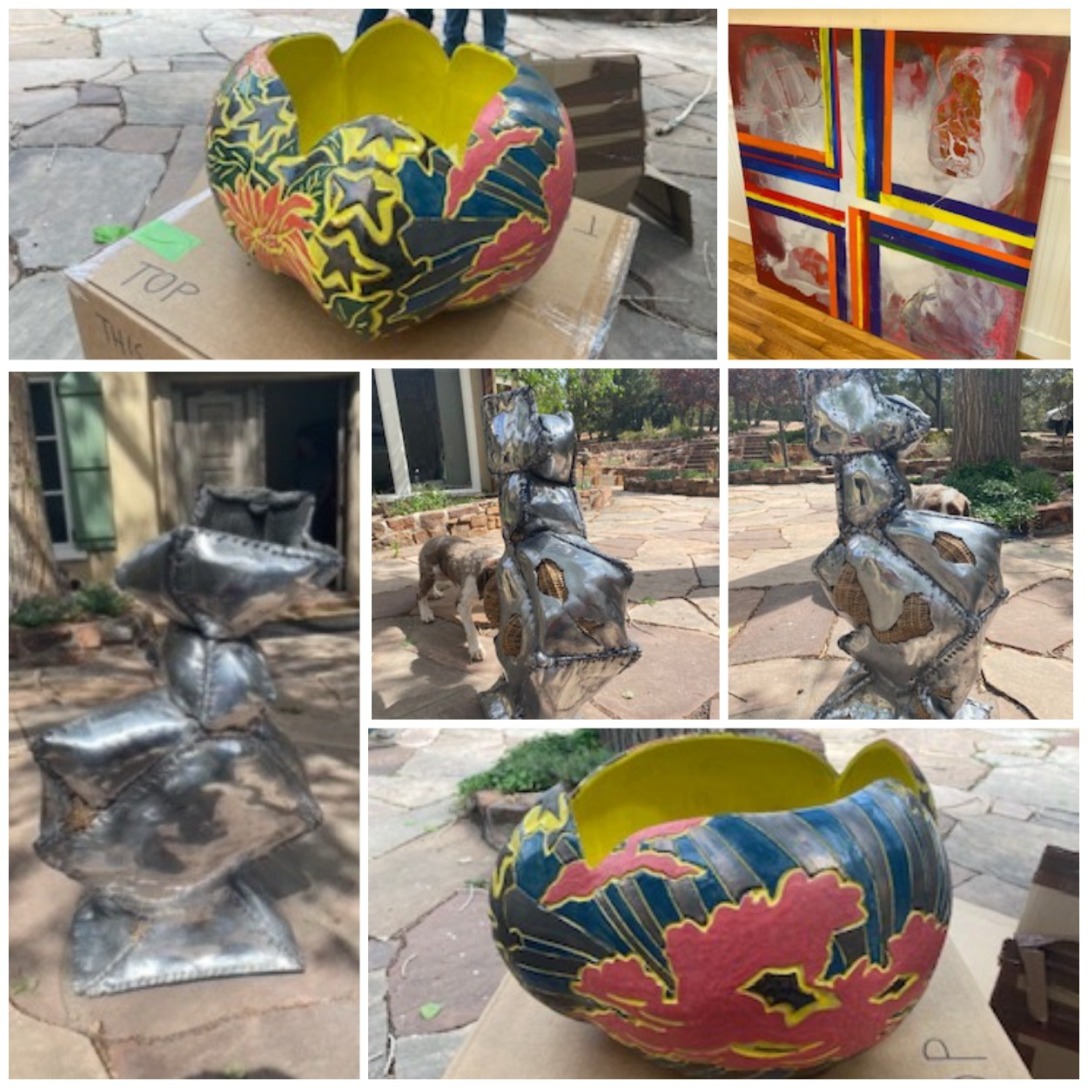 Fine Art Shippers has a wide range of art shuttle options to meet any need of the art community. We visit all major cities in the United States and provide our art pick-up and delivery services in almost all states. One of the most popular routes that we cover is Florida – New Mexico. Our team serves private and business clients in Miami, West Palm Beach, Tampa, Jacksonville, and other Florida cities, helping them deliver their art pieces to New Mexico and Santa Fe in particular. For example, during one of our last trips, we had the pleasure of serving the amazing Miami-based Nina Johnson Gallery that chose our art delivery service to Santa Fe to transport a collection of valuable artworks.
Art Delivery Service to Santa Fe
Located in Little Haiti, Nina Johnson is a contemporary art gallery and a pillar of Miami's art community. Since 2007, Nina Johnson has been working with important historic estates and prominent contemporary artists to produce well-curated exhibitions and various art projects both within the gallery space and beyond. One of the recent art shows held at Nina Johnson in Miami was a group exhibition titled "Vessels." The exhibit featured a whole range of talented artists, and we were entrusted with shipping works by some of them, including Chris Wolston and Bari Ziperstein.
Our consolidated art shuttle going from Florida to New Mexico was a great option for Nina Johnson Gallery that needed a safe and secure art delivery service to Santa Fe. All of the art pieces were carefully packed, crated, and delivered to the destination in their perfect condition.
At Fine Art Shippers, we are able to handle an art shipping job of any size and magnitude. Be it a single artwork or a large collection, we can deliver it from Miami to Santa Fe or another city quickly and efficiently. We are a fully insured, bonded, and licensed art logistics company, and we are ready to meet any requirements of our clients. If you need a professional art delivery service to Santa Fe, please feel free to contact our team!