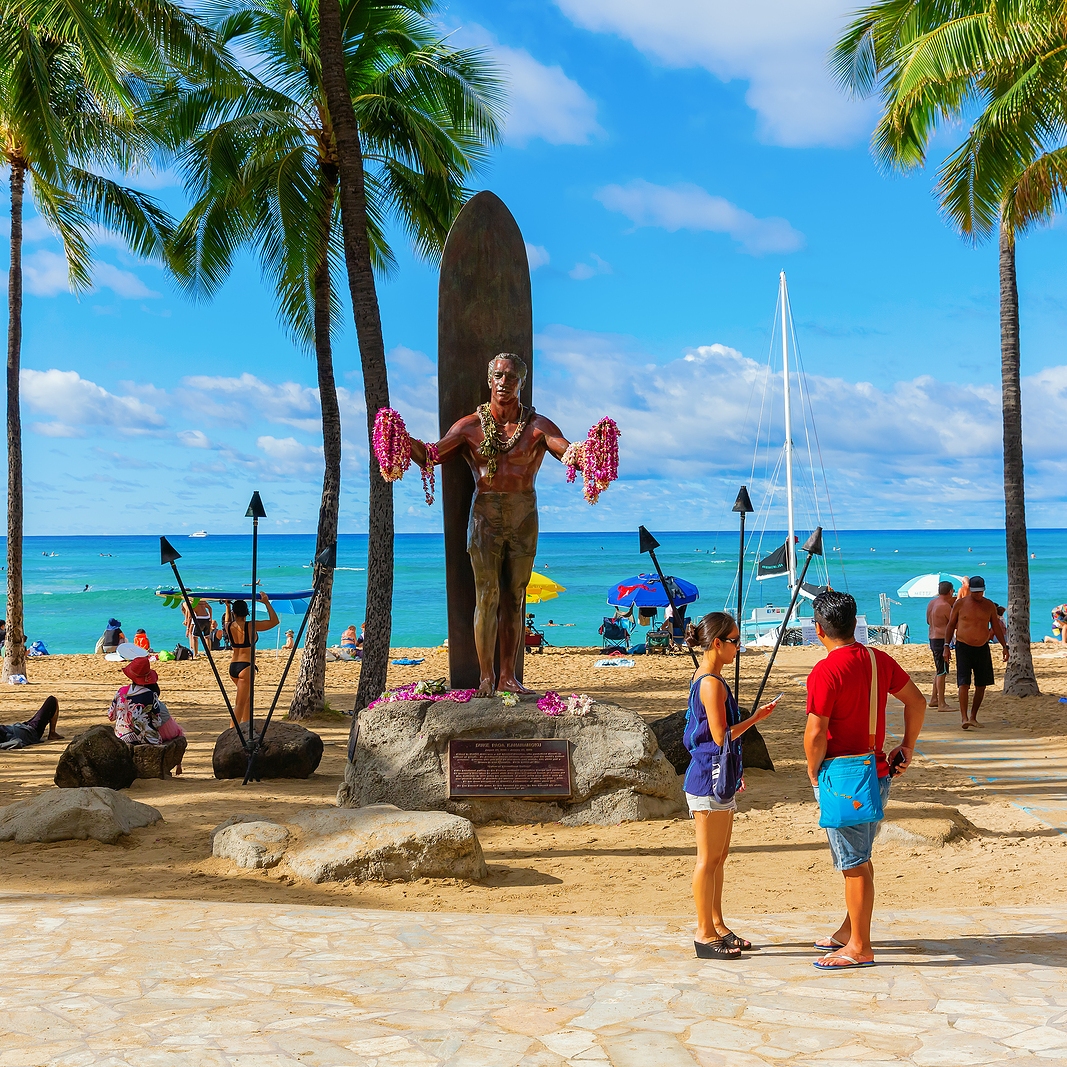 Hawaii is not only the southernmost US state and the only one located outside North America, right in the middle of the Pacific Ocean, but it is also the most remote and isolated island chain in the world. It is no wonder that shipping items to Hawaii is always quite a challenge, especially if you are shipping something as delicate and fragile as fine art and antiques. Luckily, there are specialized companies that can handle this task quickly, efficiently, and to the client's benefit. Fine Art Shippers is one of these companies, and we are proud of our ability to transport art and other valuables to Hawaii with security and professionalism.
Fine Art Shippers Can Transport Art to Hawaii Safely & Efficiently
Hawaii is largely known for its amazing sand beaches, exciting surfing opportunities, beautiful mountains, exotic flowers, and wonderful underwater vacations. But as an artist or collector, you know that Hawaii also has a vibrant art scene, and at some point, you may need to transport art to/from this remote paradise. At Fine Art Shippers, we are pleased to offer our services that will help you with that!
Fine Art Shippers can transport art to/from Hawaii safely and efficiently. Moreover, we offer door-to-door delivery to Hawaii and can combine this service with our national art shuttles to make the shipping as cost-effective as possible. For example, if you live in New York and need to ship fine art to Hawaii in the most affordable way possible, we can pick up your artworks and transport them to the West Coast with our consolidated art shuttle and then ship the items to Hawaii. We can provide you with the solution for any shipping task, big or small, while staying within your budget and time frames. Contact us today for details!