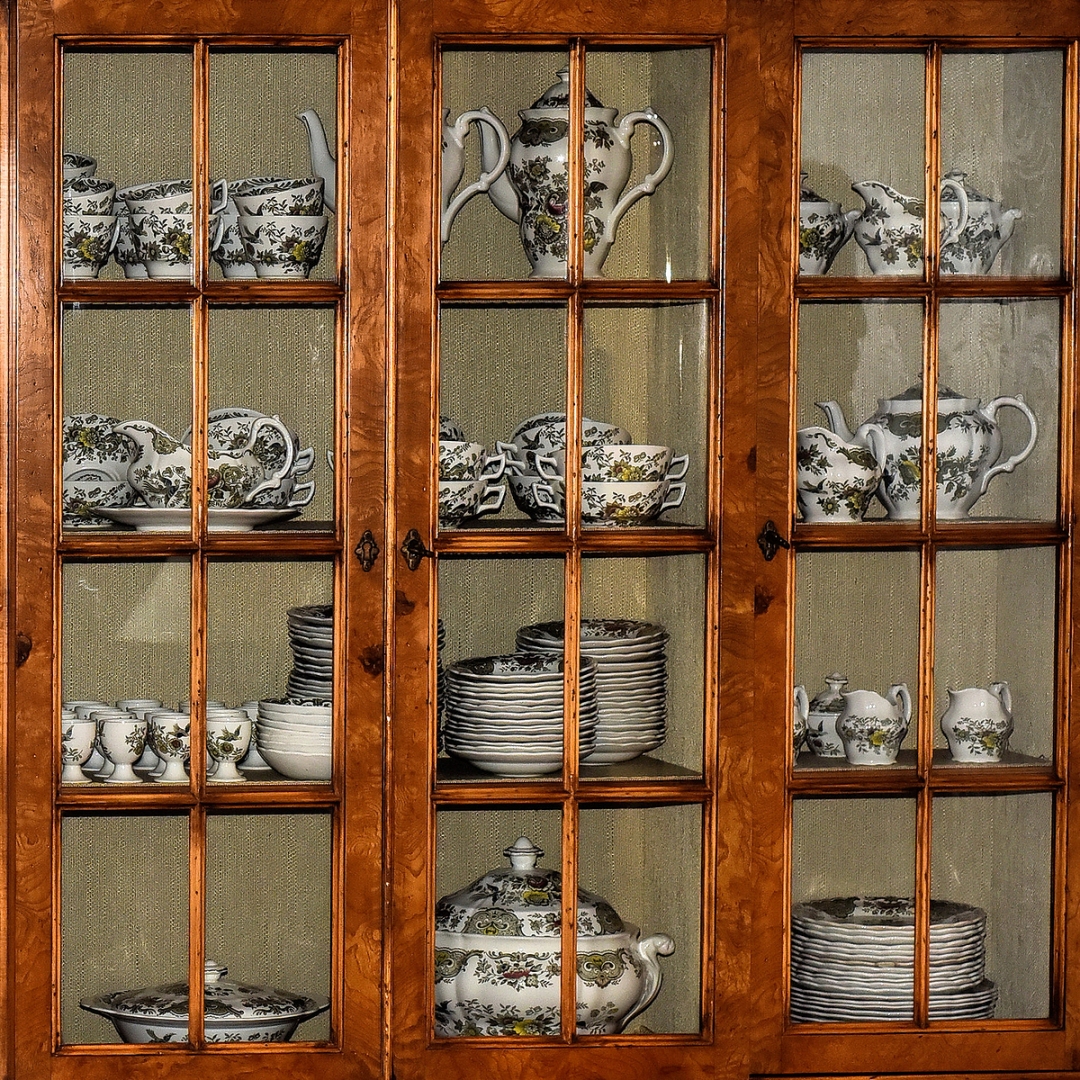 A china cabinet is a very beautiful, elegant, and delicate piece of furniture. Moreover, it is exactly the place where many people store their pricey collectibles, heirlooms, crystal glassware, and certainly expensive chinaware that includes some of the most breakable items in a home. If you own a china cabinet, you know that it is true. The question is how to move this prized furniture piece made of finished wood and delicate glass to another location without damaging it in the process when even a single careless step or a wrong movement can destroy your chances of success? Well, that's a challenging task indeed. However, with the following fine art moving guide, chances are you will preserve your highly treasured possessions.
Antique cabinet moving technique
1. Empty your china cabinet.
Before to actually pack and move your china cabinet, you need to take out all of its content. Your precious china bowls, cups, plates, and other fragile pieces should all be packed separately with the use of high-quality packing materials.
2. Secure the glass shelves and doors.
It is of utmost importance to carefully remove all the glass shelves and doors of your cabinet. Use special gloves to protect your hands and fingers. Wrap each piece in thick packing paper and then cover it with several layers of bubble wrap. Plus, you can also use furniture blankets for better protection.
3. Separate the sections of your cabinet.
If you have a two-piece cabinet, you need to separate its sections first. Be very careful, especially with the upper part, and always take into consideration the cabinet's bulkiness and weight.
4. Wrap your china cabinet.
Even though bubble wrap is used by fine art shippers for many purposes, don't wrap your china cabinet with it, as it can damage the wood finish. Instead, use furniture blankets to wrap each piece of your cabinet and then tape over the blankets to keep them as tight as possible.
5. Protect the cabinet's legs.
Don't forget to wrap the legs of your china cabinet. This is especially important for vintage cabinets with ornamented legs. Use furniture blankets and tape to protect each of them.
This fine art moving guide can help you prevent your treasured possessions from being damaged in transit. However, if you are not sure you can pack and move your valuable china cabinet yourself, feel free to order our shipping and packing services. Fine Art Shippers are always ready to help!