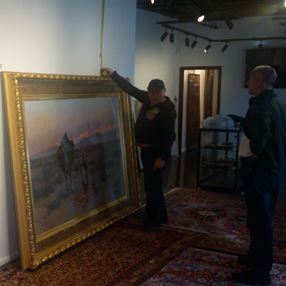 Fine Art Shippers has been moving and shipping fine art for 20+ years, which allows us to offer a variety of A-Z solutions to transportation, packing, crating, and storage in the areas of art, antiques, furniture, interior design, and luxury items. Moreover, headquartered in Midtown Manhattan, in convenient proximity to New York's biggest airports and the largest seaport, Fine Art Shippers also provides comprehensive fine art delivery services for specialized items worldwide. Plus, our trained NYC movers are not only experts in the transportation of valuables and collectibles of any kind, but they are also proficient in installations, including interior design projects and contemporary art.
Fine art delivery service
Professional fine art delivery has always been among the most popular services we offer to artists, galleries, art collectors, and dealers. Besides, Fine Art Shippers is one of only a few NYC companies providing the same day fine art delivery service within the Tri-State Area, which makes our team the number one choice in case you need your artwork to be delivered to its destination swiftly and securely. What is no less important, we can deal with objects of any size and weight. So whether you have a huge outdoor sculpture or a collection of pottery, you can order our fine art delivery service with confidence.
Picture hanging service
Picture hanging and art installation services are also in high demand. After all, while you can hang a small or mid-sized picture yourself, you definitely need help with a valuable 200lb painting in a very heavy frame, like "Meditation in the Desert" by Franz Alekseevich Roubaud. In the photos below, you can see how our team of three experienced art handlers is doing this responsible work for Shapiro Auctions, helping the auction house prepare for the upcoming sale of fine and decorative art. It is needless to say that hanging such a large and heavy painting is a challenging task, and every single step requires special skills and experience, from finding the beams in the wall to installing a new cord. Quick tip from Fine Art Shippers: never trust an old cord even if it is metal and always get a brand new one to ensure your painting remains securely on the wall. Anyway, for the better protection, it is recommended to hire professionals for doing such a job.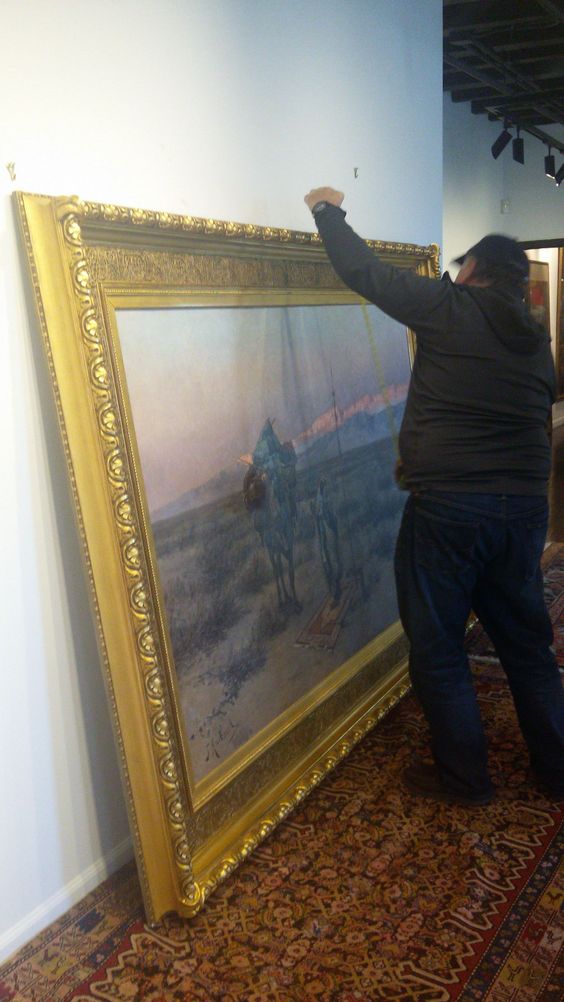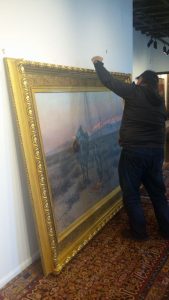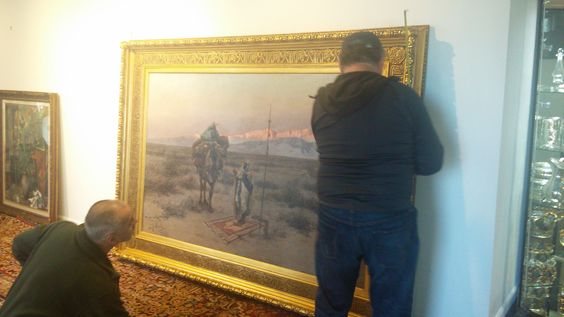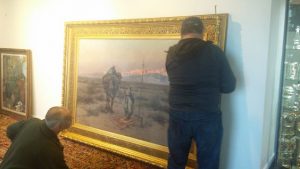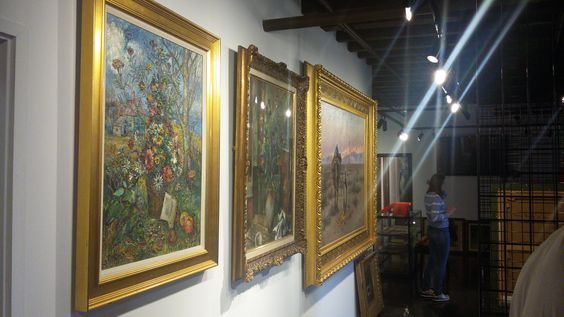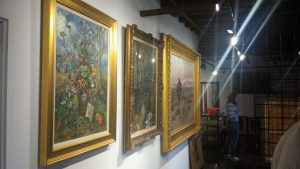 Whether you need a fine art delivery service or a picture hanging service, feel free to contact our team! We are always ready to help with any art moving or installation problem you have, no matter big or small.