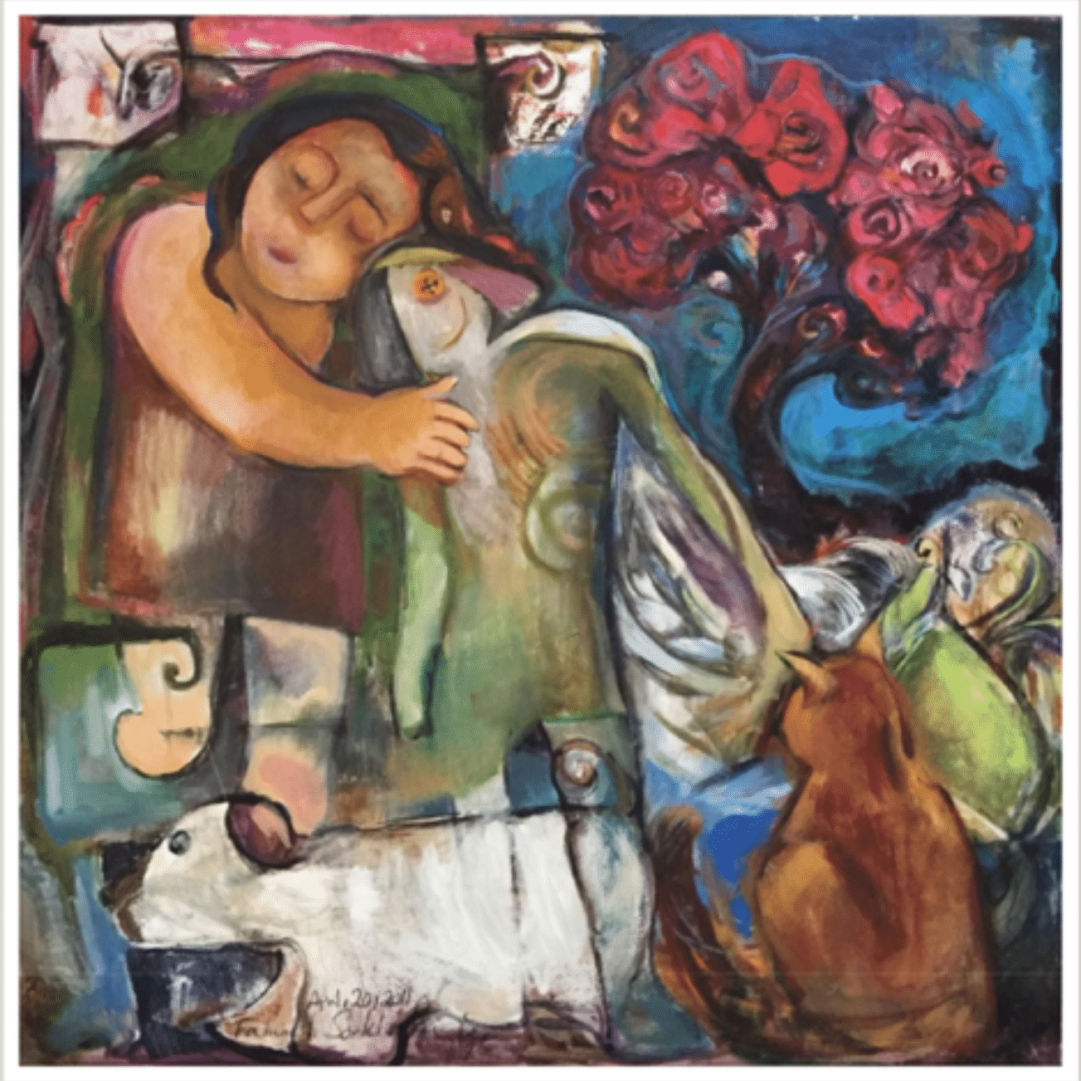 Fine Art Shippers is pleased to introduce Fahimeh Sorkhabi, an amazing woman and incredibly talented animator and visual artist based in Los Angeles.
Fahimeh Sorkhabi was born and raised in Iran. Coming from an art-loving family, she was engaged in art since her childhood. Already in high school, Fahimeh Sorkhabi won many awards in various art competitions held both locally and nationally. Her talent and passion for art led the young woman to the University of Tehran where she studied painting from Jalil Ziapour, Mehdi Hosseini, and other renowned artists and professors.
After achieving her bachelor's degree in Fine Arts, Fahimeh Sorkhabi started working as an animator and even opened her own animation company in 1988. Ten years later, her film The First Sin was selected for the competition of Cinéfondation at the 51st Cannes Film Festival, which proved Sorkhabi's prowess as an animator.
Over the following years, Fahimeh Sorkhabi was a director, a cartoonist, a designer, and even worked for TV. Eventually, her curious mind led her to painting, which marked a new page in the career of the talented woman.
Fahimeh Sorkhabi – A Visual Artist Who Portrays Pure Senses
Today, Fahimeh Sorkhabi is a visual artist living and working in Greater Los Angeles. She uses shapes, figures, colors, and abstraction to portray pure senses and to show the beauty and brevity of life. Her works are a combination of heritage, sex, courage, love, disaster, and other important elements of our lives, which mix together to form a symbolic image that lasts an eternity.
Paintings by Fahimeh Sorkhabi have been exhibited at a number of galleries and art shows in Iran and the United States. These include Ebne Sina Art Gallery in Tehran, Seyhoun Art Gallery in West Hollywood, Barret Art Gallery in Santa Monica, and NYA Gallery in New York, among others.
Fahimeh Sorkhabi is an amazing visual artist, and we highly recommend that you get acquainted with her work more closely.