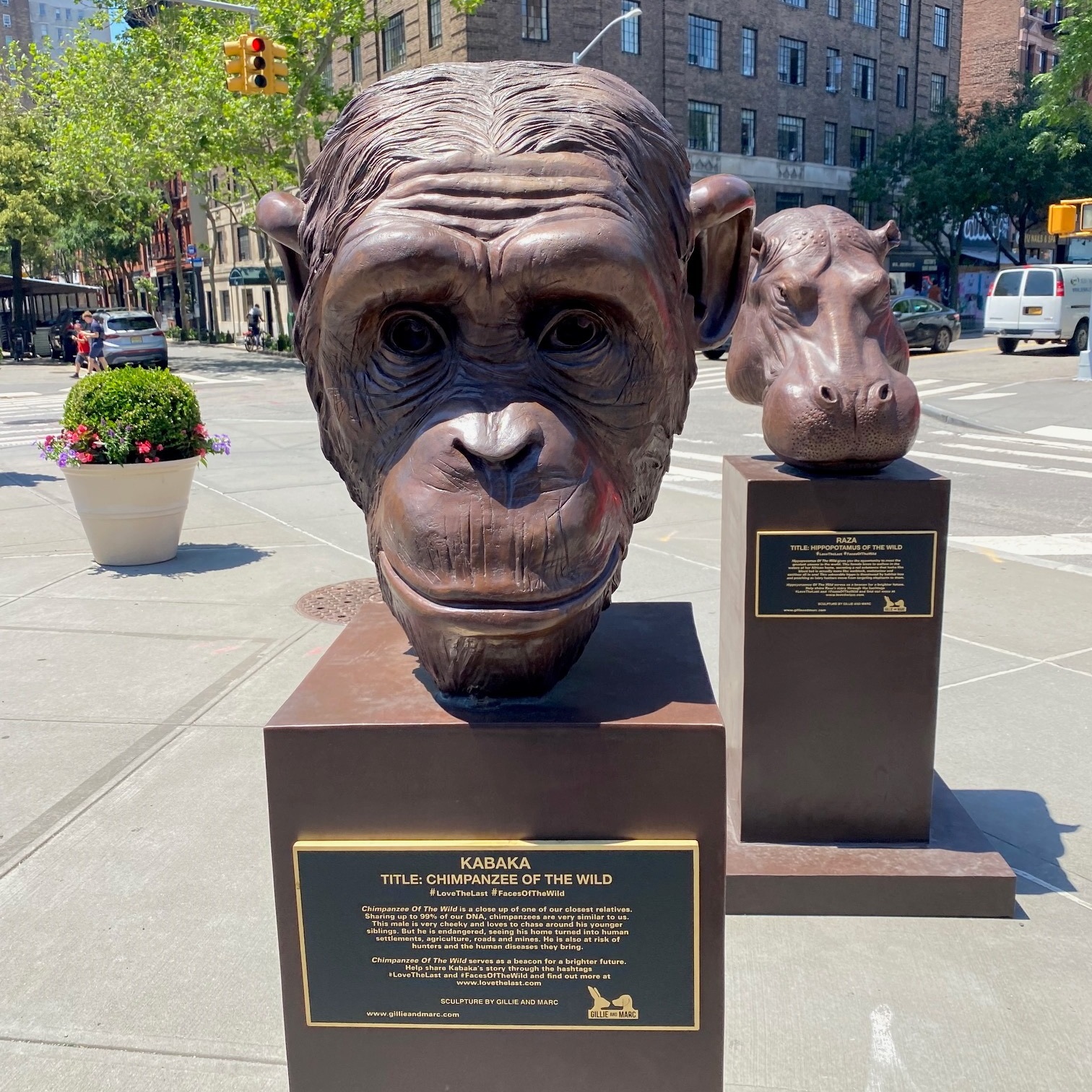 The New York City landscape is easily one of the most artistically diverse in the world. Art galleries, museums, graffiti, and public art are integral parts of daily life in the Big Apple. In 2022, New York gained a new monumental work of art — a series of six-foot-tall sculptures, titled "Faces of the Wild," appeared in Greenwich Village's Ruth Wittenberg Triangle. It was created by Gillie and Marc Schattner, an artist couple that has been recognized for their talent and the immense contributions they made to New York public art.
Faces of the Wild: New York Public Art by Gillie and Marc
Gillie and Marc, an Australian-British artistic duo, have gained worldwide acclamation through their innovative sculptures. Their work focuses on environmental issues, human relationships, and equality. As an interfaith couple, they aim to inspire people to accept their differences and live together in harmony. Their iconic characters, Rabbitwoman and Dogman, represent the artists and their stories. Marc is a Jewish man whose family suffered horrific losses during the Holocaust. Gillie is a child of an Indian father and a Dutch mother, who spent most of her childhood in several African countries. Their drastically different upbringings taught them to treat each other and the world around them with respect.

Gillie and Marc use art as a tool to change the world. With wild animals constantly killed and their natural habitats destroyed for profit, we are approaching an era where multiple species a day become extinct. Distressed by the consequences of human activity and climate change, Gillie and Marc make it their mission to bring the catastrophe to the forefront. Their New York public art project titled "Faces of the Wild" is dedicated to the pressing issue of biological diversity. It features bronze hyper-realistic animal sculptures that depict the most vulnerable of the world's fauna: an African elephant, a gorilla, an antelope, a lioness, a red wolf, and other species that are currently at a high risk of extinction. By bringing these "faces" of wild animals to a public space, Gillie and Marc are raising awareness of this long-standing problem.

Gillie and Marc's work has a crucial impact on the New York public art scene. Their sculptures can be found in galleries and public spaces in over 250 cities across the world. The award-winning artist couple actively uses their platform and success to spread their love for the world and each other.