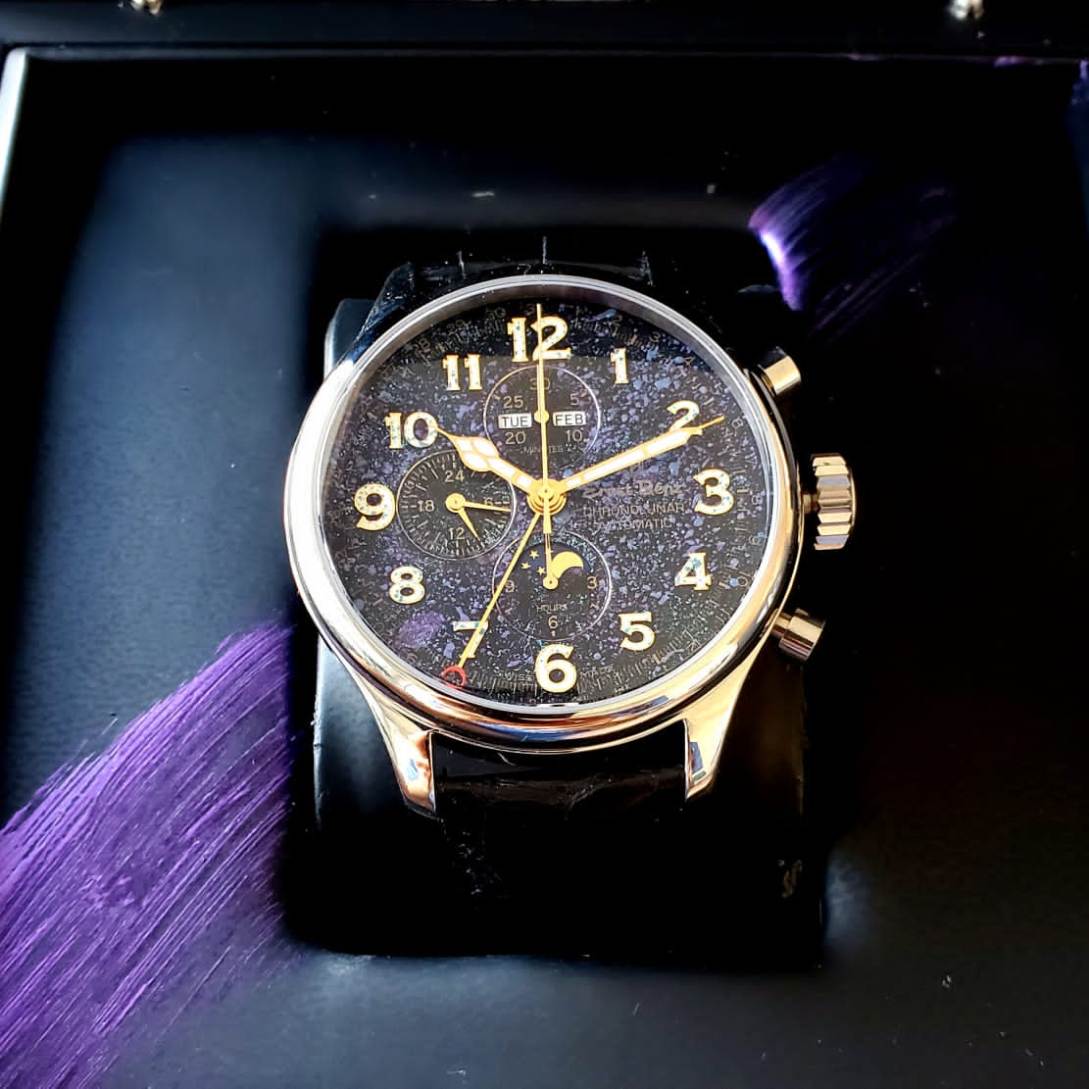 On June 2, NFT BAZL hosted the first-ever international NFT online auction combined with a physical art gallery exhibition. The unique event, which was held at The Temple House in Miami Beach, Florida, featured an impressive range of both physical and digital art by many renowned artists. Among the highlights were new NFTs by the Toronto-based artist Max Jamali, which were put up for sale along with two unique timepieces created in collaboration with the Swiss watch manufacturer Ernst Benz.
Ernst Benz Unique Timepieces Created in Collaboration with Max Jamali
Ernst Benz watches have long been known for their durability, accuracy, and legibility. Combining the fine art of watchmaking with the long-standing tradition of aviation timekeepers, Ernst Benz timepieces demonstrate the highest level of craftsmanship and exceptional design, making them a preferred choice for mechanical watch aficionados around the world.
For NFT BAZL, Ernst Benz created two unique timepieces designed in collaboration with Max Jamali. These include the 47mm ChronoLunar Officer and the 47mm ChronoScope Contemporary, both equipped with Automatic Valjiox 7750 movement and both enhanced by Max Jamali with hand application of diamond dust and paint on the dial, strap, and packaging.
The ChronoLunar Officer features an amazing black matte dial with gold gilt luminous cathedral hands and applied numerals, which is decorated with layers of metallic acrylic and diamond dust effect pigment.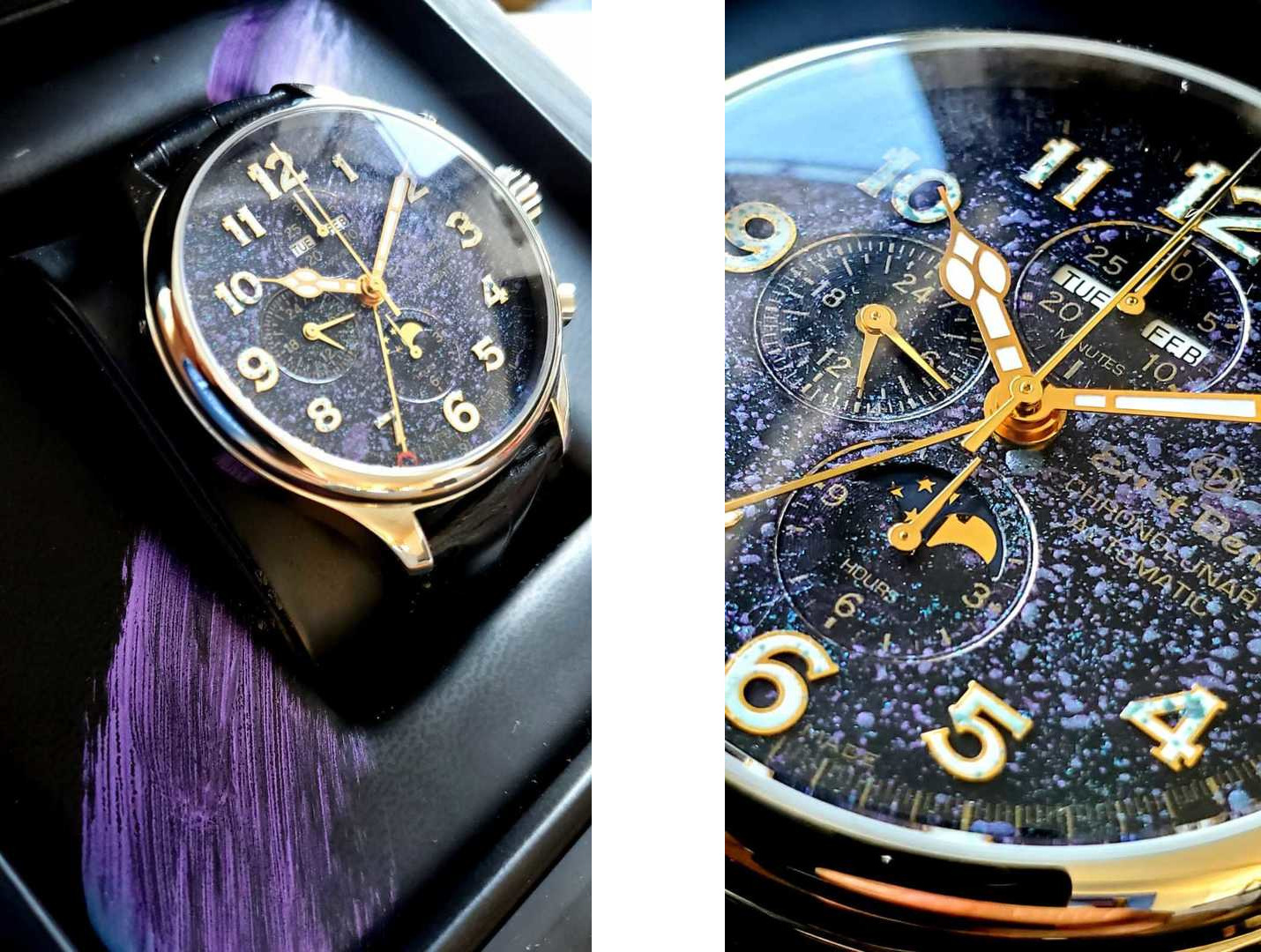 The ChronoScope Contemporary, in its turn, is distinguished by a black dial with concentric circles, which features steel applied luminous markers and propeller hands. It is also enhanced with diamond dust effect pigment and layers of metallic acrylic.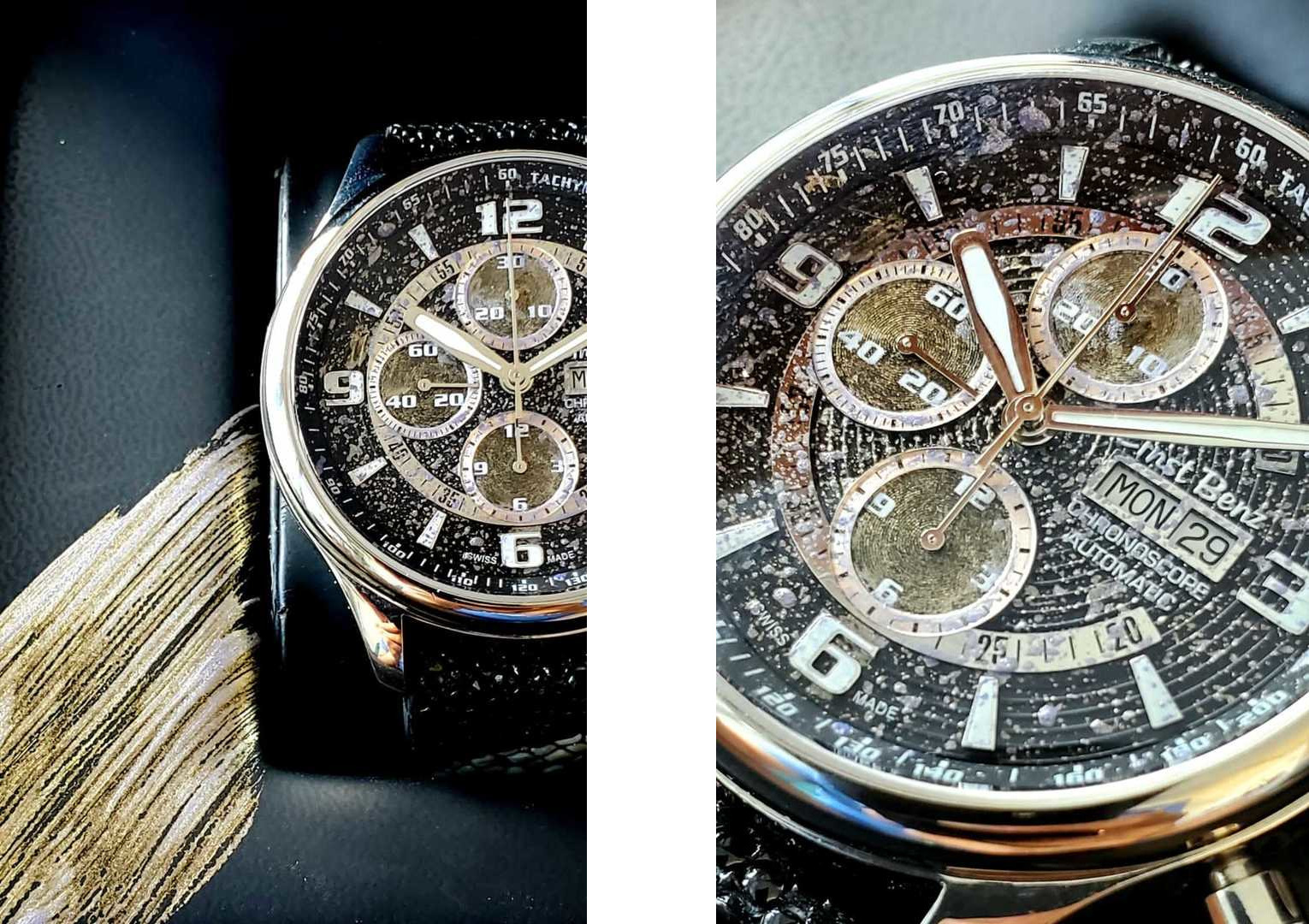 As mentioned above, the unique timepieces by Ernst Benz were presented with one-of-a-kind NFT art by Max Jamali. The artist created a video featuring a watch in the form of a brushstroke on white canvas for each model.
The ChronoScope Contemporary was already sold, but the ChronoLunar Officer is still available for sale. You can buy this one-off luxury watch for $6,500. Please contact Ernst Benz for details.