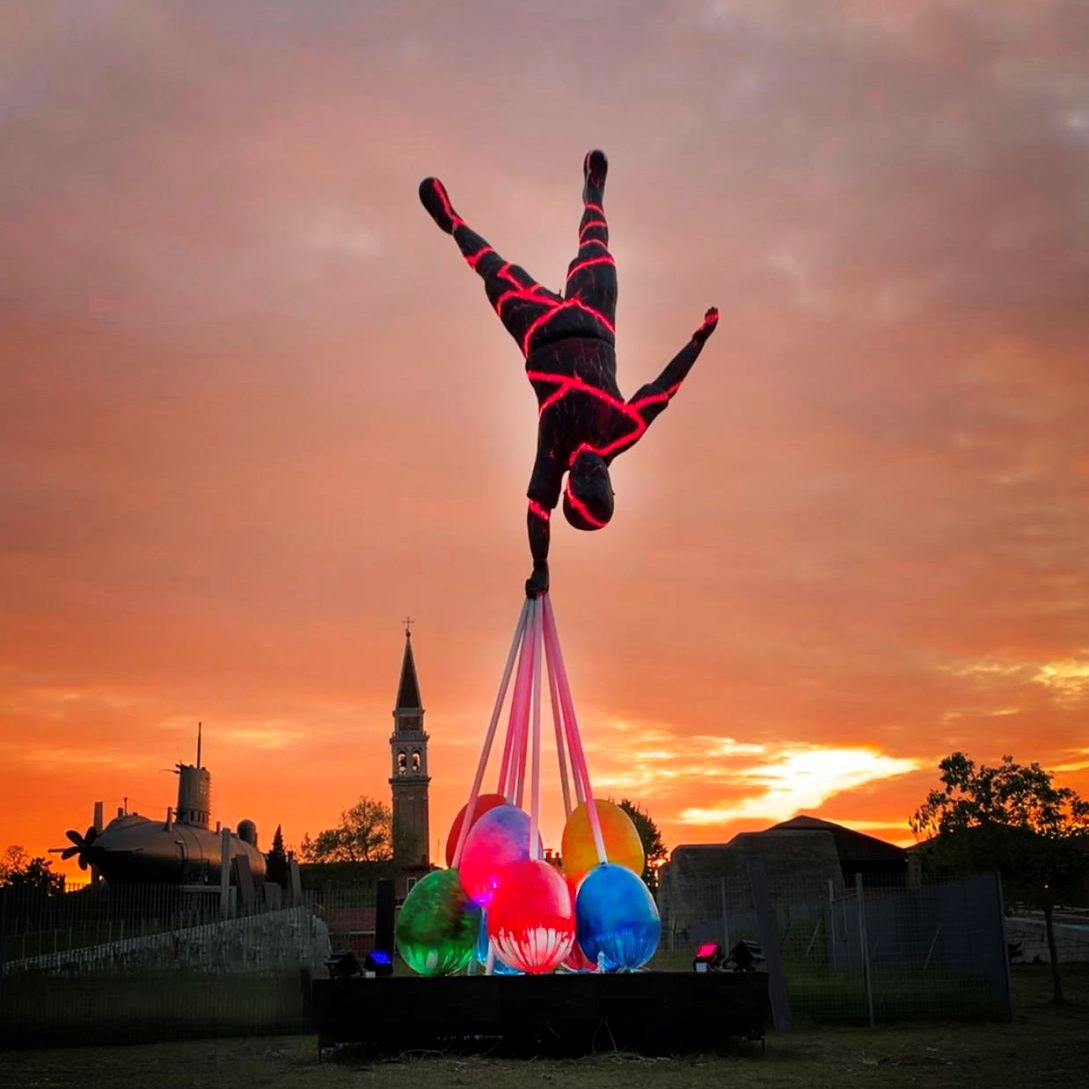 What is "Earth2050"? It is a very important international art project created by the talented artist Vasily Klyukin and the art producer Zurab Ermilov to prevent the apocalypse. Yes, you heard it right! We are now talking about the real apocalypse that we all must address – the climate change apocalypse that, according to the experts, will start by 2050 if we do not act. "Earth2050" was launched in 2016 as an attempt to solve the problem of pollution, and it continues to draw people's attention to the environmental challenges and encourage them to be mindful of their consumption habits.
Earth2050: Art Project Created to Prevent the Apocalypse
"Earth2050" is an art project consisting of three sculptures, all created by the prominent Russian artist and architect Vasily Klyukin, whose works have been exhibited at numerous exhibitions and festivals around the world. These include "Why People Can't Fly" (2016), "Newborn Mind" (2019), and "Earth 2050" (2020).
"Why People Can't Fly" (pictured) is a monumental 10-meter sculpture depicting a man who is hanging upside down, being unable to fly because of the eight colorful balloons filled with trash. This trash was collected by volunteers from some of the most polluted places across our planet.
"Newborn Mind" is a 5-meter steel sculpture from Vasily Klyukin's signature "Living Sculptures" series. To create this work, the artist assembled and then disassembled four tons of steel plates and metal to make the effect of an open book. As the name suggests, the sculpture depicts the development of a 'newborn mind,' from the first emotions and sensations to the ability of consciousness to change and realize the full potential.
"Earth 2050" is the upcoming sculpture that is now under construction. It is expected to be complete and join the art project by the end of 2020.
"Earth2050" sculptures have already been displayed in dozens of countries and at many important international events, including the Venice Biennale and Burning Man in the Black Rock Desert, and they will continue their worldwide tour to encourage people to think about the future and prevent the apocalypse.