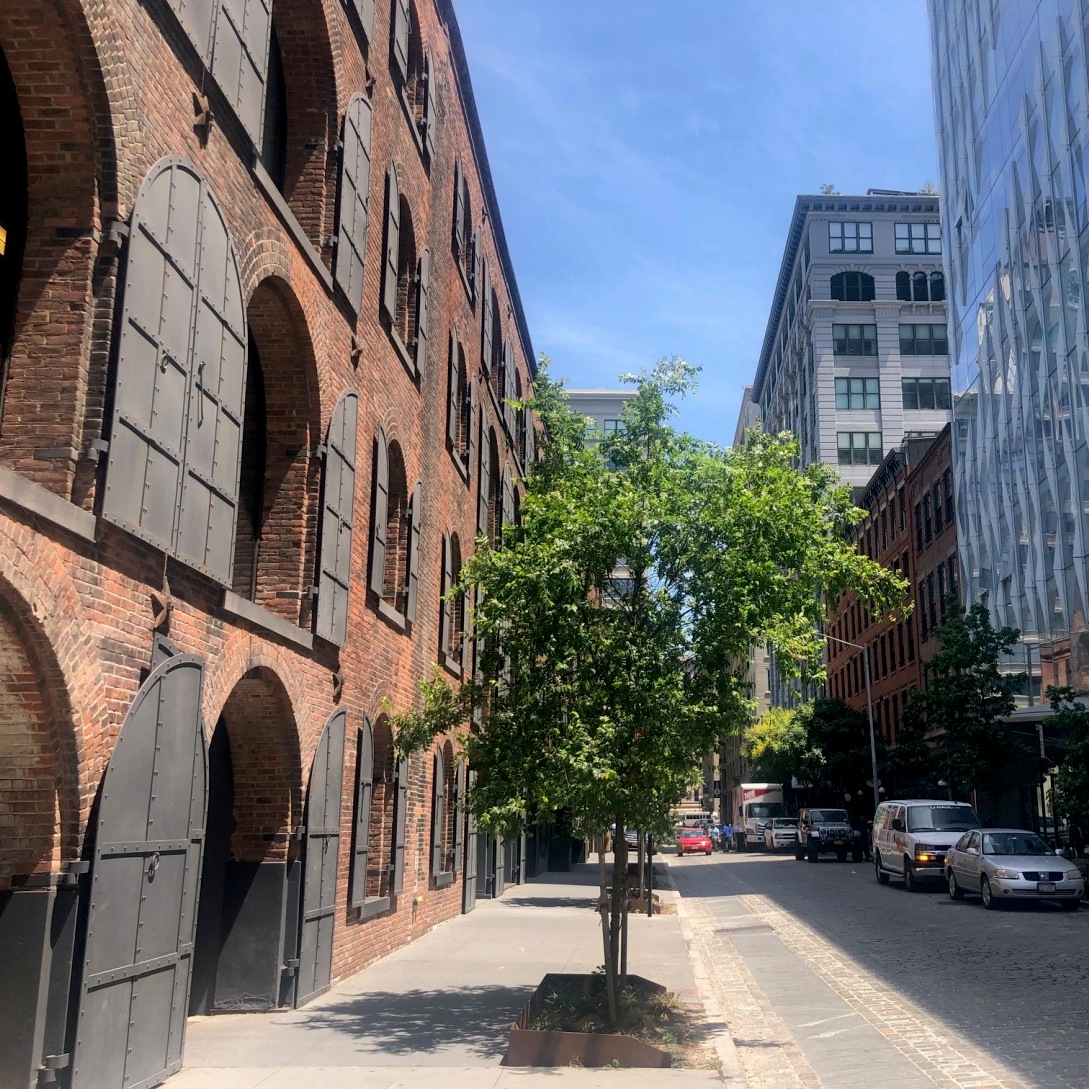 New York City is often called the art capital of the world. There is much truth in this statement because New York is home to some of the world's best art museums, thousands of fine art galleries, and many of the most prominent contemporary artists who live and work in the city. Besides, it is where the most important art events, fairs, and festivals are held every year. The art scene in New York is indeed extremely rich, and not only in Manhattan. Each of the five NYC boroughs can offer art lovers an amazing experience, but in this blog post, we want to draw your attention to the arts in Brooklyn and the DUMBO neighborhood in particular, which is considered Brooklyn's epicenter of art and creativity.
DUMBO – An Epicenter of Art and Creativity in Brooklyn
DUMBO (Down Under the Manhattan Bridge Overpass) is one of Brooklyn's neighborhoods. This area was originally a ferry landing with warehouses and industrial buildings, but now it is filled with art and creativity.
First of all, DUMBO is home to many talented artists, studios, and workshops. It is where Vladimir Nazarov, our valued client and an amazing painter and sculptor, lives and works. DUMBO is also home to many arts and cultural organizations, important artist residency programs, and art events featuring various screenings and performances.
Secondly, DUMBO is the place where one can find the best fine art galleries. For example, we would definitely recommend visiting the Klompching Gallery and Janet Borden, Inc. on Water Street. Both galleries feature the best examples of contemporary photography you are sure to love.
Finally, DUMBO is a go-to place to enjoy NYC street art, great views of Manhattan, and the gorgeous architecture of the beautiful Manhattan and Brooklyn Bridges.
At Fine Art Shippers, we love DUMBO! We are happy to be part of this fascinating world of art and creativity and are proud to provide art handling and art moving services to the local art community.