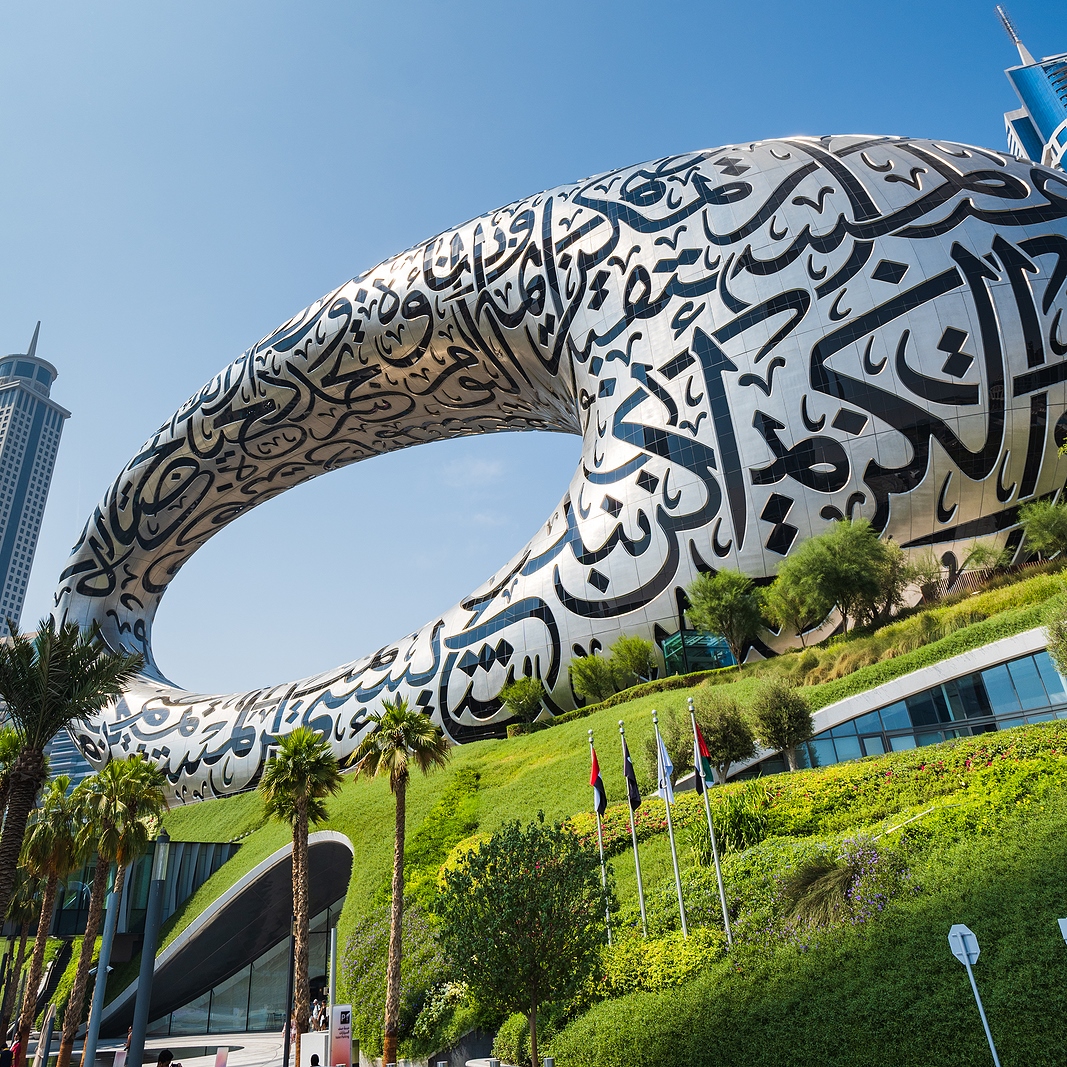 In the past two decades, Dubai has become a major destination for travel and migration. The city has everything you might want: colorful bazaars selling silk, spices, and crafts, resorts offering an exclusive experience, architecture that combines traditional Middle Eastern motives with state-of-the-art technology, and more. Dubai is also well known for its market of luxury properties and goods, especially the real estate sector. The first and one of the largest freeports in the world is also located there, attracting people from around the globe. Of course, one cannot forget the vibrant local cultural life and art scene. A variety of galleries and museums await original art lovers and collectors who visit Dubai. Let us guide you as you discover all of the gems this city has to offer.
Dubai: A Top Destination for Original Art in the World
Those who are interested in purchasing original art will have no shortage of options in Dubai. The city has entire districts dedicated to showcasing the arts. For example, there is Al Quoz where contemporary artists and creative people of all kinds have turned former industrial warehouses into galleries and art studios.
Jameel Art is an organization that aims to support and promote Middle Eastern artists. Its enormous three-story building located right next to the shore consists of 10 gallery spaces. Jameel Art Center often holds exhibitions, installations, and workshops. Apart from artwork, the center is known for its one-of-a-kind landscape: inside the building, you will find man-made desert gardens inhabited by around 30 species of plants.
Tabari Art Space is another great place for those looking for original art by Middle Eastern artists. Managed by an all-women team, this gallery provides artists exploring important modern-day issues with a space to share their unique stories. Those visiting the UAE in March should visit Art Dubai, a fair that annually exhibits contemporary, modern, traditional, and digital art brought by galleries from all around the world.
If you have decided to move to Dubai, you need a safe and stress-free way to transport your art collection to your new home. Fine Art Shippers is always ready to help you ship valuables from the US to the UAE. We offer a variety of options for all categories of items. Our decades-long experience in handling exclusive and expensive works of art and antiques allows us to provide expert art transportation services at reasonable prices.