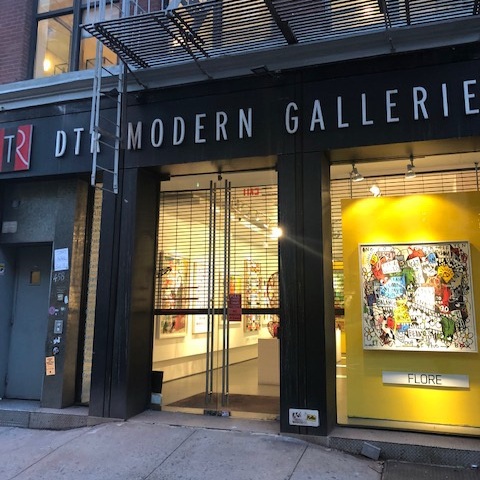 When it comes to transporting a valuable collection of art from one state to another, you need an experienced nationwide shipping company specializing in art logistics. This is exactly what we offer at Fine Art Shippers! With offices and partners in every US state, we can deliver your precious possessions to wherever they need to be safely and securely. Besides, in addition to being a reliable nationwide shipping company, we also transport art internationally, serving art business professionals and private collectors alike. However, what makes our team unique is our love and passion for art. We enjoy visiting art museums and galleries, and we are always ready to recommend the best of them. For example, it is impossible not to write about DTR Modern Galleries, a well-established gallery offering high-end art!
DTR Modern Galleries
With beautiful gallery spaces in New York, Boston, Washington, D.C., and Palm Beach, DTR Modern Galleries is one of the largest and most notable fine art galleries on the East Coast of the United States. Besides, DTR Modern Galleries has long been among the leaders in the art market due to its significant selection of high-end art from many important private collections. These include works by such prominent modern and contemporary artists as Pablo Picasso, Henri Matisse, Roy Lichtenstein, Salvador Dali, Fernando Botero, Damien Hirst, Jean-Michel Basquiat, and many others. DTR Modern Galleries is, without a doubt, a go-to place for both serious connoisseurs and new enthusiasts. Very recommended by Fine Art Shippers, your reliable nationwide shipping company!