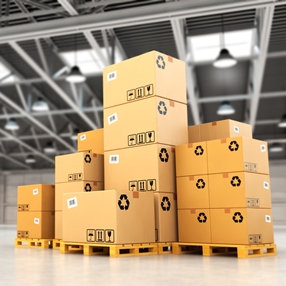 Whether you are shipping your precious cargo by sea, air, or land, it is crucial to select the right freight service, both economy and express, which is perfectly tailored to all your needs. This is especially important if you are moving heavy equipment or any other oversized items that are very hard to handle. The same applies to shipping objects that are highly valuable and fragile, like oil paintings, sculptures, antique furniture pieces, and musical instruments. In such a case, you need not just any freight service but rather professional fine art shipping services from a reliable company with extensive experience in domestic and international transportation of valuables and collectibles. The good news is that, at Fine Art Shippers, we can provide you with the best shipping solution to any need, be it shipping big packages and oversized cargo or moving your priceless art collection.
Fine Art Shippers is a full-service logistics company, with offices in New York City and London. Besides, we have a wide network of trustworthy partners around the world, which allows us to offer high-quality fine art shipping and freight services both domestically and internationally.
Domestic freight service
Whatever your shipping needs, our team is sure to find the most reliable and cost-effective method for transporting your shipment throughout the United States or the United Kingdom. For example, if you are looking for the fastest way to deliver your cargo, we will offer you a professional domestic air freight service. On the other hand, if you want the most economical form of transport, we can always ship your cargo by our fully-equipped trucks or rail, depending on your requirements.
International freight service
At Fine Art Shippers, we are experts in shipping items of any size and weight across the globe. Moreover, this applies to both highly valuable art pieces, including large sculptures and antique statues, and non-art objects of any type, such as heavy equipment, appliances, and vehicles. Besides, our warehouses are located in convenient proximity to the largest airports and seaports, making our sea and air freight service the best choice if you are looking for the urgent international shipping help.
In other words, Fine Art Shippers offers a complete line of air, sea, and ground shipping services to meet any need and speed. Plus, each of them is very competitively priced, which can be easily verified right on this website. Just request a free quote and find out how Fine Art Shippers can save you money while solving your freight shipping problem!