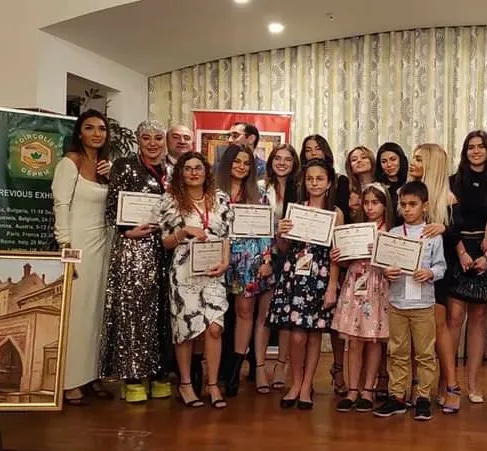 Art Dirchelish is an Azerbaijani non-governmental organization dedicated to supporting young people with disabilities, promoting cultural diplomacy through art. It has held numerous exhibitions and events in Azerbaijan and across the world, showcasing the work of young artists and fostering cultural exchange. Fine Art Shippers spoke with Art Dirchelish Islam Bakhshaliyev about its mission, challenges, and the difference they make. 
Dirchelish: Helping Youth through Art and Cultural Exchange
Can you give us an overview of Art Dirchelish and its mission?
Islam Bakhshaliyev: Art Dirchelish was established within the "Dirchelish" (Revival) Youth Social-Psychological Rehabilitation Center, an NGO which has been functioning since 1999. The organization serves young people with disabilities, those from disadvantaged families, and those living in underdeveloped areas in Azerbaijan and beyond. It has received funding from various national and international donors, including the Council of Europe's European Youth Foundation and the US Embassy in Azerbaijan's Democracy Commission. We have implemented more than 100 projects and have taken measures to raise awareness of the challenges faced by disadvantaged youth through media coverage and cultural events such as conferences, round-table discussions, and painting exhibitions. Young members of our NGO have participated in seminars and training sessions at the European Youth Centers in Strasbourg, Budapest, and Reykjavik. In 2010, due to restrictions on international donor organizations in Azerbaijan, our primary focus shifted to cultural projects, and that's how Art Dirchelish came about. It aims to bring young people with a passion for creativity together through art therapy and support their integration into society.
What is the role of art in promoting social-psychological rehabilitation and how Art Dirchelish leverages this idea?
Art Dirchelish uses cultural events to promote our views on important issues like democracy, human rights, domestic violence, and integration into Europe and America through art. We also help young people in Azerbaijan who are struggling to find jobs and integrate into society by offering art therapy. The therapy calms their nerves and boosts their confidence, and many of these young artists are able to sell their work after participating in exhibitions.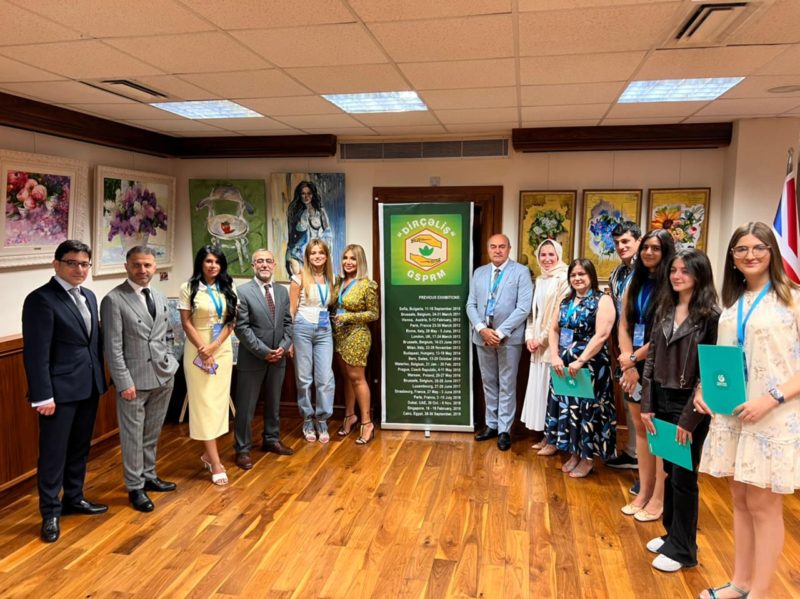 Please tell us about some of the most successful projects that Art Dirchelish has organized over the years.
Since 2010, Art Dirchelish has hosted twenty-three art exhibitions around the world. These exhibitions have showcased the works of 387 young artists, with a total of 1829 pieces on display. Due to the large number of exhibitions and displayed artworks – all funded by contributions from civil society – Art Dirchelish is a candidate to enter the Guinness Book of Records.
Some memorable projects organized by Art Dirchelish include: a tribute to the victims of the Japanese earthquake held at the BrenArt gallery in Brussels in 2011; an exhibition held at the famous Paul Clee Center in Bern in 2014; An exhibition held in the building of the Council of Europe in Strasbourg in 2018, which was attended by the Secretary General of the Council of Europe. Our most recent event, "The Art of Diplomacy: Art for Peace," was held in December 2022 in Miami, Florida to commemorate the 30th anniversary of the establishment of diplomatic relations between Azerbaijan and America. 
Could you tell us about the "The Art of Diplomacy: Art for Peace" project? What was its concept and mission?
It was held at the Miami Beach Women's Club and featured 76 paintings by 19 young artists. For the past several years, we have been promoting cultural exchange through our exhibitions under the title "The Art of Diplomacy: Peace through Culture." We believe that cultural diplomacy is crucial for promoting understanding between people. We bring together young artists from different countries and hold exhibitions and discussions. Our events aim to show the importance of cultural dialogue and how it can shape the worldview of young people. This is a great opportunity for Azerbaijani youth to learn from their peers and gain a better understanding of the world.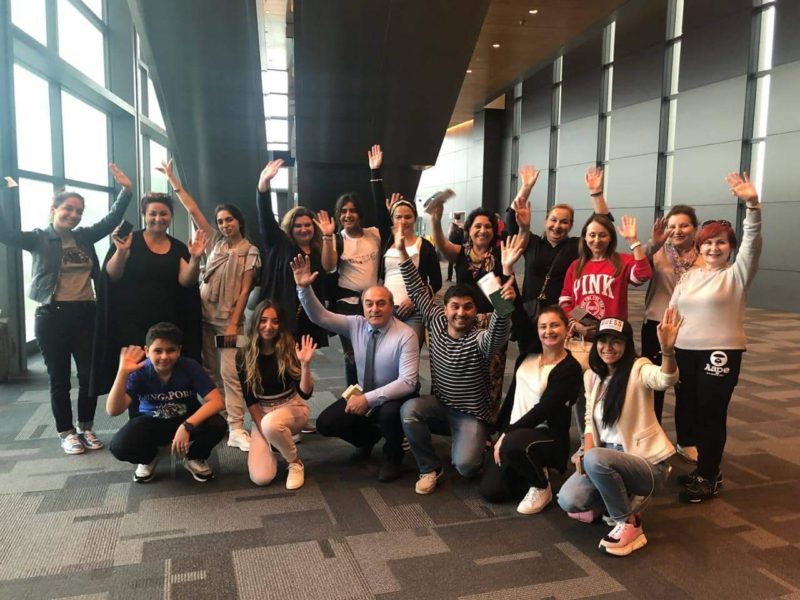 You are going to hold another exhibition "The Art of Diplomacy" in New York City in July 2023. How will it be difference from the last year's project?
The exhibition will showcase the works of new and talented artists, including young people with disabilities. Through this project, we aim to promote the idea that everyone deserves equal treatment and should not be discriminated against. Physical disability should not be a hindrance as long as the person is not mentally disabled. The show will take place in New York City, the very heart of America. Our young artists will create sketches during their time in New York, and upon their return to Baku, we will host a follow-up exhibition titled "Through the Eyes of New York Artists." My dream is to hold this exhibition in the United Nations building in New York. I have sent numerous letters to the Azerbaijan Representative at the UN, but regretfully, I have yet to receive a response.
What are some of the challenges that Art Dirchelish faces in fulfilling its mission?
One of the main challenges is the financial issue. We don't receive any support from government agencies and rely solely on self-generated funding, which is made possible by the trust and support of the public who believe in our hard work.
How does your organization measure its success and impact on the communities it serves?
Since 1999, we have been working tirelessly and devotedly, but we are still not officially registered with the state. However, we believe that this is not the essential factor for working on social problems in society. What matters is having a genuine desire to make a difference. Although being registered would allow us to do more, we don't let that hold us back. In May 2018, when I held an exhibition at the Council of Europe, I spoke with Secretary General Mr. Jagland. I said, "Our NGO has been a member of the Youth Directorate of the Council of Europe since 2006, and we have closely collaborated on projects addressing drug addiction, early marriages, domestic violence, and ethnic groups. After twelve years, I was finally able to speak at the magnificent Council of Europe building. And that is the prove that we have the same values and must work together towards solving social problems, even without personally knowing each other." I believe It's our duty to promote these values to our youth.
Photo courtesy of Art Dirchelish