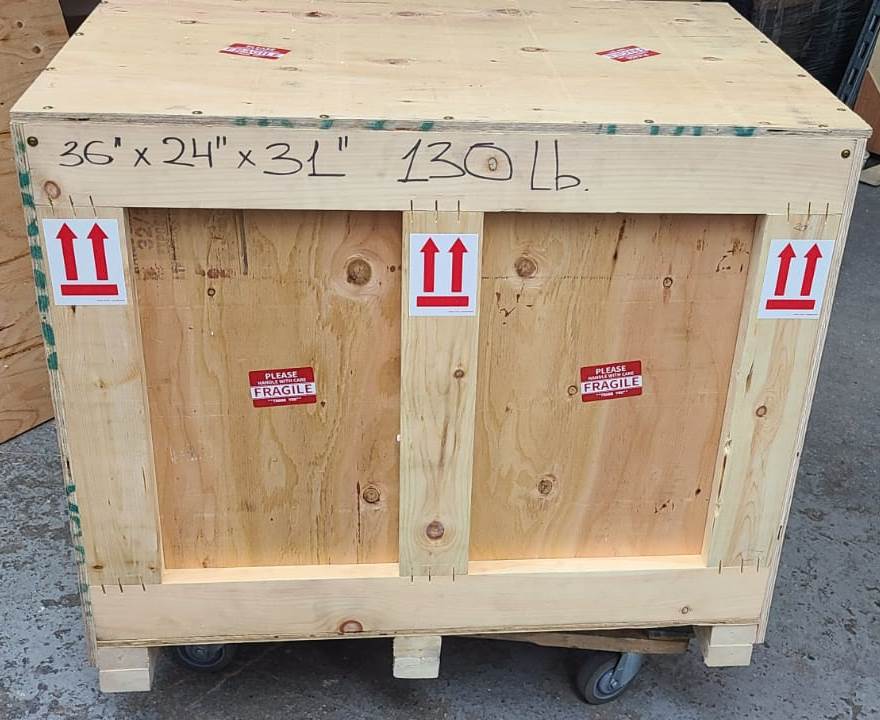 Fine Art Shippers offers a variety of packaging solutions for all kinds of art. We are proud to provide bespoke services to our clients, no matter their requirements and needs. One of our most high-demanded services is custom art crating. Our crates are chosen by many institutions and private collectors because they are arguably the best packaging option you can get. But what makes them so good? Let us tell you why our clients love our custom art crates and why you will love them too.
Custom Art Crates Built by Fine Art Shippers
One of the main features of Fine Art Shippers' custom art crates is that they are made to fit artworks perfectly. It does not matter if you are shipping an oddly shaped sculpture or a canvas painting. Our expert team will construct a crate specifically for your item, taking into account its size, shape, and shipping requirements. Depending on the value and fragility of the piece, we can also increase the security of the crate and provide museum-level protection.
Art crates made from cheap or weak materials present a great danger to art collectors. It is crucial to make sure that a shipping crate can withstand any issues that might occur during transit, starting from vibrations from bumpy roads and ending with harsh weather conditions. We make our custom art crates from the best materials that have proven to be the most durable and reliable out of all. Besides, our crates do not add too much weight to the package, and they are sturdy enough to stay in perfect condition even during long-distance international transit.
One of the pleasant bonuses Fine Art Shippers provides is an on-site crating service. If you are worried about your precious possessions being transported to the warehouse uncrated, we will come to your place and build a shipping crate under your supervision. This option is especially useful if you are shipping an extremely fragile or antique piece and want to avoid moving it as much as possible.
Thanks to our many years of experience, we know exactly what a perfect art crate is. Contact Fine Art Shippers to get a custom crate that will protect your artwork during transit.