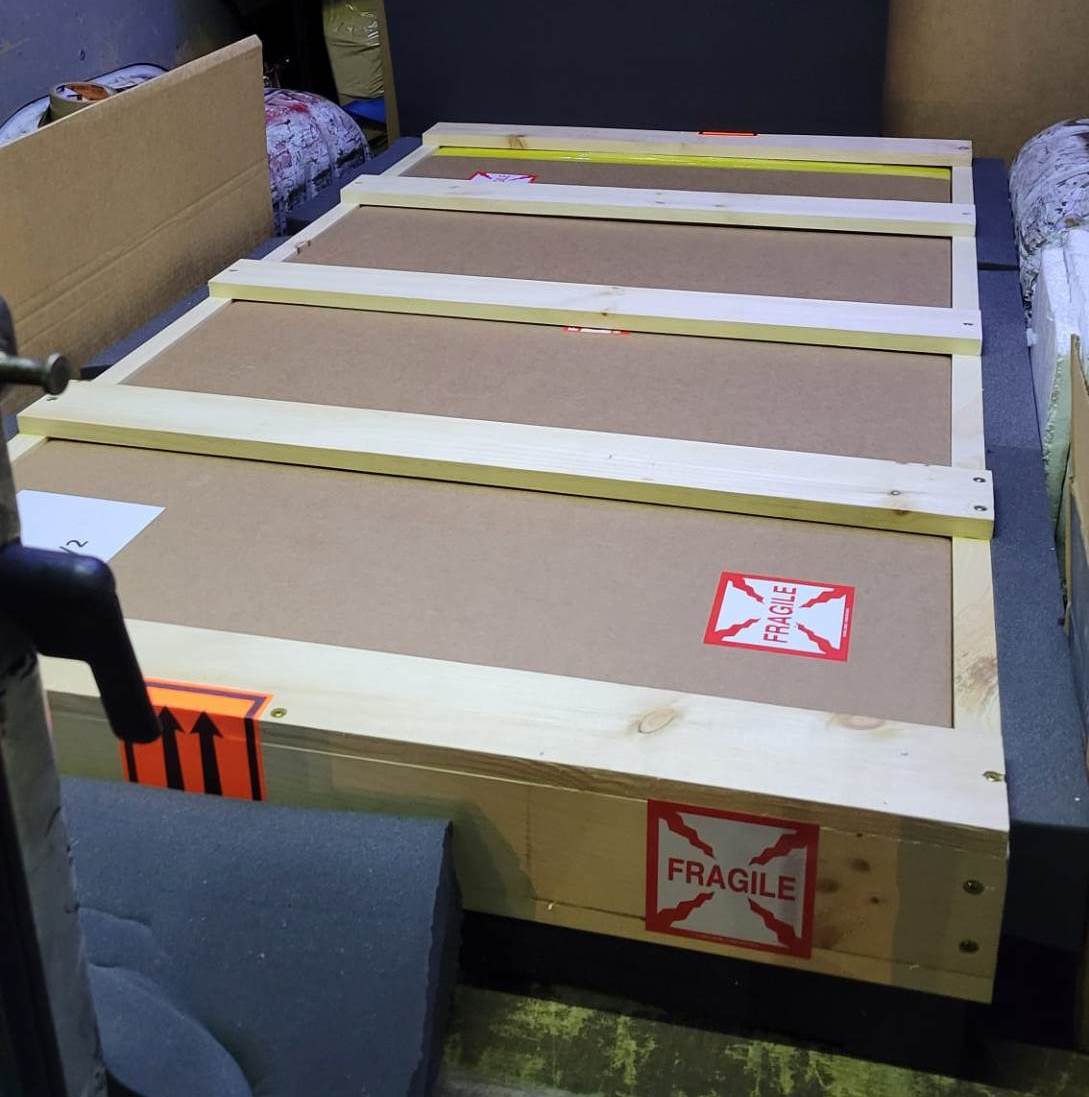 Art shipping crates are a highly effective and eco-friendly way to protect fragile items during transportation. While some artworks can be shipped in cardboard boxes, others require top-notch protection in the form of wooden crates. Every art piece is unique. Our professional carpenters take an individual approach to crating artwork for shipping. Fine Art Shippers pays attention to every single detail in order to build fully custom crates of any complexity.
Crating Artwork for Shipping with Our Art Shuttle
Building a crate is a multi-step task comprising a lot of tiny yet significant nuisances that an art shipping company needs to consider. Recently, for example, we had a chance to ship a neon artwork from New York to Miami. It is needless to say that such delicate art should be protected following the highest logistics standards. Thanks to our professional efficient management, the item was delivered without any damage and delay to a client's location.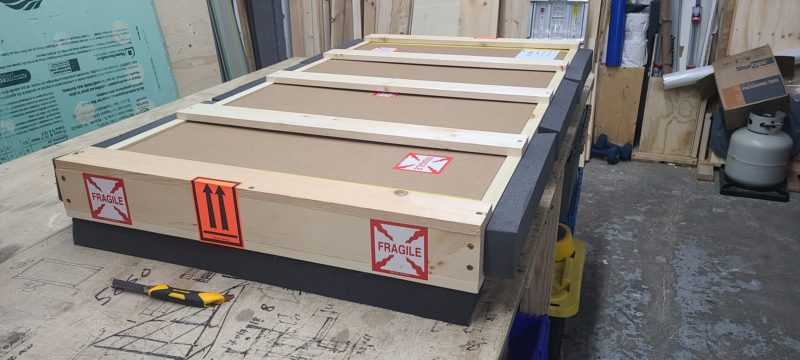 People often mistakenly believe that crating artwork for shipping is only necessary when it comes to international transportation. While this is true that air & sea art transportation obliges shippers to crate artworks, the whole statement is but misleading. Art shipping crates offer art dealers, art collectors, and artists a greater safety and protection of their freight. Whether you want to deliver delicate art to a neighboring town or another part of the country, art crating services would always be a suitable option. Everything that matters is how necessary this service is for you. In case you have a special shipment, valuable relic, or pricey artwork, going for a shipping crate might well be a good idea.
If you need durable art crates, along with affordable and safe art shipping help, consider comprehensive art services by Fine Art Shippers. Crating artwork for shipping is the job to which we dedicate all our enthusiasm and professionalism. With us, your art is in safe hands!