Why does art exist? Why are people as species so attached to the aesthetics and beauty of a brushstroke or a drop of paint? These are the eternal questions that every person should answer individually. But who would dare to argue that a piece of fine art is a quintessence of cordial harmony that every one of us wants to preserve and foster for our wellbeing? Art as a wonderful form of escapism is an enriching philosophy behind the art by Claire Woolhead. Let's take a look at the vivid and playful world created by the contemporary British artist.
The Ups and Downs of the Claire's Career
The painter's pathway is a captivating storyline with its own ups and downs that Claire Woolhead successfully dealt with. Her professional art career started in 2015 when she was trained to do classic restoration and custom paintwork for motorbikes and cars. In 2018, the talented contemporary artist decided to start her own business called "72 Customs." As she said, it was that very business where her knowledge and use of paints grew from.
Unfortunately, a huge fire broke out in the workshop, which caused irreparable damage to the unit. Despite the difficulties of starting everything from a clean slate, Claire Woolhead didn't give up and pursued what she loved doing most – art. As of today, she has successfully developed her art business from scratch and now creates works highly demanded by many art galleries.
Claire Woolhead: Art As a Wonderful Form of Escapism
Claire Woolhead calls art a wonderful form of escapism because it is what makes her free when she is wholeheartedly engaged in the process. Making people happy and making this world a brighter place is one of the missions that the artist pursues. And from what a viewer can see, she is carrying out this mission rather successfully. In her art, she applies a variety of custom automotive paints, such as xirallics, metallics, candy, pearlescent, etc., on thin sheet steel metal. The UV-resistant paints harmonically build the composition of her paintings famous for their vivid colors and depth. All this makes Claire's art an example of an unparalleled medium with great potential.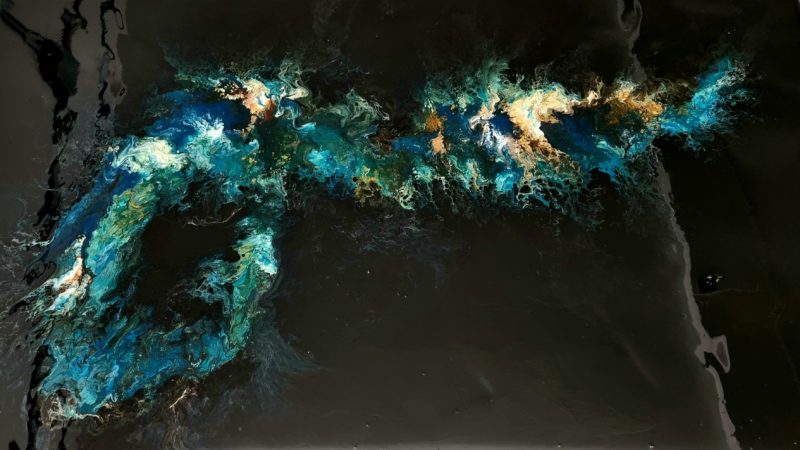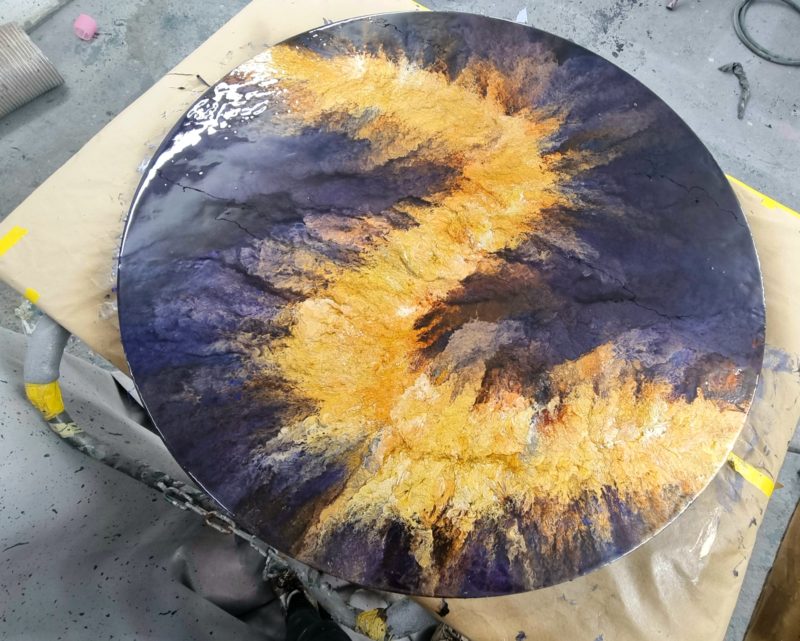 Fine Art Shippers is excited for Claire Woolhead and wishes her good luck on her new adventure. With her works, the artist proves that art is a well of life and harmony that can help people find their own happiness deep in their hearts.
Photo courtesy of Claire Woolhead