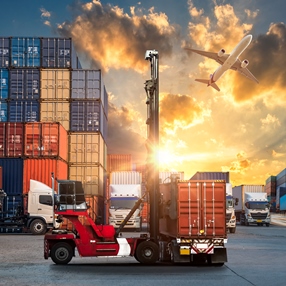 Whether you are shipping a large and valuable painting to the international exhibition or moving a stainless steel sculpture to your new home, you need to hire a professional art shipping company for this job. At Fine Art Shippers, we can provide you with absolutely any services related to handling, packing, and shipping fine art, from picking up artwork from the indicated location to white glove art courier delivery to its final destination. However, did you know that Fine Art Shippers can actually ship any items, not necessarily art and antiques? Moreover, we are a registered freight forwarder, with all the required licenses and certificates to organize shipments of any kind, which means that you can rely on our team to ship literally everything, from home appliances and electronics to heavy equipment and vehicles.
There are many reasons to choose Fine Art Shippers as your reliable freight forwarder, starting from our many years of experience to an extensive network of trustworthy partners all over the world. Plus, we provide all our shipping services at very competitive rates, making our company the number one choice for many. You can easily verify this by requesting a free quote right on this website, or you can simply contact our team to discuss all the nuances of your shipment directly.
What can we do for you?
As a professional freight forwarder, Fine Art Shippers offers a full range of national and international shipping services. These include:
shipping your cargo by any means (road, rail, sea, and air);
customs clearance and documentation help;
consolidated shipments to reduce the freight shipping cost;
full-service pick-up and delivery to any destination worldwide;
direct booking of any flights and/or shipping lines;
negotiating freight rates with carriers;
shipping and cargo insurance;
temporary and long-term storage for items of any type;
professional packing and custom crating;
individual shipping solutions based on the client's needs and requirements.
This list of freight services is certainly not exhaustive, so feel free to contact our team with any question or problem you have. Fine Art Shippers is an experienced freight forwarder, and we are always ready to provide our clients with innovative yet cost-effective solutions to meet any need. So whether it comes to shipping a collection of valuable paintings, or you need to transport your car from the United States to Europe, we are your best and most affordable option!