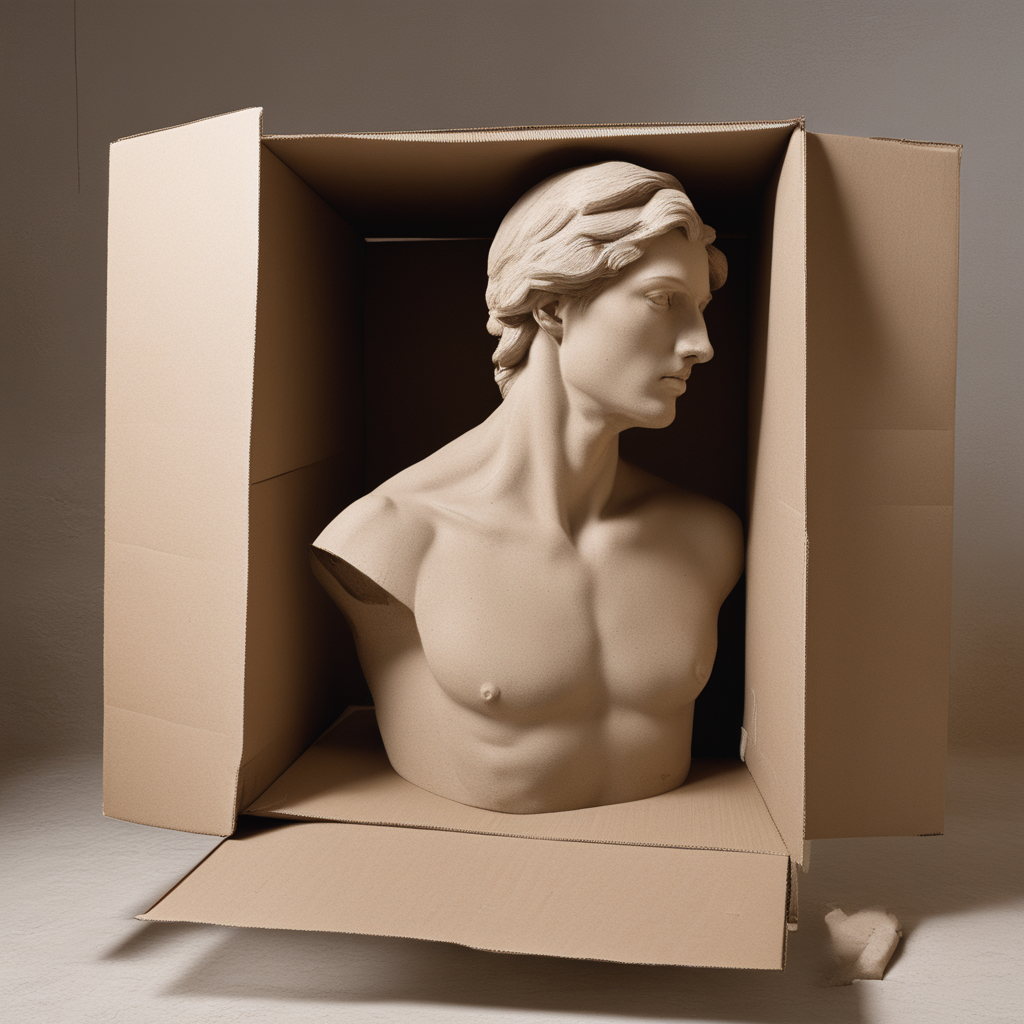 Moving a sculpture is one of the most challenging tasks even for professional art handlers. Relocating a massive or heavy sculpture requires special equipment and a skilled team. Besides, many sculptures are susceptible to damage due to the fragility of the material or their antique condition. Even those items made of sturdy materials, such as stone or bronze, may have details that are susceptible to damage. 
Moving a Sculpture: What to Consider
Fine Art Shippers has extensive experience shipping and installing sculptures of almost any size, weight, material, or age. Here are a few things we usually keep in mind when moving a sculpture.
1. Disassemble everything possible
Not all sculptures look like classical figures of Olympic gods carved from a single piece of marble. Many contemporary art objects or installations are irregular in shape. Sometimes, they are made up of several pieces of different materials – and that is still a sculpture. A golden rule when transporting such items is to disassemble each possible part of them and to pack them separately. That's how they will arrive at their destination safely.
2. Pack properly
There are two ways to pack a sculpture: soft packing and custom crating. The first option, which includes several layers of protective soft materials such as bubble wrap and cardboard, is suitable for domestic shipping by land. It is usually applied to objects with relatively regular shapes and standard dimensions. For fragile sculptures with irregular shapes, it is better to use a custom crate made out of wood or plywood. The same applies to international shipping of sculptures by air or sea. In this case, only a shipping crate guarantees the safe arrival of the artwork.
3. Don't work alone
Even the most skilled art handlers are powerless when it comes to packing and moving a sculpture, which is massive or heavy. Even when moving smaller yet heavy items, it is always good to have someone nearby to assist you.
If you are interested in safe and secure sculpture moving services, don't hesitate to contact Fine Art Shippers using a free quote form on our website or call our team directly at (917) 658-5075.