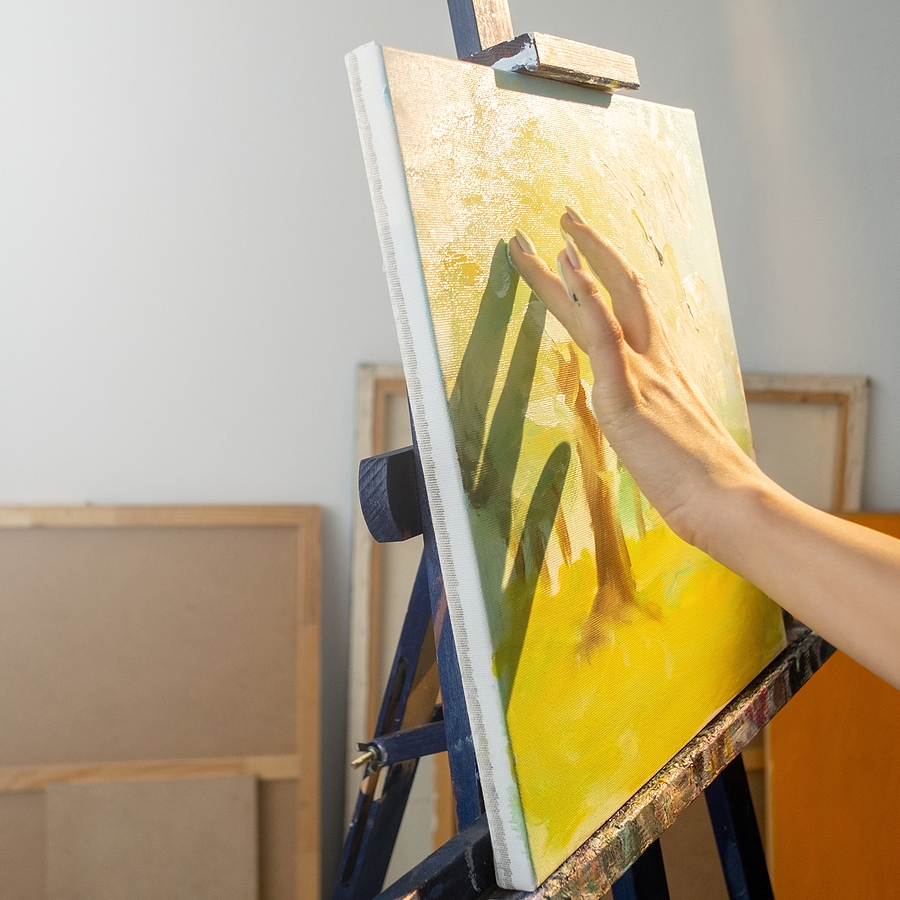 No one wants his or her canvas art investment to be ruined during the moving or storing process. Thereby, no matter whether you have framed or unframed canvas art pieces, it is highly important to keep your possessions safe. For instance, the process of properly storing canvas art should include special art storage environments, materials, and certainly the right art handling methods. Only in such a case, you won't have to worry about scratches damaging your precious art collection, not to mention mildew and mold. So here are some valuable tips that will help you protect canvases for storage:
Handle only one canvas art piece at a time. The fact is that if you carry several paintings from one place to another at once, the frames and canvases may scratch each other. Therefore, handle only one canvas art piece at a time, even if it takes a little longer than you would like it to be.
Always use light cotton gloves and acid-free paper. Acid-free paper is required for exposed paintings. It is used as a layer between the canvas and a cotton dust cover. As for the cotton gloves, you should wear them every time you handle any of your canvas art pieces as oils from your fingers may smudge the paintings and damage the glass as well.
Eliminate the sunlight. Keep your canvas art collection in a dark room without windows. If it is not possible, board up the windows and make sure that the sunlight won't enter. The fact is that sunlight is among the greatest enemies of canvases. It damages the paint and breaks down the canvas fibers. So if you do not want your art collection to be ruined, eliminate the sunlight.
Store canvas art pieces upright. The best option is to use special canvas racks that hold paintings separately in upright slots. This is crucial for long-term art storage. However, if it comes to temporary storage, then you may store paintings stacked between padding or flat on their backs. Please note that it works only for a short period of time as canvases tend to sag.
Store you art collection in a climate controlled facility. Store your canvas prints and paintings in a humidity- and climate-controlled unit where temperature and moisture are kept at a constant level. This is of paramount importance as too cold, too hot, too damp, or too dry air may deteriorate your canvas art collection.
At Fine Art Shippers, we offer affordable art storage services in a climate-controlled and, what is also very important, secure warehouse completely covered with our umbrella insurance. Being a professional shipping company, we also use a fully automated fire sprinkler system that guarantees full protection for any of your fine art pieces. Please contact us for any further information.