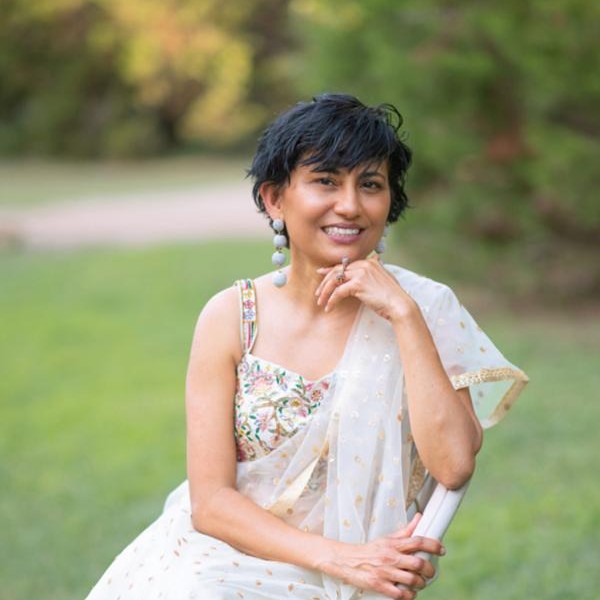 Ishita Biswas is a collector, an art patron, and the founder of the upcoming online gallery, Brown Monarch, which is in the final stages before its launch. Fine Art Shippers recently had the opportunity to speak with her about her passion for art, her motivation to support artists, and her vision for the future of the art platform. 
Brown Monarch: A Community of Artists and Collectors
What is your personal and professional background?  What motivated you to start a gallery at this point in time?
Ishita Biswas: I grew up in India and have been living in the United States for nearly thirty years. During the day, I work as an IT architect, designing blueprints for software development. Despite my professional background, I have always had a passion for art. My husband and I share a strong desire to support artists worldwide who may not have the resources to showcase their work. Over the years, we have converted a part of our home into an art gallery, where we feature the works of Indian artist Ved Prakash.
This experience has motivated me to expand our support to other artists and create an online art gallery. The name – "Brown Monarch" – was inspired by a butterfly that followed me everywhere after my mother's passing three and a half years ago, and I believe it was her spirit. I plan to launch the website with three exceptional artists: Paul Lindholm from Kansas City, Udi Peled from Berkeley, and Adar Parnass from Tel Aviv. Each of these artists has a unique style and creates high-quality art.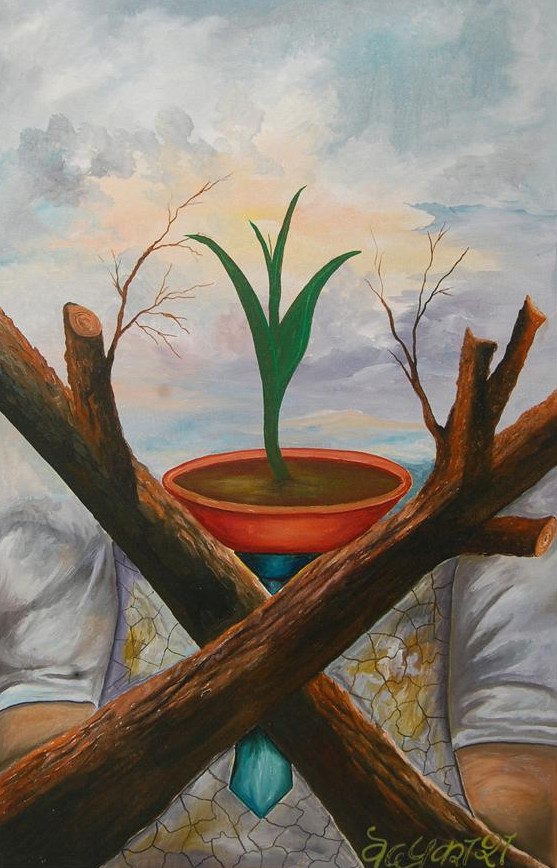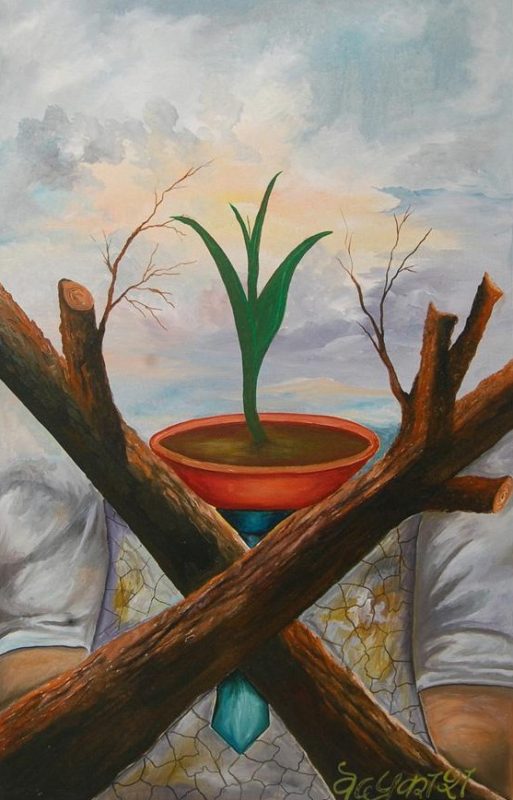 Why did you choose to work with these artists? 
Let me give you an example. Paul Lindholm has been one of my favorite artists for many years. One of his most intriguing projects involved living in a glass house together with his wife and wearing matching (twin) clothes, with the aim of exploring human vulnerability. Later, he moved to Kansas City and purchased a farm, where he continued his performance-based artistic practice. There, he observed life and created artwork inspired by his surroundings, depicting animals and other natural elements. Paul works with various mediums, including oil on board and acrylic, but the style that has captured my attention is his pixelated art. He paints tiny dots with precision, giving the impression of a screen print. I think that gives an idea of the type of art and artists I am attracted to. 
Please tell us more about your home collection. 
Our home art gallery may not be as extensive as a museum or professional gallery, but it's still significant for a private collection and includes around one hundred paintings, which we often rotate on the walls. During gatherings, we serve dinner, wine, and cheese while giving our friends a tour of our collection. The artist's message is simple yet profound. For example, one painting portrays an old man carrying a large bag on his back, signifying the burden of age. The man's lion tail is erect, representing his ego, which refuses to give up. This is a metaphor for people holding on to their youth, despite the inevitability of time. I have not included his artwork in the initial launch as I am trying to keep things simple. But I plan to feature his art later.
How do you see Brown Monarch's target audience and how do you intend to grow your gallery and promote your artists? 
My goal is to unite a vibrant community of artists and art enthusiasts on one platform. I have devised a comprehensive promotional strategy with the help of a specialized company that will assist me in creating a strong social media presence and driving traffic to my website. Moreover, I have included a communication tool on the website, which will enable potential buyers to obtain comprehensive information about the artist and the artwork that interest them.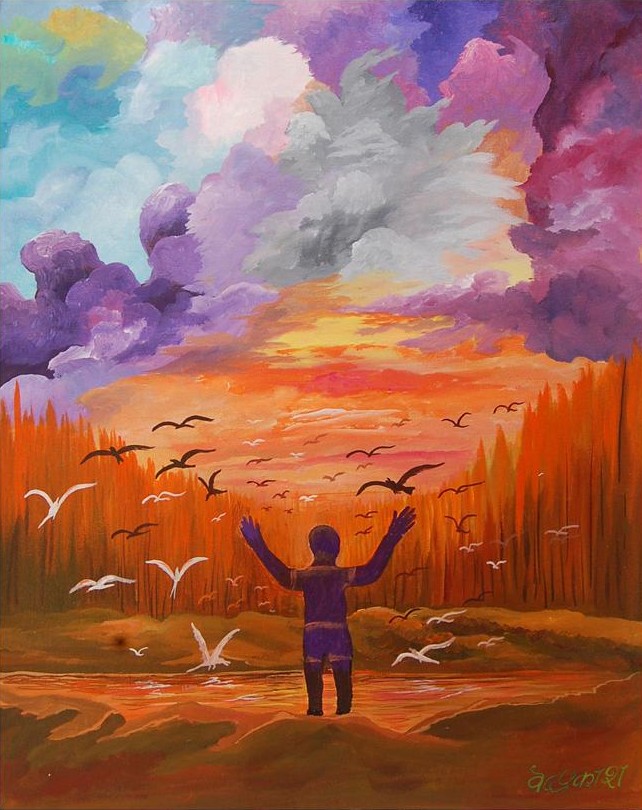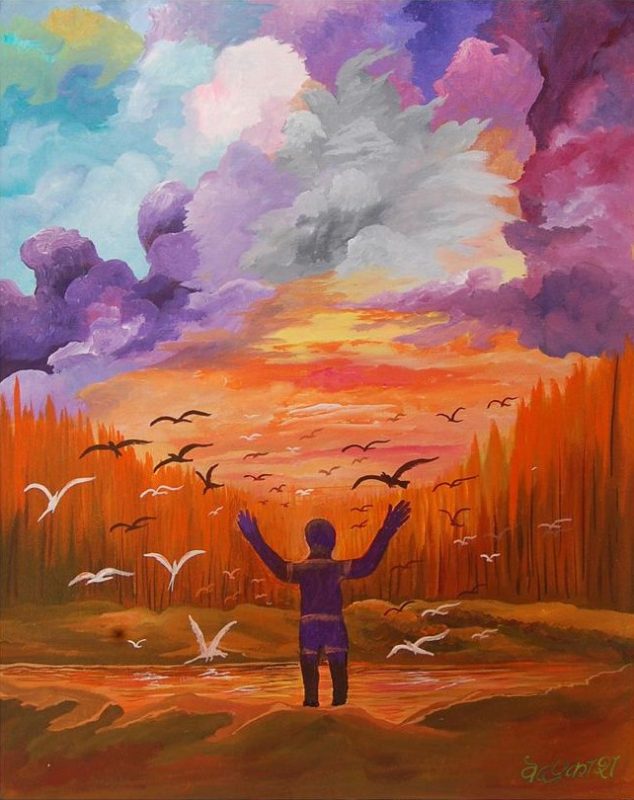 What is the price range for the artwork you are going to display?
I leave it up to the artists to decide the price of each artwork, and my current price range is between $500 to $5,000. For the initial launch, I plan to include shipping costs in the artwork's price.  I want to ensure that artworks are handled with care and delivered to the buyer in the same condition as if they left the artist's studio, without any damage during the shipping process.
Do you plan to work with artists globally? 
While I am currently limiting the website's reach to the mainland USA, my ultimate goal is to establish a global online art gallery. I am already in touch with artists from all over the world interested in participating and have created a dedicated webpage for them to submit their works. In the future, I plan to expand the website's reach to potential buyers from other states and countries, starting with Alaska and Hawaii, followed by Canada. I will be implementing these changes in phases and monitor their effectiveness before proceeding further.
Photo courtesy of Brown Monarch
Images: paintings by Ved Prakash