Given the peculiarities of our job, Fine Art Shippers has the chance to visit different areas and places in the US. For example, recently, we visited LaGuardia Airport in New York City. At first sight, there is nothing special about overcrowded places like that, but there are airports that can compete even with contemporary art galleries and museums. LaGuardia Airport is one of them. You should take a look at breathtaking public art at Terminal B of the airport and visit this place by yourself.
Breathtaking Public Art at Terminal B of LaGuardia Airport
LaGuardia Airport is a civil airport in Queens, New York. It was established in 1929 to provide airline services to domestic and limited international destinations. The airport consists of several terminals, but you should pay particular attention to Terminal B, which recently went through redevelopment.
Terminal B features a wide spectrum of incredible public art that visitors can explore for hours. Transformation of the terminal became possible thanks to the joint efforts of LaGuardia Gateway Partners and the non-profit organization Public Art Fund. Innovative art installations can be found in every renewed section of Terminal B, including gate areas, departure halls, dining and shopping rooms.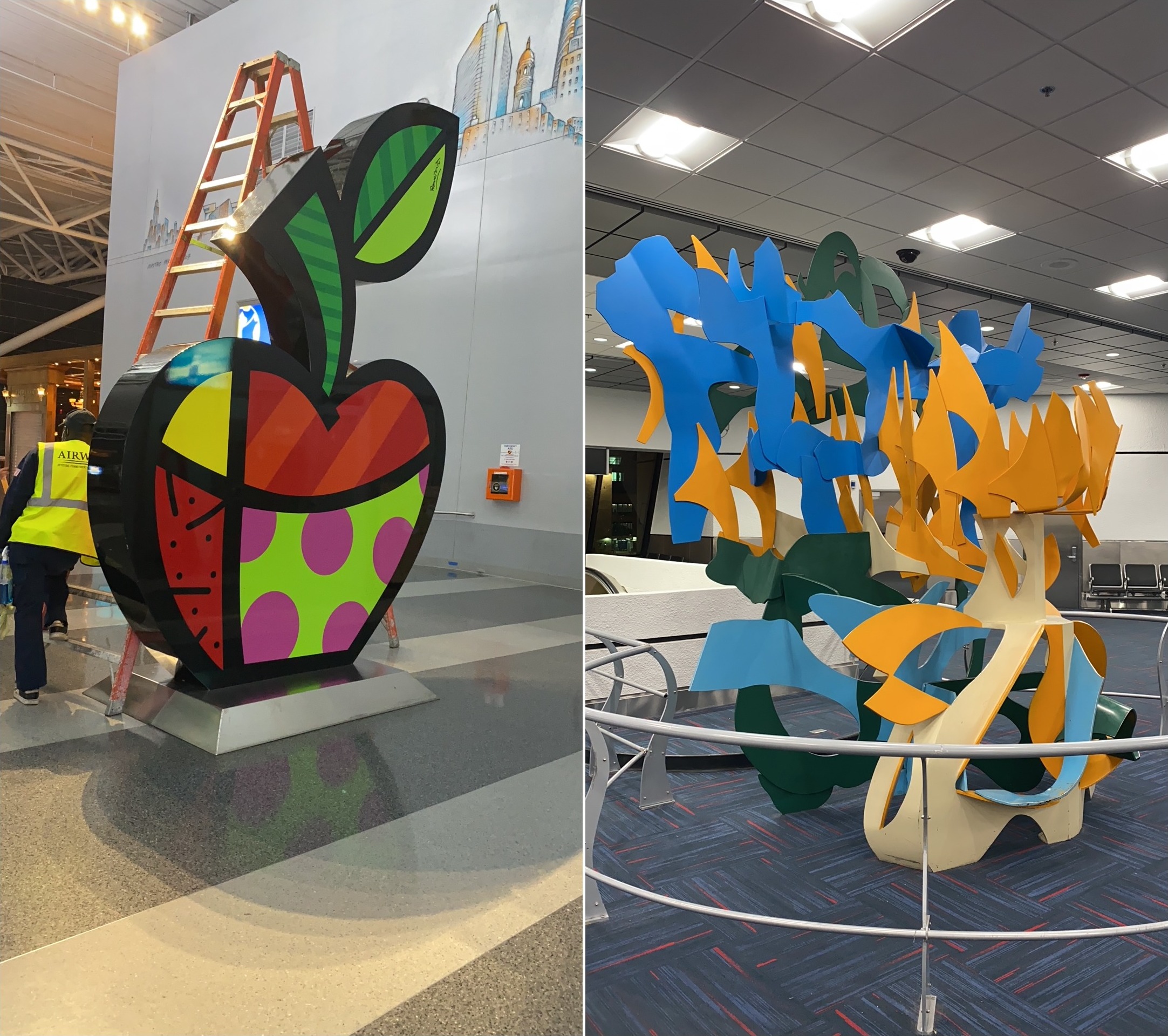 The idea of art integration into an airport wasn't about aesthetics only. It was also meant to commission four world-leading artists, including Sabine Hornig, Jeppe Hein, Sarah Sze, and Laura Owens. Besides, if you decide to wander the halls of Terminal B, you will be able to see the big and colorful installation called "The Big Apple" by the Brazilian artist Romero Britto. There are many more public art installations that you can see with your own eyes within the venue.
Fine Art Shippers is so thrilled to have had a chance to visit LaGuardia Airport and enjoy the beauty of airport art. We recommend that everyone pays a visit to the Terminal B of LaGuardia Airport in New York City. It's definitely worth visiting!