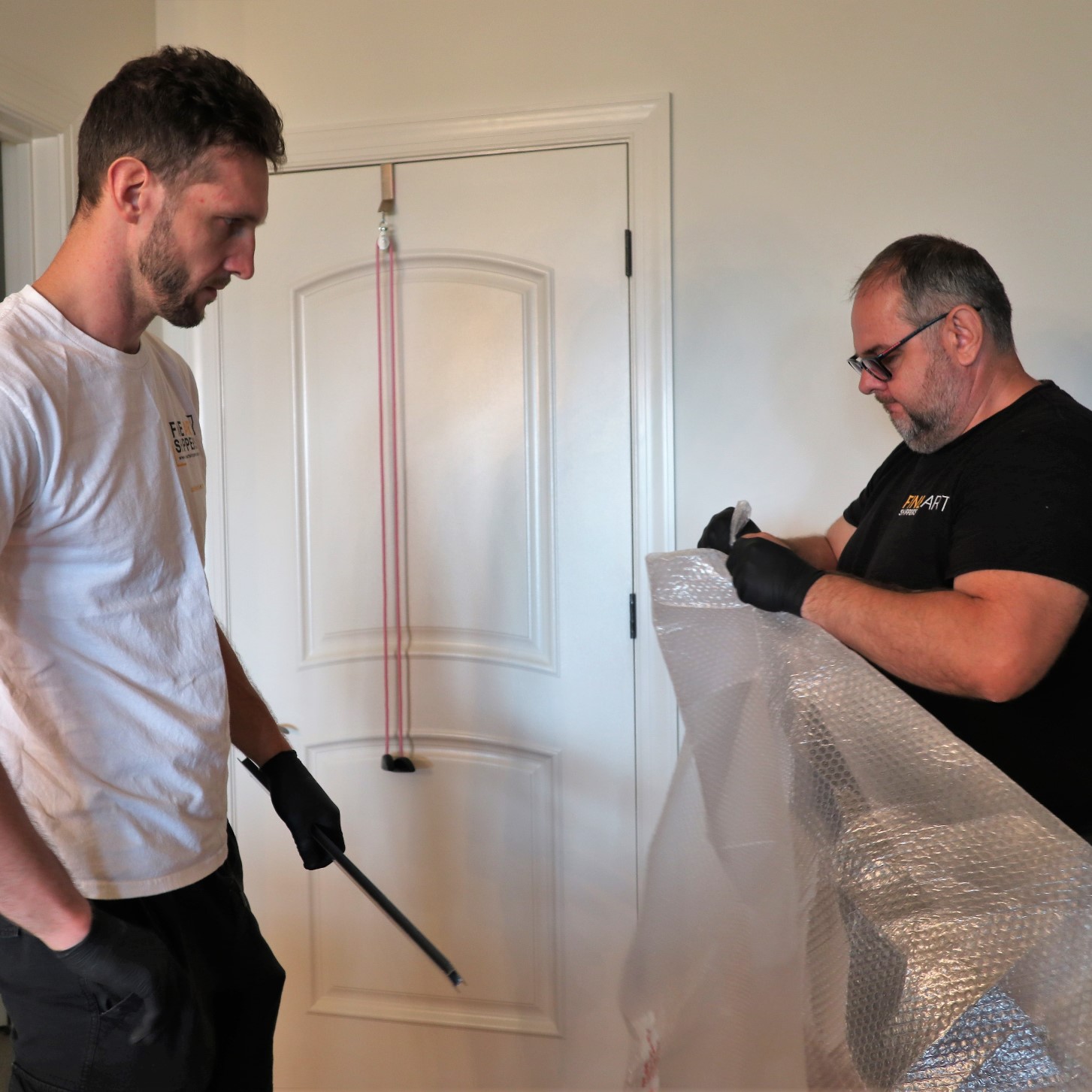 Millions of people move their valuable artworks across the globe, at least, once in a lifetime. Whether it's a relocation to a new dwelling or an object's transfer to the international fair, your art objects require proper care and handling throughout the process of transit, so regular shipping won't do. You definitely need the specialized services of art shippers, and here is why.
Risks Associated with DIY Packing and Shipping
Art owners who want to save money or simply underestimate the risks associated with using regular transportation companies for shipping delicate art are at a high risk of having their property irreparably damaged. Conventional shipping services are not meant for fine art transportation, as their trucks aren't equipped with proper stabilization and climate control equipment, and shippers rarely have adequate training on handling delicate, fragile, and exclusive objects.
Another risk you may come across is an insurance company's refusal to issue an insurance policy for an improperly packaged and shipped art object. Insurance brokers check all these aspects of fine art handling to avoid unreasonable insurance payments for situations resulting from the owner's recklessness. Thus, you shouldn't count on fair compensation for your financial damage if you handle your art objects improperly and stick to DIY solutions that don't provide comprehensive protection.
How Do Art Shippers Change the Equation?
An optimal solution for having your artwork fully secured during transportation is to hire experienced art shippers. Working with professionals gives you a unique opportunity to enjoy the following service benefits.
Expertise and training in handling fragile items and fine art.
Knowledge of customized packaging options for various artworks and use of top-quality, acid-free materials for this process.
Transportation of properly packaged artworks in temperature- or climate-controlled vehicles.
Compliance with security measures in transit, such as security seals and GPS tracking.
Advice on insurance policy coverage and assistance with getting your art objects insured before transportation.
A good command of domestic and international shipping regulations and documentation.
Availability of white glove services for extra-delicate objects that require special handling during packing, unpacking, and installation.
A full, cross-functional team of professionals, delivering meticulous services.
These are the reasons that make private collectors, artists, museums, galleries, and auctions choose specialized service providers instead of opting for self-organized or conventional shipping methods. This way, qualified and experienced art shippers can determine the type of your fine art object, its materials, dimensions, and condition before selecting the customized packaging method and handling the object securely throughout the transit.