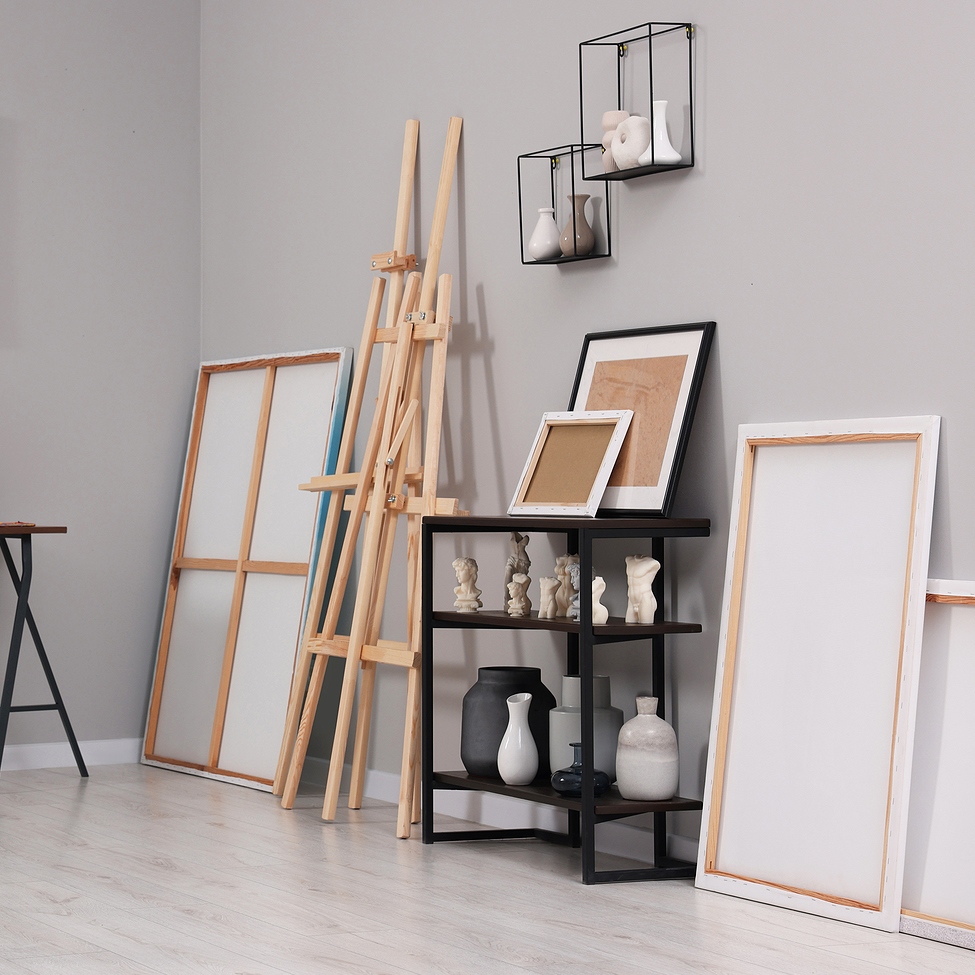 Proper art storage is part and parcel of the careful handling process for your belongings. You may need to put the art objects away while your house is undergoing reconstruction or awaits relocation. In any of these cases, you will need to take care of the correct storage conditions to minimize risks for art damage. In most cases, you will have two options: organizing a storage room at home or placing your assets into third-party storage. Let's look at options you may consider when seeking the best way to store canvas paintings.
Best Way to Store Canvas Paintings at Home
If you've decided to organize storage for your canvas paintings at home, make sure to organize an optimal environment for their safe stay in the chosen location. Paintings are delicate and can deteriorate with time if proper air humidity and temperature conditions are violated. Here is the best way to store canvas paintings at home and the parameters you should monitor in the process.
Packaging. All stored art pieces should be properly packaged, with their surfaces covered with non-adhesive materials like archival tissue paper or glassine paper. This way, you will protect them from moisture and dust.
Darkness. It's vital to store canvas paintings in the rooms without direct sunlight exposure. Light can spoil the paintings pretty quickly, causing the colors to fade out or crack.
Climate control. Paintings can survive in an intact condition if you keep the air temperature and humidity stable. Check the professional guidelines for fine art storage and equip your room with an air control indicator.
Proper placement. It's much safer to store paintings vertically on a flat, paper- or wood-covered surface.
Sending your fine art to an external storage facility generally entails the same requirements, with the only exception: it will be the fine art handling company that takes care of them. Its staff should come to your place, package the art objects, and transfer them for storage that meets all the conditions we've just discussed.
Fine Art Shippers Can Help You Store Paintings Safely
If you're looking for the best way to store canvas paintings, home storage will probably not be the best variant. We at Fine Art Shippers recommend using professionally equipped storage to maximize the safety of delicate artworks. We also offer a secure and climate-controlled storage facility in Brooklyn, NY, which may be an optimal variant for New York-based art owners. Contact us by phone or email to learn more about this option and book a spot for your art objects in our storage unit.