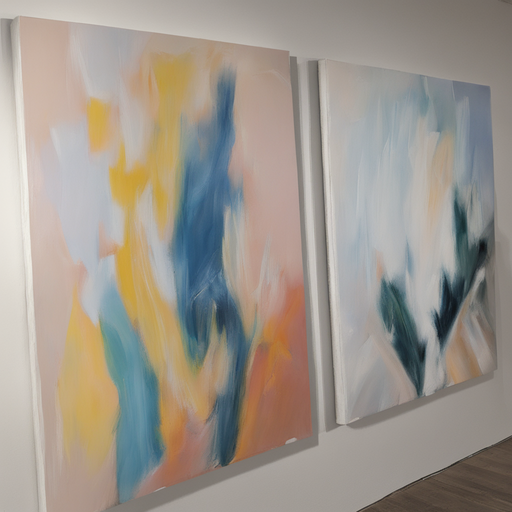 Whether you are an artist or a collector, you want to make sure that your precious canvas pieces are protected from outside influences. Art is an investment that should be treated with care and reverence. If you are looking for a way to organize art canvas storage at home, there are three essential things that you will need to ensure the optimal safety of your valuables.
Three Essential Things You Will Need for Art Canvas Storage at Home
Safe storage space
First, before even thinking about storing art at home, you must ensure you have a room suitable for storage. You cannot use just any room in your home for storage. For example, your basement or attic will not work for a multitude of reasons. Here is a checklist of the criteria a perfect storage space should meet.
No windows or use blackout curtains to protect art from direct light
No leaking pipes and open vents
Climate-control system (humidity and temperature control)
Door that locks
Enough space for all of your artworks
If you find that you cannot provide adequate conditions for art canvas storage, it is better to keep them in a specialized storage unit.
Storage equipment
By equipment, we do not mean anything too advanced. To organize art canvas storage at home, you will simply need to invest in special canvas racks. Canvas racks usually look like wooden structures with poles sticking out. They are good for canvas storage because they come in different sizes and provide sufficient distance between your artworks. Leaving space between canvas paintings is crucial to their preservation because canvases can stretch over time.
Acid-free packing materials
Finally, let's talk about packing supplies. Packing is usually associated with moving. However, sufficiently preparing your art for storage is just as important as ensuring it is safe during transit. Professional art handlers recommend that you only use acid-free packing materials to store your artwork, especially when it comes to oil canvases. If you use something like regular plastic wrap, the humidity trapped under it will ruin your pieces. Acid-free paper allows your artworks to breathe and prevents them from aging too fast.
We wish you good luck with your art canvas storage project. When in doubt, remember that it is never too late to ask for help. Professional art logistics companies offer affordable and safe art storage options.