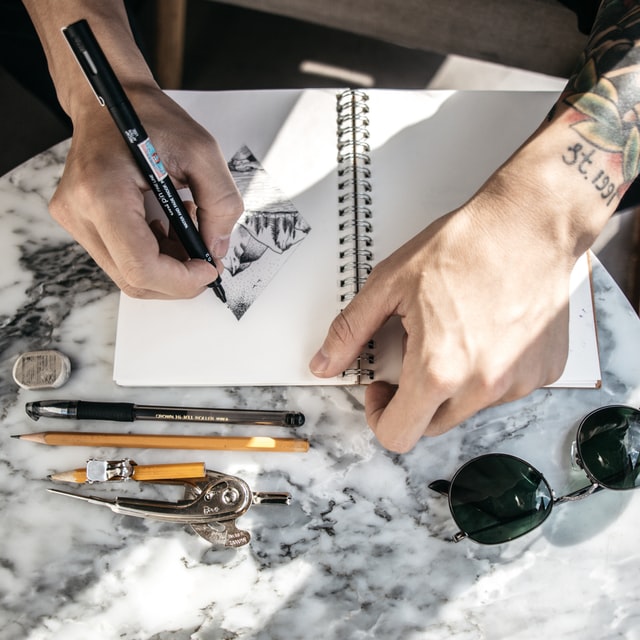 Whether as a newbie or as a beginner, there is no better time than now to jump on online art classes. It is 2021, and many online courses and lessons have been digitized for students' flexibility. You can now take online painting and drawing lessons without having to go to a physical class, which is a big step into making art easier to learn online.
Online art classes are available to help you brush up on your expertise, and depending on the class you take, it can make a huge difference in your art career in 2021. Most of these online classes include live stream drawing art lessons where trainees can master new art techniques.
Whatever your interest is, these online art courses should help you relax and build your potential for offline and online use. Here are a few online classes for students in 2021.
Dynamic Gesture Drawing
A dynamic pose depicts movement in the object, and a dynamic gesture drawing illustrates or portrays a body in this said notion. For instance: leaping, dancing, or even running. "Once you understand how the human body is constructed, how it moves, and how it balances and observes, it would fuel your imagination and approach new dimensions of dynamic poses," Jenny Pickle, a writer at papersowl.com vividly explained.
This course teaches the fundamentals of body movements and marks making. Using a variety of media, trainees will learn to draw gestures, constructive forms, and anatomy in creating a dynamic pose that seems to be leaping off the page of your sketchbook.
The entire course was put forward by New Masters Academy, an art institution in California. This school offers an online subscription-based educational institution that starts at $35 per month. It is a one-off premium payment that gives you free entry to all their courses and works, which include:
2000+ hours of learning
Interactive classes with certification and video lessons
50,000+ images to practice with
100+ 3D clear models to study from
There are also several other options that you can choose from to advance your potential.
Key Elements of Fine Art
This is for people in the newbie and intermediate level. It introduces you to the key concept of fine art and takes you on an in-depth journey into its history. It goes for $300 and a period of twelve classes.
At the end of this lesson, even a complete starter would paint the composition of several human sketches. If you were into arts before and dropped it along the way, this is also an interesting way to refresh your proficiency and get back on track.
This course was put together by the Art School of San Francisco Bay, where foundational art is taught in a modern way. It doesn't matter if you have previous knowledge of this discipline or are a newbie; this institution teaches so effectively that trainees can draw whatever they want from their imagination.
They offer classes for adults, kids, teens, and everyone else in between. The study above gives a couples discount at $555 instead of $600. Classes are taught via Zoom, and all you need is working internet and device.
Drawing Essentials with Glen Vippu
Glen Vippu is a renowned American fine artist, painter, and digital art instructor. He is a very big name in art education, and for a good reason, his six-week tutorials are among the best. He is known internationally for teaching professionals in the animation industry, and his six-week study aims to make that knowledge open for everybody.
At $800, the classes do not come cheap, but you can be assured that you won't just be copying steps and watching video lectures on site. His teachings are well structured, totally replicating a real-life art lesson where you would be taught to draw and create. There would be group discussions, weekly constructive criticisms, and lifetime access to Vippu himself. You will be trained to work with your eye and your hands, as the development of visual skills is important in this discipline.
He also offers some other world-quality figure sketch lessons in his session if you're done with the essentials, but he has always advised not to jump on that course first, regardless of how great you think you are.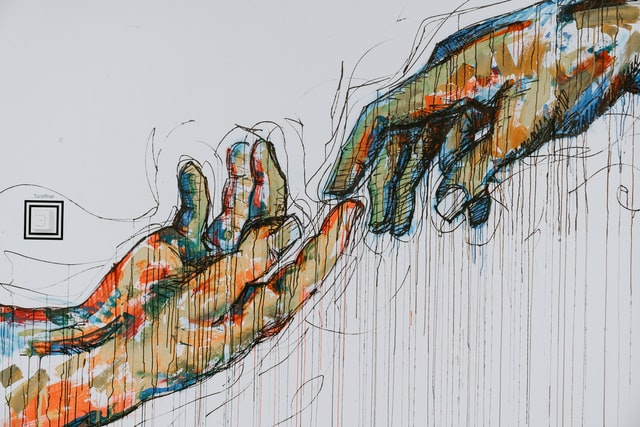 Sketching for Beginners
If you're a starter confused about how to set your feet into the art soil, then this is the perfect course for you. Started by the experienced Robin Slee, you can find this on Udemy for $19.99.
Robin Slee is a freelance, self-taught artist and illustrator. He runs a YouTube channel where he talks about concept, fantasy art, and creative design. He believes illustration and digital painting are skills that anyone can learn, provided they put enough time and effort into it.
For this course, you need no experience. It includes:
3 hours of demand video content
3 hours of demand audio
Downloadable resources
Articles
Certificate of completion
All you need is a clear internet, a working device, a pen or pencil, and a paper or sketchbook. For people who intend to produce sketches, then they would need computers and photo-editing software. This is a self-paced course that you can do from home. There is no set period, and you can start and finish when it is convenient for you.
Artist Essentials: Drawing From Reality
This is for those in the beginners and intermediate levels. It is an 8-weeks course focused on developing your drawing techniques through observational and compelling references. This course would help improve your art, architecture, anatomy, objects, geography, science, and every other thing that might be related to your images.
The organizing artists follow up with assignments every week, group discussions, and simple instruction. All you need for the art class is:
Pencil
Markers
Sketchbook
Photoshop
Tablet/PC
You would also send feedback videos so the tutors can be sure everyone is carried along.
This course was created by Computer Graphics Master Academy and can cost about $559 to $998 per course.
Conclusion
This age of digitization has brought on many changes, and art as a discipline has now begun to flourish exponentially. From art designs to new game and character developments, the industry is expanding.
People are looking for new ways to learn this skill without going back to school for a second degree. You can take paid or free online courses to brush up on your skills as an artist, and this list provides only the best of them.